Mozambique: entrepreneur puts up for sale 20 trucks valued at more than $3m to rescue kidnapped son
By Jorge dos Santos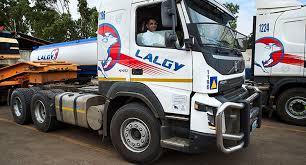 Lalgy Transportes, a successful family company specialising in the transport of various types of cargo, operating throughout Mozambique and the southern African region, is selling 20 trucks, indicates an announcement from the company, without mentioning the objective.
Meanwhile, a source told Pan African Visions that the company intends to raise money to rescue their son, Shelton Lalgy, kidnapped on the morning of 28 November by strangers in Matola City, Maputo province, when was returning from gym.
Observers understand that although the exact amount required for the release of the victim is not known, it is likely to amount to $4m, to be assessed by the value of the trucks offered for sale, which according to a source skilled in the matter, the 20 carriers of heavy cargo are worth about $3.5m.
The "urgent sale" announcement refers to Volvo trucks, model FH13 6 x 4, with 2015 as the year of manufacture.
The last public position of the Mozambican police on the case was a week after the kidnapping when they reported that they still had no leads from the hijackers.
The kidnappings for subsequent ransom demand in the main Mozambican cities, in particular the capital Maputo, started in 2011 and have as victims preferably citizens of Asian origin involved in different branches of business. Due to its frequency in the country, the theme appeared in August 2019 in a feature film entitled "Rescue".