Memphis surgeon's partnerships create better health, better doctors
By Jane Roberts*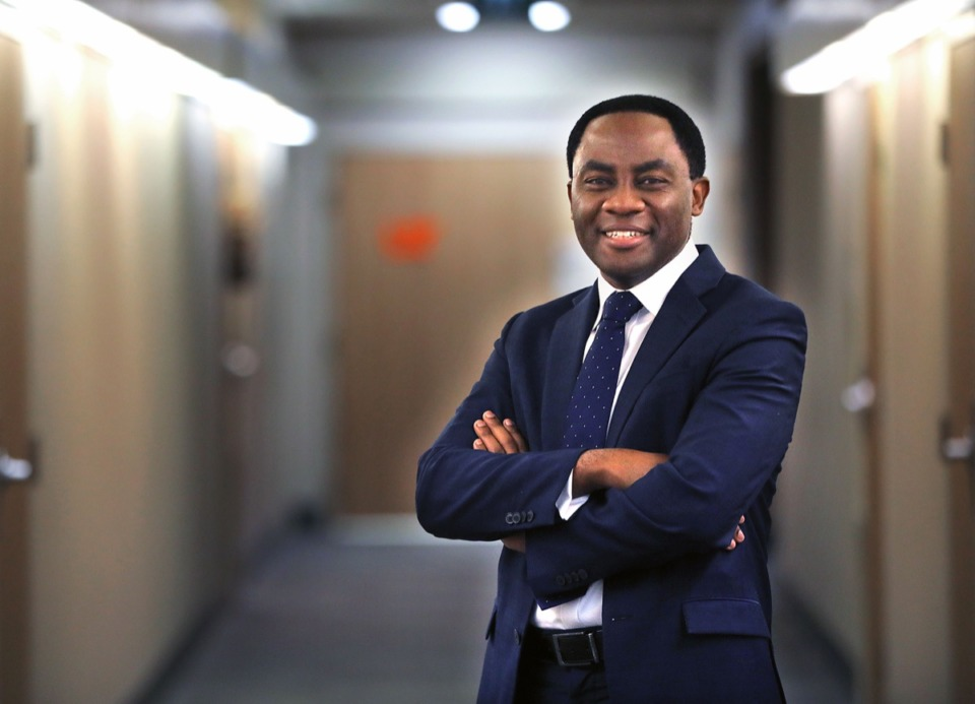 Between his teaching and surgery schedule at Methodist University Hospital, Dr. Denis Foretia has carved out a week in February for the kind of work that feeds his soul.
He's headed to Abuja, the capital of Nigeria, to work out formal agreements with the University of Nigeria Medical Centre and a host of hospitals in the region interested in partnering with the University of Tennessee Health Science Center's 2-year-old Global Surgery Institute.
He is its assistant director.
In many respects, Foretia, who grew up in Cameroon and is executive chairman of the Nkafu Policy Institute, a leading think tank there, is going home. In major ways, he is always there.
As much as he planned to be a cardiothoracic surgeon after he finished medical school at Vanderbilt University, he couldn't stop thinking about the crushing weight of the medical needs he saw all around him as a child.
"I realized that I could not be really happy in life if I didn't take surgery abroad, outside the U.S., where we could strengthen assistance to deliver surgical care at a higher level," Foretia said.
When he returns to Memphis, he hopes to have the beginning of a memorandum of understanding between UTHSC and the University of Nigeria Medical Centre, including ties to the West African College of Surgeons.
"It creates an opportunity for students to travel internationally and see how health care is being practiced in areas outside Memphis," he said, ticking off the benefits, not the least of which is learning to practice medicine in the absence of sophisticated diagnostic equipment or even electricity.
"We have lost a little bit of our physical examination and history-taking skills because we can easily get a CAT scan, and we don't need to really examine the patient," he said. "But when our students are there, it sharpens their physical exam skills for them to become just great clinicians, where they need to sit and talk with their patients and really figure out what is happening and be able to diagnose before even getting a CAT scan."
UTHSC has working agreements with hospitals in the Philippines and Honduras. Foretia has another in the works with Levy Mwanawasa Hospital in Zambia, a university teaching hospital in Lusaka, the capital.
The sites offer a network of placements abroad for medical students who want international experience.
Surveys of incoming freshmen medical students at UTHSC show more than 70% do. More than 50% of current students say international experience would help them.
UTHSC has nearly 3,000 students in Memphis, Knoxville, Chattanooga and Nashville, plus 1,200 medical residents and fellows in training.
Nathan Manley, now a fourth-year surgery resident, started medical school at UTHSC in Memphis after several years of public health work in Zambia and Zimbabwe. He also served in the Peace Corps in Botswana.
Stepping into surgical suites in the Philippines last fall renewed what he calls the "idealism" of medicine and the reason why he chose it in the first place.
"Working in international health, it's all about adapting to your environment. We have a lot of resources here. There, things aren't available," Manley said. "You have to learn how to apply the same standards we have here but in more creative ways.
"I don't mean that to sound funny. Really, an older technology will do the same thing."
The time he spent in the Philippines put him in touch with the kind of training that physicians whom he admires received a generation or two ago when there were fewer "gadgets" in the operating room.
The 10 days he worked in operating rooms there changed him in ways he struggles a little to explain.
"I hadn't been out of U.S. since 2011. It rekindled a lot of feelings of idealism that tend to get knocked out of you in life," he said. "My thing is service, especially international service. That's why I joined the Peace Corps. I didn't get into medicine to make money. I love serving people where they are, and I am doing this because I enjoy it."
Dr. Denise Wong also worked in the Philippines through UTHSC, which she says describes as an "eye-opening experience" that changed her as a physician.
"It definitely makes me very grateful for the resources we do have and that we are able to share with others," she said. "But it also makes me more conscientious about resource management. We are not as careful as we could be."
Wong spent a week in the Philippines; Manley nearly two.
Foretia says even a short time is enough to change a doctor's perspective. Under the agreements he's working on, students would spend a month in a foreign placement in their senior year of medical school.
For Dr. James Netterville, Mark C. Smith Professor of Head & Neck Oncology at Vanderbilt University Medical Center, it is a "joy" to see so many young medical students with that glimmer in their eyes.
"Thank goodness for this generation coming now and their passion and heart for making a difference in the world," said Netterville, a UTHSC-trained physician who is a member of Vanderbilt's global surgery center.
Because the most talented can go to any medical school in the country, universities, he said, are responding with programs that appeal to their idealism.
In earlier generations of medical outreach, Netterville said, "well-meaning surgeons would go and spend time treating a few patients and come home knowing they had done a little good.
"But no one knows what the outcomes were," he said. "No one followed up on the patients, and no one was really educated in the process."
The new goal, Netterville said, is to identify gaps in care, find the people who are the medical educators in that country and work out a joint plan to serve.
"We plan with them so we can bring the right kind of physicians and the right kind of equipment. Our medical students don't go to operate; they go to teach. It's far better to go over and teach their doctors and let their doctors do the surgeries."
UTHSC's Global Surgery Institute started in 2017 as a way to capture and formalize the dozens of medical mission trips UT professors and physicians were already leading.
"The year we surveyed them, they had spent a total of 58 weeks abroad — doing health care abroad — which is amazingly high," said Foretia, who has made seven trips in 30 months to sub-Saharan Africa for the university.
The hospitals in West Africa offer rich experience, perhaps counter-intuitively, for forcing doctors to see the level of medical waste in the United States, where about 20% of the federal budget goes to health care and the average American spends $8,000 to $9,000 a year on care.
The next highest spender is Germany at $4,000
"In Nigeria, it's about $300," said Foretia.
To illustrate the weight of the imbalance, he uses the example of the simple operating room stapler, indispensable for cordoning off sections of tissue in surgery. One costs $500.
Reviews of surgeries show surgeons may use four in one procedure, he said.
Surgeons in less developed countries use ties at a fraction of the price.
"Because the we have the staplers available, we just call for the next one," Foretia says.
What makes university global partnerships possible is that many of their projects touch on key research projects and are funded by the U.S. government's National Institutes of Health, "one of the most generous philanthropic organizations in the world," said Netterville, who has made 24 trips to Africa and a similar number to Central America as a Vanderbilt physician.
Without it, countrywide and continentwide medical efforts couldn't happen, he said.
The amount of grant money universities receive helps determine their national ranking. UTHSC, which is working toward being in the top 25% of medical schools in the country, needs $150 million in annual grants to meet a critical benchmark. In 2019, it achieved $100 million for the first time after five years of concerted work.
Besides opportunities to help nations improve medical capacity, its global ties offer UTHSC a natural interface to community groups, including faith groups, doing their own mission work overseas.
Foretia is collecting supplies for a surgeon who does skin grafts on burn patients in Zambia, including equipment that is inexpensive in the U.S., but cost prohibitive there, for making grafts. He is interested in hearing from groups with other supplies.
He is also organizing the institute's first multicultural/global health symposium, a chance for UTHSC faculty, staff and students here and from clinical partner teaching hospitals in Chattanooga, Knoxville and Nashville to discuss their international work and goals.
"UTHSC is offering a lot to the world and transferring a lot back," he said.
"Our endeavors around the world are providing real knowledge in the places we are going and also helping us become really good doctors, knowing how to better deal with our patients, especially in areas where we don't necessarily have access."
*Source Daily Memphian. Longtime journalist Jane Roberts is a Minnesotan by birth and a Memphian by choice. She's lived and reported in the city more than two decades.