'Just finalized the agreement for Akon City in Senegal,' – Senegalese-American rapper makes announcement on his futuristic 'Crypto city
By Amos Fofung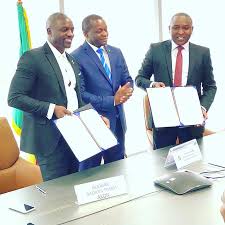 Senegalese American Singer, songwriter and producer Akon, with birthname, Aliaume Damala Badara Akon Thiam, has announced the finalization of an agreement required for the construction of Akon city, a sustainable and futuristic city he's building in Senegal.
With the required documents now in place, the American rapper turned philanthropist cum business magnate can now fully institute his futuristic city estimated to cost around $2 billion with its economy running on his cryptocurrency, Akion.
A system of cryptocurrency which according to him "allows the people to utilize it in ways where they can advance themselves and not allow government to do those things that are keeping them down" and created by Grammy-nominated, multi-platinum selling artist, producer, entrepreneur, and philanthropist Akon, who successfully founded and grew Akon Lighting Africa to provide scaled solar power solutions throughout 18 countries to date in Africa, the AKoin Ecosystem's exclusive suite of sustainability and growth-building crypto-based apps offer immediate and ongoing new revenue generating opportunities to stimulate micro-exchanges and financial stability.
His futuristic city, built on 2,000 acres of land gifted to Akon from the President of Senegal, is within 5 minutes of the new international airport, close to the coast and a short drive from Dakar, the capital city of Senegal (Akon's homeland).
Known commonly as "Akon Crypto City" the city will be "a first of its kind 100 per cent crypto-based city with AKoin at the centre of transactional life."
It's described as a "real-life Wakanda," which refers to the high-tech self-sufficient nation ruled by King T'Challa/Black Panther in Marvel's Black Panther film and comics.
Akon said on Nick Cannon's radio show Power 106 Los Angeles, "It's Akon City. It's all renewable, the Akon-tainment solar city. A real physical place, it's going to have a real airport."
"It's a 10-year building block so we're doing it in stages. We started construction…and stage two is going to be 2025,' he added.