Gambia: Victims Center Calls on Gov't to Issue an arrest Warrant for Yahya Jammeh
By Bakary Ceesay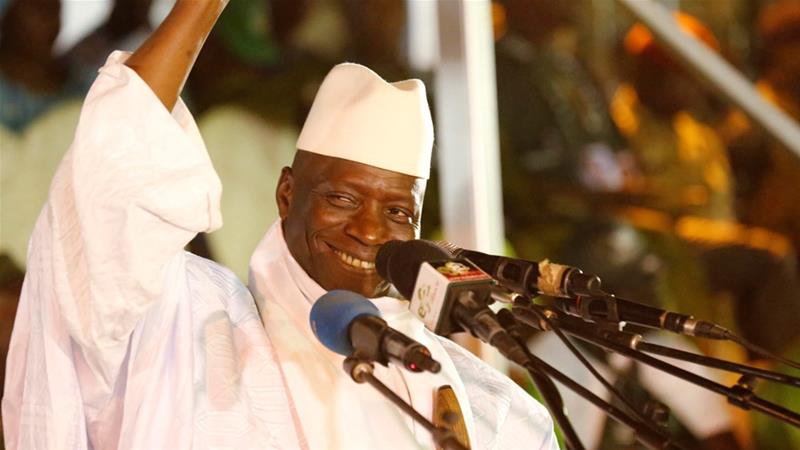 The Gambia Center for Victims of Human Rights Violations has called on government to issue an arrest warrant for former President Yahya Jammeh immediately.
Last week Jammeh, exiled former dictator sent an audio message to his party supporters calling on the government to respect the agreement for his return in Gambia.
However, on Monday the Victims Center said it was deeply worried and  concerned with the recent  audio message  of former President Yaya  Jammeh, in which he  reaffirmed  to his supporters  and party militants plans of his  return to The Gambia.
Jammeh citing an agreement he claimed was signed between himself, the Government of The Gambia, the United Nations, The African Union and ECOWAS in January 2017 to end the month-long political impasse triggered by his refusal to step down after he lost the elections.
Victims Center said former president, Yaya Jammeh's rule in The Gambia was a tyrannical and brutal dictatorship, he is a fugitive from justice and a subject of serious allegations of human rights violations , as evident in the on-going Truth Reconciliation and Repriation Commission.
"He is accused of mass killings, sexual abuses, disappearances, maiming, torture of Gambians, Senegalese, Ghanaians', Nigerians and citizens of The United States of America, which destroyed the lives, hopes and aspirations of so many people. Therefore, the Government of the Gambia should arrest him if he steps foot in The Gambia"
The Commission of inquiry which look into the financial dealings of former President Yahya Jammeh and his close associates has shown that Former President Jammeh stole a billion dalasis, over 304 million Dollars, Over 29 million Euros, and Over two-million-pound sterling's from The Gambia.
This man's crimes to the Gambia are many, thus, we call on the Government of The Gambia to issue a warrant for his arrest.
If former president Jammeh is authorized to return to The Gambia without being arrested, charged and prosecuted for his crimes or transferred to another state for him to face justice, it would be a big failure on the part of the Government of The Gambia to uphold its duty to the people of Gambia, as well as its international obligation to provide an effective remedy.