Gambia: Three Jotna to Proceed with Protest Despite Police Ban
By Bakary Ceesay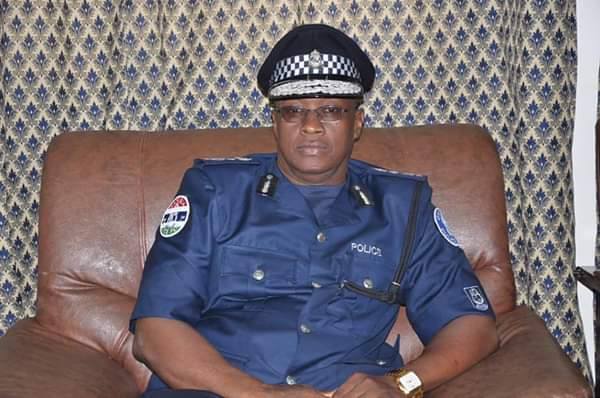 The Gambian Police Force has denied Operation three-years Jotna a pro-democracy group a permit to hold a peaceful protest in demanding President Adama Barrow to honor coalition three-years transition agreement and step down.
However, the leadership of the group is determine to go out on the 19th January, 2020 to protest with or without police permit.
In a press release from the police said that: "The Office of the Inspector General of Police wishes to inform members of public that following meticulous security assessment, monitoring and intelligence gathering, it has decided to withhold the granting of permit to the 'Operation Three-years Years Jotna Movement' due to compelling National Security and Public Safety concerns"
"In this regard, the Office of the Inspector General of Police acting in accordance with Section 178 of the 1997 Constitution of the Republic of The Gambia, will continue to deliver on its mandate of protecting Life and properties as well as maintaining Law and Order"
The public is assured of the highest sense of security, peace and tranquility at all times.
Yesterday at his residence together with other executive members, Abdou Njie, National Chairman of the Operation Three-years Jotna told journalists that the police have the right not to give a permit on the condition that they cannot guarantee the safety and protection of tens of thousands of peaceful protesters that are coming out on Sunday 19th January 2020 in a protest march.
He said one applies a permit if you are going to use public addressing system in a protest but where you are not using that the constitution gives you the right to go out and express your dissatisfaction to the president to fufil his promises and step down as a president to discourage self perpetuating rule that the Gambians suffered under both previous regimes.
Chairman Njie noted that there is no amount of intimidation from the security forces that will scare the executive and peaceful protesters even if they display all their weapons at the protest ground because they are peaceful and the executive members of operation three-years Jotna will lead tens of thousands of peaceful protesters just like their previous one.
"Am hereby warning people especially the supporters of president Barrow and any other persons including the foreigners not to appear at the protest ground to provoke the peaceful protesters like we have experienced the last protest where Barrow supporters came there to cause provocation because we have hundreds of our own securities who will handle trouble makers", said Abdou Njie.
On his part the founder of operation three-years years "Jotna" Kingsport said president Barrow has belittle Gambians and his organization by not even responding to their several letters including a petition handed over to him on the 16th December 2019.
He urges Gambians to come out in large numbers more than the last protest .
Kingsport said him and the national executive have wrote letters to the international communities including UN, ECOWAS, AU,EU IOC including the presidents of Senegal And Nigeria that their purpose of the protest is to discourage incumbent president from self perpetuating rule in the Gambia that happened under the two previous governments and a threat to democracy.
Kingsport said if Gambians have allowed president Barrow to continue till 2021 election, even he lose election the next coming president can easily follow the same old system of governance like Jammeh did for 22.5 years which is a threat to our new democracy.
Mr. Sheriff Ceesay, deputy leader of Operations Three-years years Jotna said IGP's rejection of permit does not mean that peaceful protesters cannot go out because they are not using public addressing system and also call on tens of thousands of people to participate in the protest.
"We are going out in tens of thousands of peaceful protesters and since the IGP chose not to give us permit means we can be out in a protest every day starting from the 19th January since public addressing system will not be used which requires a permit", he said.
He said 2019 alone five world leaders were out of power through anti government demonstration ( Sudan, Algeria, Lebanon, Bolivia and Iraq) because power belongs to the citizens and if a leader is not afraid of the citizens he or she will never delivers and corruption, nepotism and instability will become the order of the day.
He urged the security forces to distance themselves from acting on illegal orders from the authorities that will harm citizens in the country and one day put you in trouble as we all have witnessed at the Truth Reconciliation and Reparations Commission sitting .
"If any senior or ordinary securities are sacked because of refusing to execute an illegal order from president Barrow, be rest assure that you will be reinstated as soon as Barrow government is collapsed and vise viser for those that cooperate with him to harm the peaceful citizens in the name of maintaining peace, said Mr. Ceesay