Gambia: Pro-Democracy Group Ready to Remove Barrow through peaceful protest
By Bakary Ceesay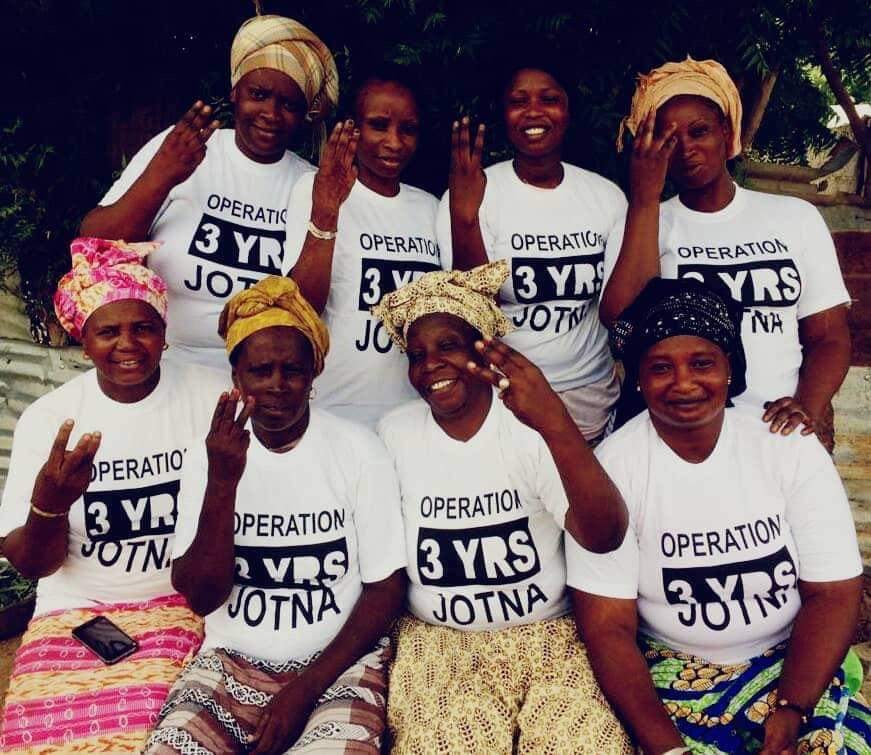 Operation Three Years Jotna, a pro-democracy group advocating for President Adama Barrow to honor coalition three-year transition agreement and step down as promised during his campaign are ready to force him out with a peaceful protest on 19 January, 2020.
In a press release said: "The Top Executive Committee of 'Operation Three Years Jotna' hereby debunking the misleading, and baseless pronouncement made by (President Adama Barrow) the Transitional leader of the coalition government, in his New Year's Message to the Nation, and we unequivocally denounce the recent act of provocation spearheaded by the "outcoming-transitional-leader", who allegedly ordered for the cancellation of our fund raising event based on flimsy excuses.
To begin with his new year's message to the Nation, President Barrow vaguely asserted that 'only a Minority of the Gambian electorates demonstrated on the 16th December', but fall short of substantiating his assertions.
What are the evidence to prove that he have more supporters than our movement in this country?
Instead, we are left with the notion that, President Barrow was merely playing mind games with his audience, and seeking ways of downplaying the massive support we command across the country, and the unprecedented turnout registered (Close to
500,000 supporters) in our first public procession, because it speaks volume.
So, if anything, we do have a strong case to argue that his support fast eroded since assuming power back in 2017, and his popularity is now at rock-bottom, after manifesting his dictatorial tendencies, and determination to betray his own vows, and pledges.
The Desperate plot and act of provocation – In making preparations for our upcoming demonstrations; scheduled for the 19th January, 2020 – we decided to organise a fundraising event (On the 4th January); to promote our Gambian artists, and raise funds to finance our much-anticipated protest, but our fundraising event was unlawfully cancelled by law enforcement officers/police, working under the orders of the powers that be.
And according to our findings, the order to cancel our entertainment event was allegedly given by the paranoid leader of the coalition government.
Nonetheless, right or wrong, we want to apologize to all our members for the inconvenience caused, and thank everyone for rising above the provocateurs, and
preserved our most cherished peace, and stability.
Although we're fully aware that plans are in advance stages in seeking ways of justifying the suppression of our rights to peacefully assemble on the 19th January, but the international community is also hereby put on notice that, we already applied for our permit in accordance with our constitution, and the public order act, and Gambians will be out as planned, in conformity with the Universal Declaration of Human Rights Defenders.
To conclude, we as the Top Executive Members of Operation 3 Years Jotna, (under the exemplary leadership of KingSport, Sheriff Ceesay, Kitim Jarju, Abdou Njie & the list goes on) hereby condemn the provocative actions of Barrow Administration in the strongest possible terms; for repeatedly violating our
fundamental rights as citizens.
Therefore, refusing to step down will certainly not be in the interest of our country, and it will undoubtedly ignite a peaceful revolution in within hours of the expiry date of your legitimacy. Please do the right thing, and be on the right side of history.
The ball is entirely in your court, Mr President. Thank you all for your attention.
Best regards,