Gambia: GDC Youth Leader Slams Barrow for Greed and lack of Integrity
By Bakary Ceesay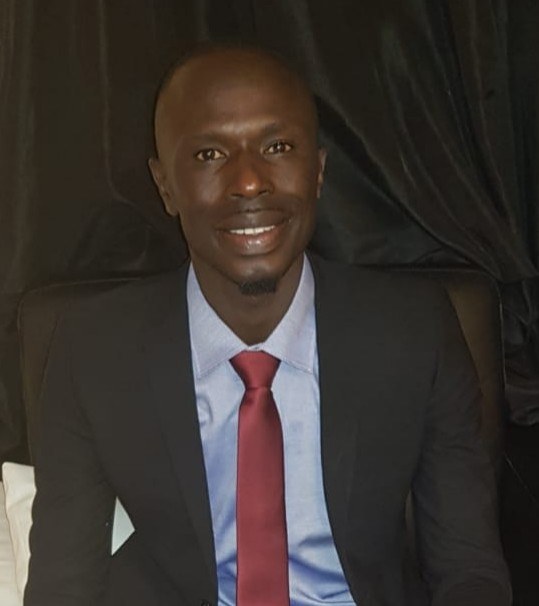 Momodou Cham, alias MC Cham, National Youth President of the opposition Gambia Democratic Party (GDC) slammed President Adama Barrow for his greed, lack of good conscience, sincerity and integrity for failing to honor coalition three-year transition agreement.
The Gambian leader came to power on the backing of seven political parties and three independent candidates. He promised to step down after a three-year transition and organize an election in which he will not participate.
However, he now said stepping down is no longer feasible and has since made his intentions to even contest the 2021 presidential elections by registering his party National Peoples Party. The party's colour if Dark Grey with a white horse as a symbol. The party's motto is peace, progress and unity.
However, Cham, one of the Gambia's finest young politician told PanAfrican Visions that Barrow has broken all the agreements he had with his coalition partners.
"Barrow failed Gambians on two occasion, firstly he resign to be independent candidate. Secondly, he promised to stay in the Presidency for three-years. Lastly he promised not to contest after the three – year term," GDC Youth Leader pointed out.
President Barrow stuck two fingers to the Gambians on his own greed, lack of good conscience, sincerity and integrity," he said.
Cham said he hoped Gambians will not vote for Barrow in the 2021 election.
He said: "I hope all Gambians will now look at the interest of the country and ensure a very good selection which is best for the nation.who is definitely not President Barrow as he proved to careless about everything he was entrusted with"
"If I may recommend for no violence for the sake of peace and development, asking all qualified voters to get ready to register for a voters card and vote Hon. Mamma Kandeh in 2021 presidential elections"
He questioned on what ground is president Barrow going to campaign on in 2021 and how is he going to face the people to seek for another mandate?
He argued that there is no official resignation from the seven coalition members, adding that the coalition is still on going for five years, which means the president can't be part of another organisation according to the 1997 Constitution or he must call for elections now and end the coalition 2016 mandate to be legally forming a party .