France commits to work with Samuel Eto'o Foundation to promote Sports, culture and Education in Cameroon
By Amos Fofung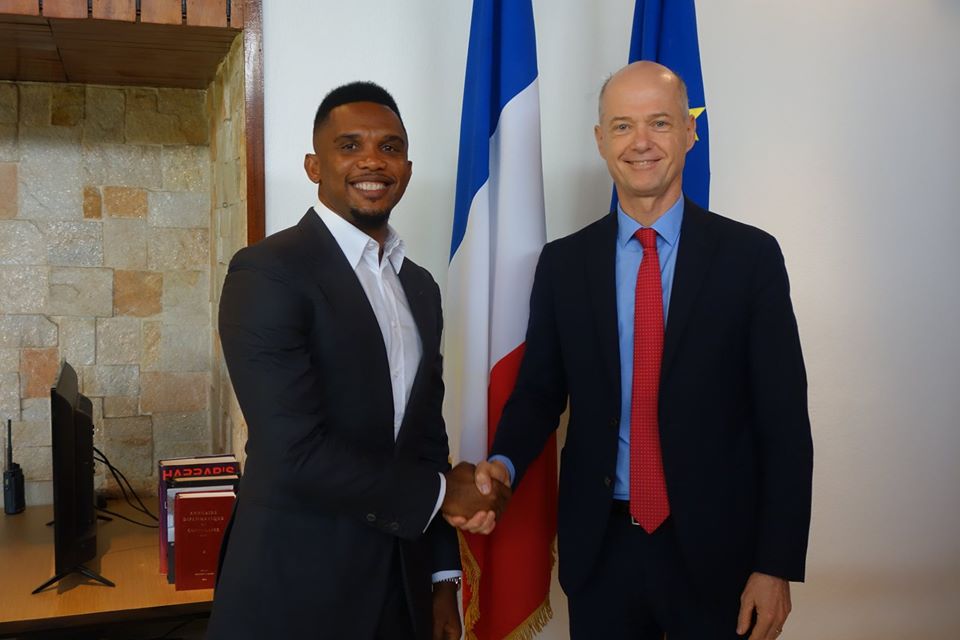 French ambassador to Cameroon, Christophe Guihou has reaffirmed the commitment of his country France to work with humanitarian organization of Africa's football legend, Samuel Eto'o Fils, to promote disciplines such as sports culture and education in Cameroon.
The top diplomat took to twitter Monday to make the announcement after holding a meeting his Samuel Eto'o at the Yaounde-based foreign mission.
Though he was very brief in his tweet and failed to elaborate on how much support the French government will be handing the foundation to promote the above listed projects, the news of their collaboration has been received with excitement in Cameroon.
With goal to ensure the protection of children and young people, providing emergency aid and encouraging education, basic health and social inclusion for the disadvantaged, the Samuel Eto'o Foundation is involved in a number of projects in Cameroon including community development, sports, health, education, cultural activities, and child survival and development.