Five Southern African Countries Receive Food Humanitarian Aid From European Union.
By Nevson Mpofu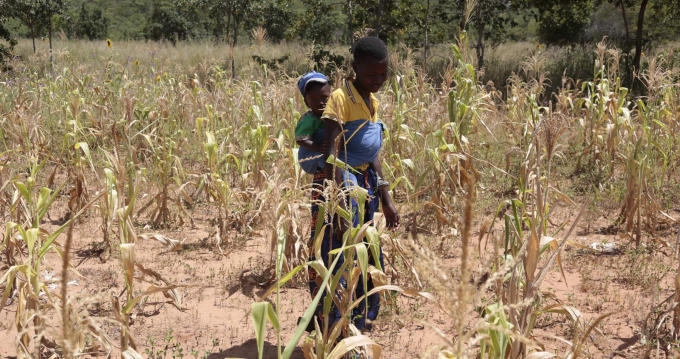 Five Southern African countries Zimbabwe, Eswathini , Madagascan , Swaziland and Zambia will benefit from the 18,7 million humanitarian aid which will first serve the most affected country Zimbabwe . The aid is directed towards alleviating adverse effects of drought, a result of climate change.
Drought in the Southern African region is a result of floods, less rainfall, lack of inputs leading to Agricultural drought and some other reasons which are basically natural and anthropogenic. Zimbabwe will benefit from the aid resulting in distribution of food to vulnerable affected communities around the country.
According to Janez Lenarcic , EU Commissioner for Crisis Management , Zimbabwe , some Southern African states and the Indian Ocean countries face enormous challenges related to food crisis . This , already known results from effects of climate change which go hand in hand with Elmina and lamina, very less, sometimes very high rains. These rains cause floods which destroy crops resulting in hydrological drought. Sometimes rains are far less, this leading to meteorological drought.
''Many poor house-holds in drought stricken communities in Southern Africa and Indian Ocean Region struggle to get food due to crop failure caused by massive and harsh drought conditions . This part of the region is highly prone to floods, disasters and hazards. Failure to receive good rain, reduced water and economic crisis cause a number of challenges''.
Janez highlights that Zimbabwe is more affected hence why it is getting more aid .The remaining amount will go to other countries mentioned above facing the same challenges. There are almost 12 million people facing drought in Zimbabwe. This is because it is the country that receives below average rainfall annually. .It is also severely hit by floods this resulting in food crisis. Since 2019 EU has given humanitarian aid up to 67, 95 million Euro dollars which is 75, 75 US Dollars.