Cameroon University Campaign: Leadership is not determined by Money – Angelle Kwemo tells TEF Prospective Applicants
By Boris Esono Nwenfor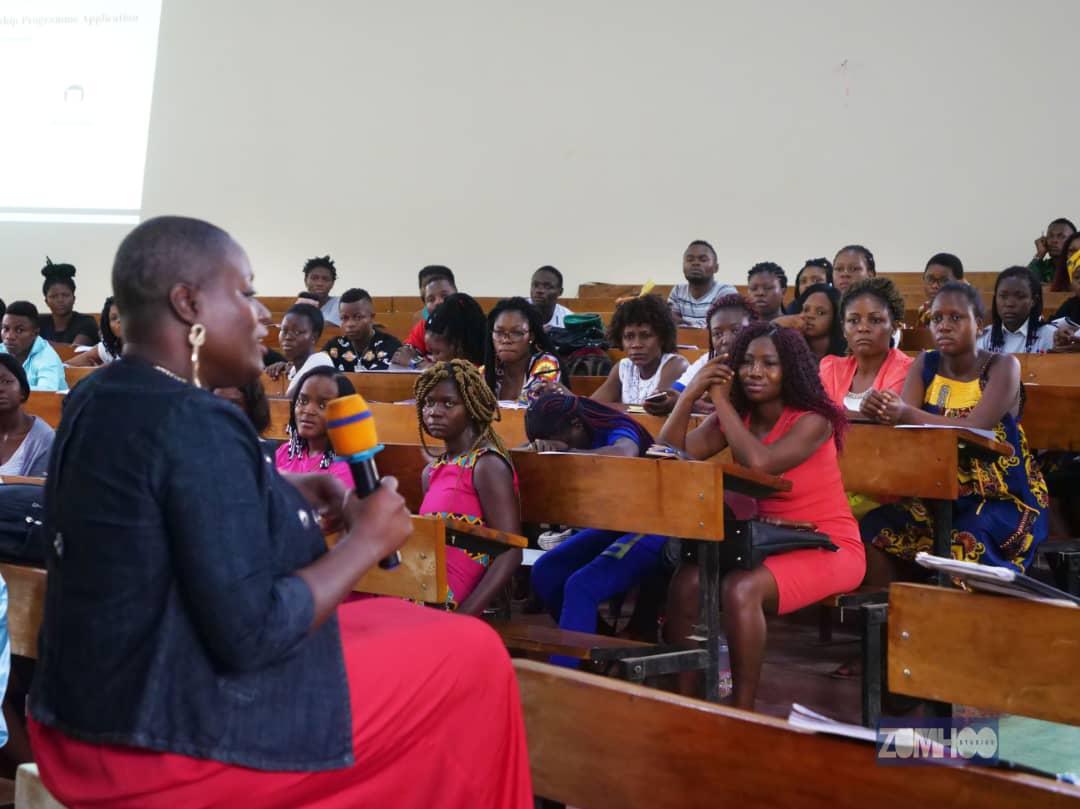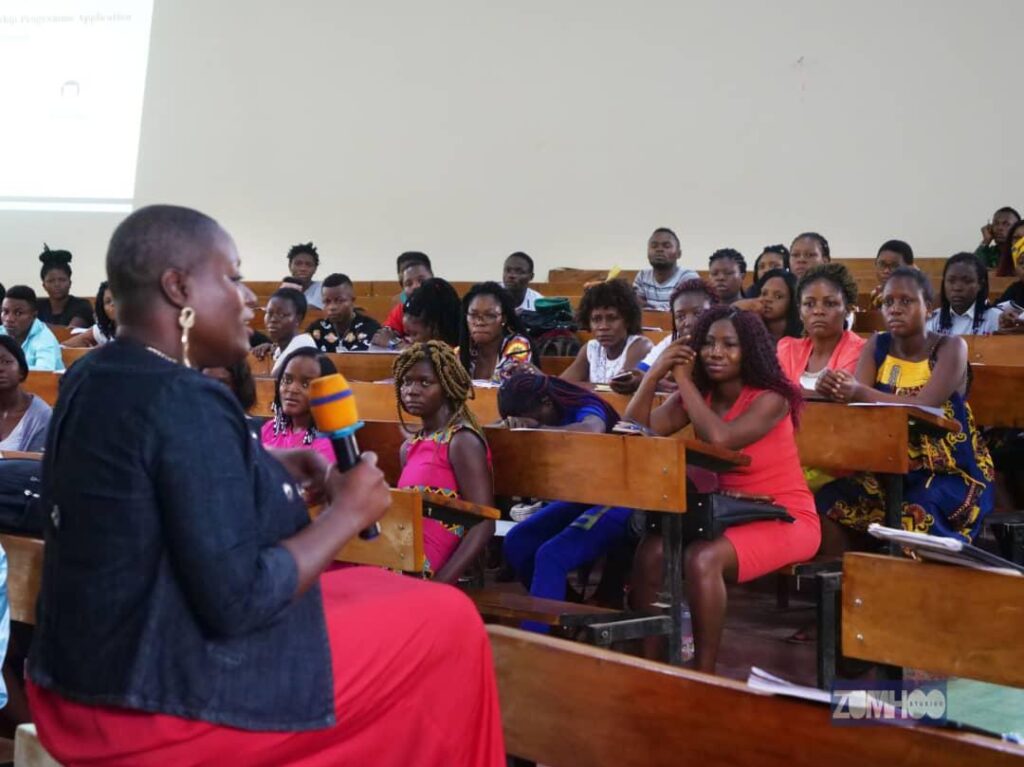 Students of some higher institutions in Buea, South West Region of Cameroon have been schooled on how to apply for the Tony Elumelu Foundation (TEF) Entrepreneurship Program with the students urged not to focus on the seed capital but the training they will derive from it.
The TEF 2020 Application Workshops dubbed Cameroon University Campaigns, at HIBMAT (Higher Institute of Business Management and Technology), and HIMS (Higher Institute of Management Studies), was moderated by TEF Alumni Mentor, and special guest Ms. Angelle Kwemo as the students were educated on the opportunities that are involved in applying for the TEF Programme.
"What makes business people or entrepreneurs is not necessarily the money but the leadership, vision, resilience and so on. The biggest asset of the TEF programme is the knowledge, the library, expertise, training, and it is more important than the seed capital that will be given," Ms. Angelle Kwemo, President of Believe in Africa said.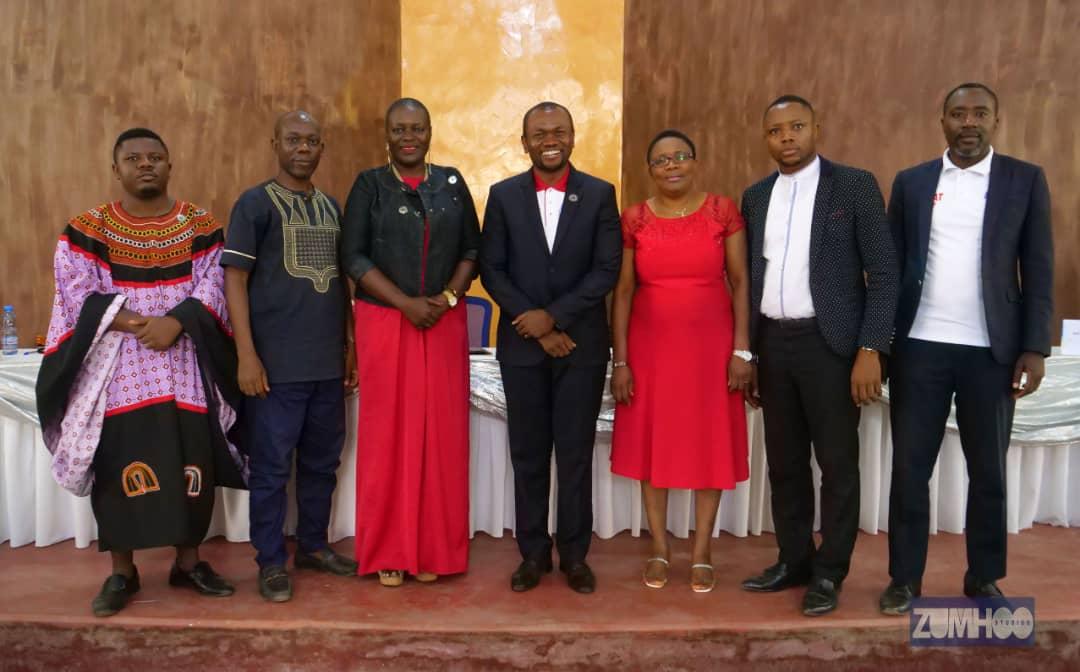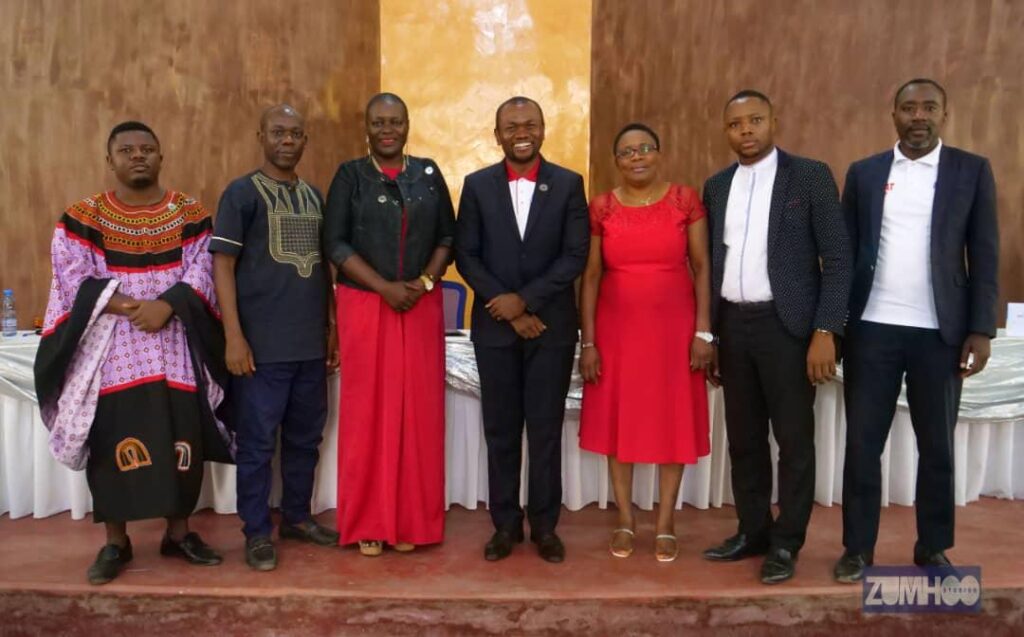 This was the same worry re-echoed by the President of HIBMAT Jude Chilaka who said, "…the very first motivating factor should not be the money, but the passion, the drive to do what you are truly called to do — the willingness to serve mankind. Should any of them benefit the seed capital, and squander it, it will not help them or their community in any way"
"They (students) should rather focus on the training because money or no money, they should be able to learn, and be able to take care of their family. As an entrepreneur the money will eventually come and it doesn't come at the very beginning of a business venture. So this training will give them the idea of how to manage their capital, and finance and if they are not knowledgeable in this aspect, there is practically no way they can succeed in their business activity."
But for the present crisis in the Anglophone regions, such opportunities will have been made available to the students, according to the President of the Institution. "In 2016, the institution tried to independently implement what is being done and with the coming of TEF, it is going to create an impact on the students, and the community," Jude Chilaka added.
The Tony Elumelu Foundation's $100 million entrepreneurship program is the Foundation's flagship entrepreneurship initiative and will support 10,000 African entrepreneurs over the next decade, leading to the creation of a million new jobs and adding 10 billion dollars in annual turnover to the African economy.
Successful entrepreneurs participate in intensive online training during which they are mentored and obtain, after validation of their Business Plan, launch funding of $5,000. With the support of several partners, the TEF has for the year 2019 trained almost 8,289 entrepreneurs and funded 5,149 Africans.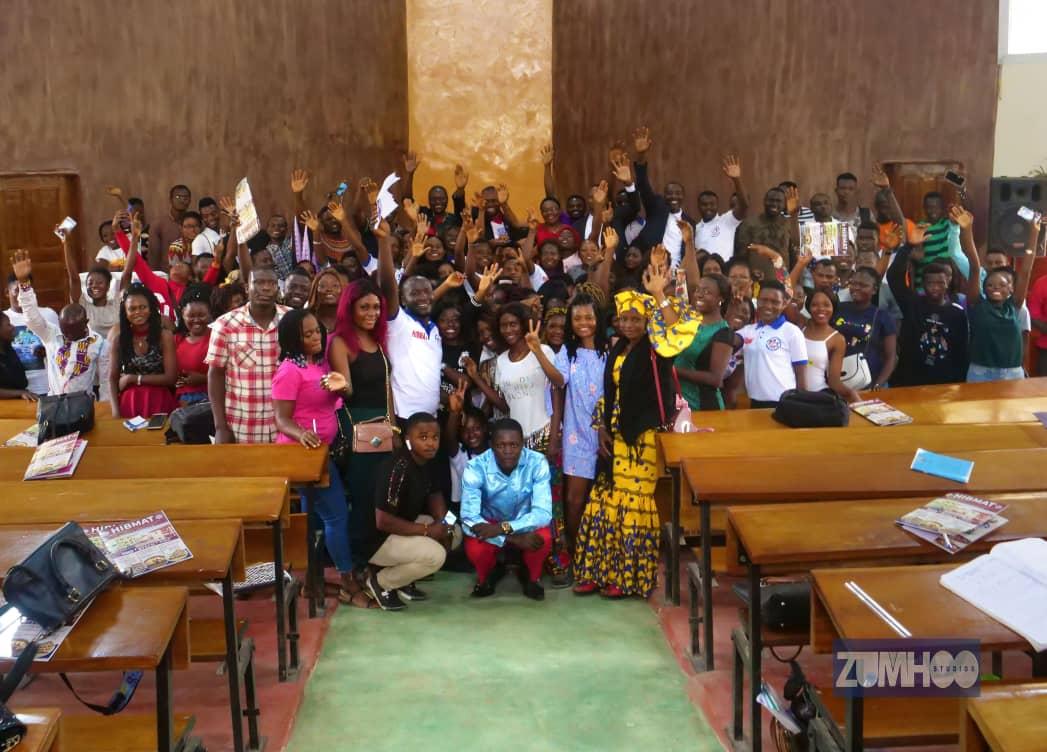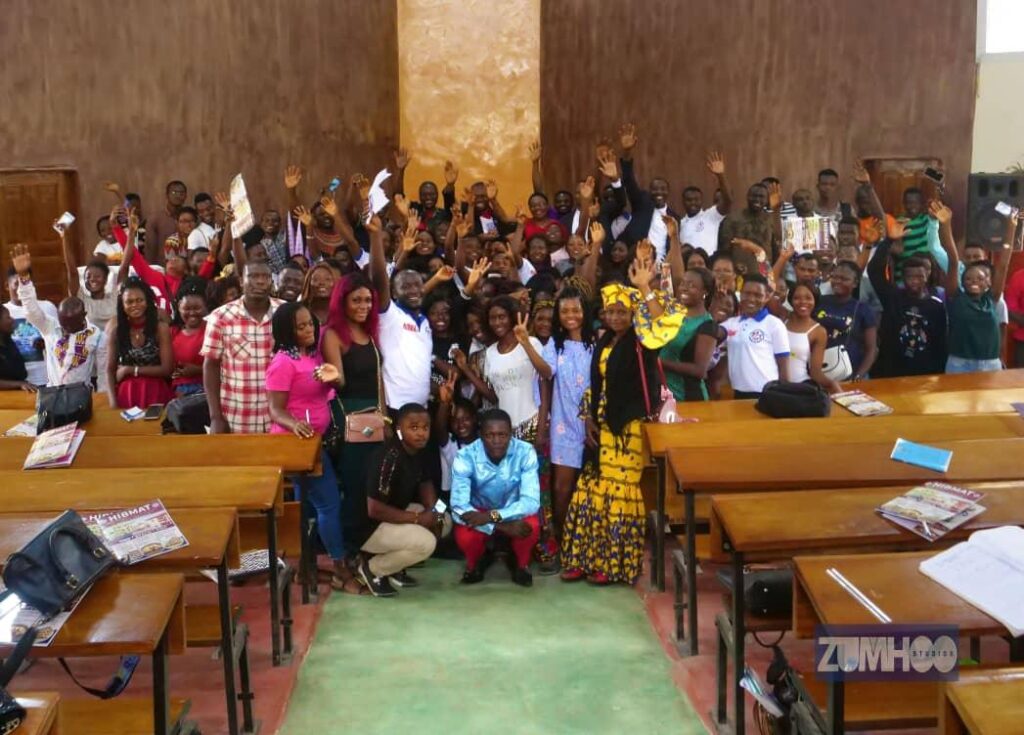 For Ms. Angelle Kwemo, "it's a great honor to support this initiative. Our organization (Believe in Africa) is committed to supporting young people and women in their ambition to reach financial autonomy. Since its launch in 2015, 460 Cameroonian entrepreneurs have been funded by the Tony Elumelu Foundation, including very few students. This awareness campaign among campuses therefore aims to help students see entrepreneurship as a possible career option, and to expose them to business opportunities."
"Students are a great asset for the development of our economy. This awareness campaign offers us the opportunity to expose students to the entrepreneurial world, thereby enabling them to avoid the pitfalls of unemployment," She added.
It has been noticed the students especially females do not apply for such initiative as Ms. Kwemo notes, they have issues that are preoccupying their mind in their personal life, job life or emotional life it is difficult for them to apply. "But it is growing, and very year we have more and more women. 75 per cent of those who attended are females and definitely we will have more applying," She said.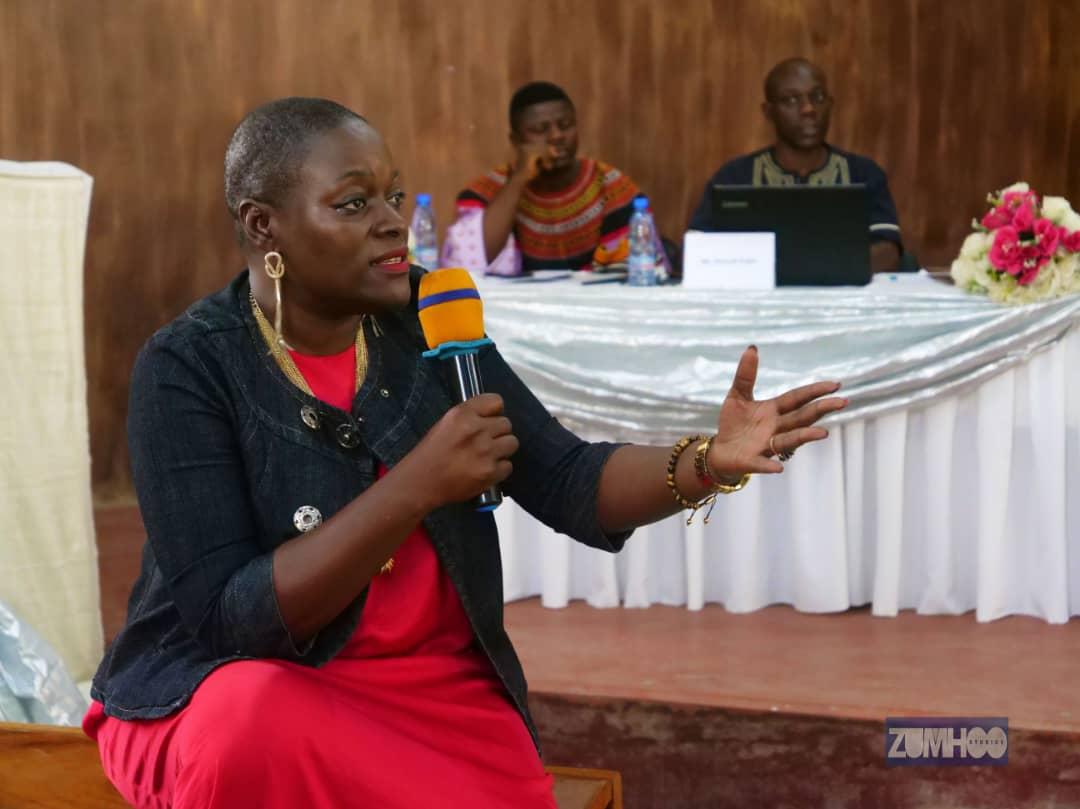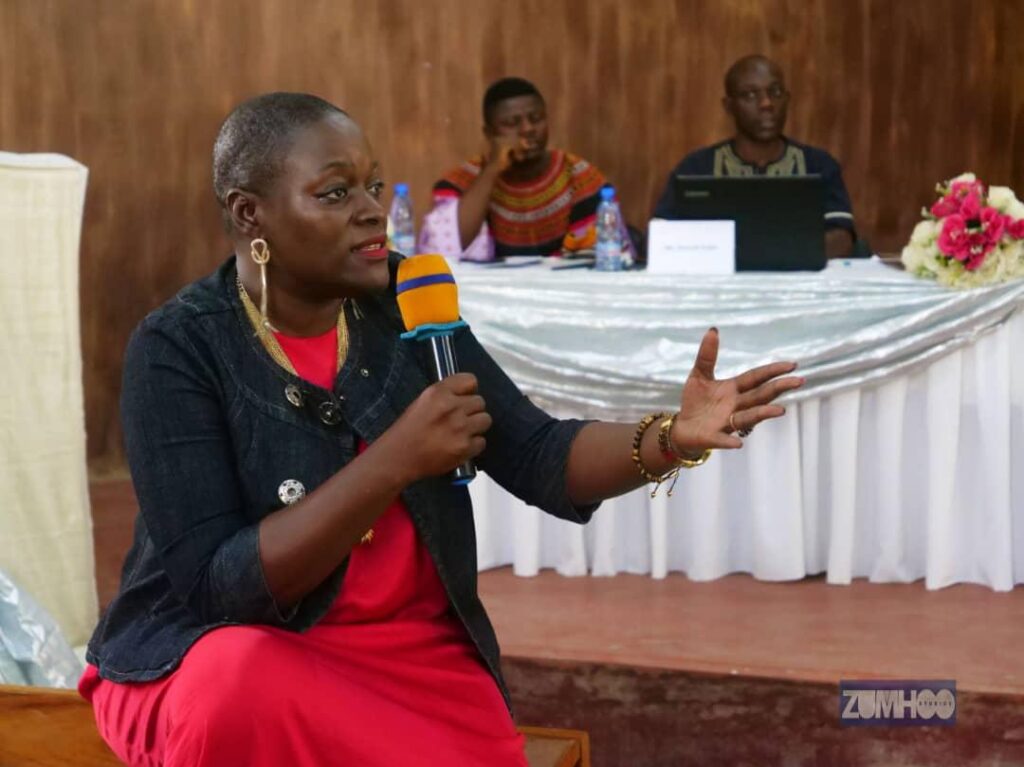 The Tony Elumelu Foundation is a philanthropic organization based and funded in Africa, founded in 2010, by philanthropist and business leader Tony O. Elumelu, CON, which is committed to promoting African economic growth by empowering African entrepreneurship.
Believe in Africa is a non-profit organization launched in Washington DC in 2014. Its mission is to promote African solution to Africa problems, and to promote the role of the African private sector.