American rapper, Ludacris and family get Gabonese citizenship
By Amos Fofung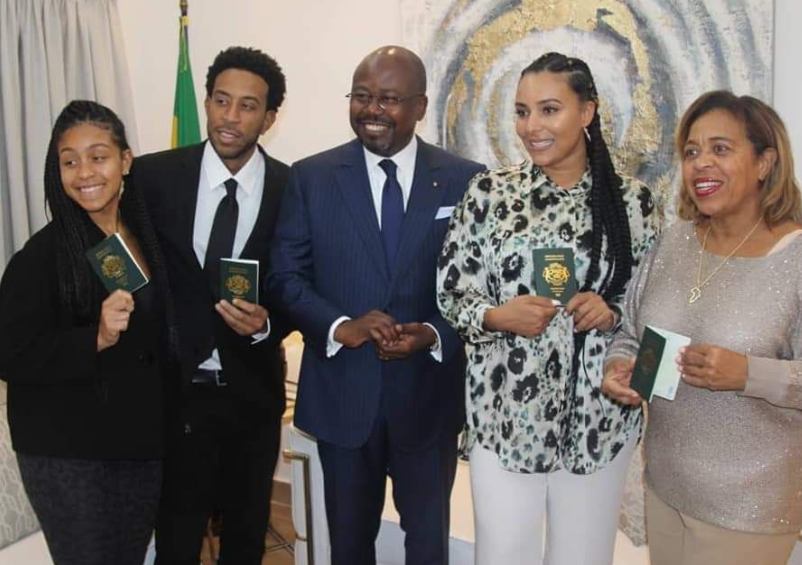 American rapper, Christopher Brian Bridges known by his stage name, Ludacris is now a Gabonese citizen alongside his family after saying "yes" during the holiday season as they went down to Africa.
Gabon is his wife's home country and located on the western coast of central Africa.
Ludacris, rapper/actor with three Grammy Awards to his name, twenty awards including three Grammys, two Billboard, three BET, four MTV among others shared a video on Instagram of himself receiving dual citizenship.
"Starting My New Year off with Dual Citizenship!" he wrote in the video's caption. "AFRICA IM OFFICIAL!! Momma & Kids Too. The Best Gift of the Decade."
"Ladies and gentlemen, I just became an official citizen of Gabon," he said in a clip. "Of Africa! I am a loyal citizen of Zamunda! I mean, Gabon…this is the greatest day of my life! And Wakanda. All of that", he added making known his intentions to get to work immediately.
News reports hold that they American based star is aiming to invest heavily in the country, now his second home. American actor; Samuel L Jackson, also holds a Gabonese passport while British actor, Idris Elba got his dual citizenship with Sierra Leone.
Ever since last year when Ghanaian President Nana Akufo-Addo launched the year of return wherein he urged African diaspora to return home and help fuel development in the continent.
The program continues to gain momentum and has seen several Africans in the diaspora "going back" to African including World hip-hop billionaire Jay-Z and wife Beyonce and several other influential Africans in the diaspora.