Zimbabwe Gears Up For 2023 General Elections With the Launch of Strategic and Gender Inclusion Plan
By Nevson Mpofu Munhumutapa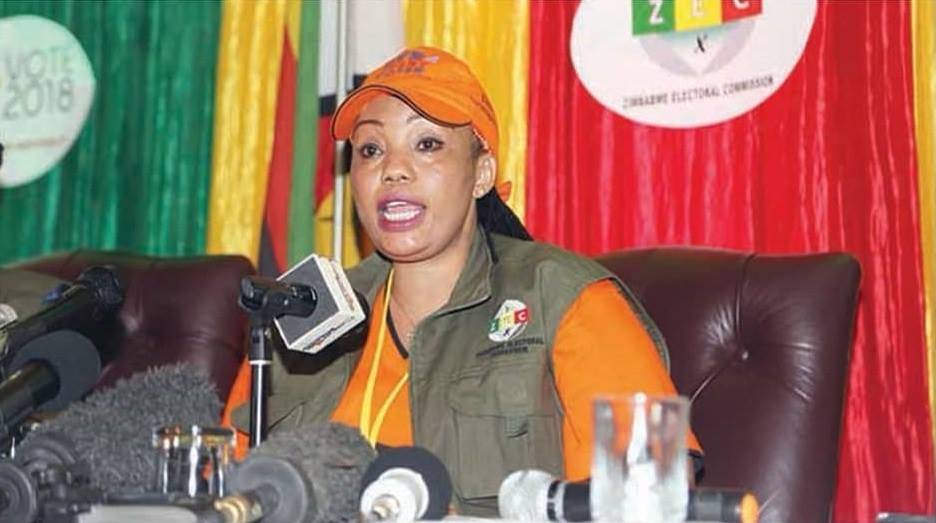 Three Hundred delegates from the Government among them top officials, Ambassadors, United Nation Representatives, Civil Society Organisations and the Media thronged in Harare at a local hotel to witness 2 twin strategic launches.
The first was the Zimbabwe Electoral Commission Strategic Plan and the Gender Inclusion Launch. . Addressing Journalists in the capital city, ZEC Chair-Person Priscilla Chigumba said the country is this time is with a more revised version of a strategy meant to spear-head well-orchestrated more transparent, credible and fair elections.
''We have come with a new holistic approach to a strategy that will make us follow up and try to standardise the past 2018 election's mistakes , improve on success areas and bring out more out of little .
''Our elections must be of International standards and order in the next general election 2023. The elections must be guided by new principles so that we can come up with new improvements. ZEC has responded fairly to stakeholders concerns in the past election. ''Excellent, we have to make a strong head-way to push for stronger inclusivity of women in decision making positions in Senate and Parliament.
The Chair-person pointed out on the increase in number of women in 2013 elections but later in the next election in 2018, the number decreased. She further got deep into explanations related to why the 2018 election was low in women in politics yet in 2013 there was an increase.
'' Women increased in 2013 but decreased in 2018 because of certain factors which we have cited out. This is why we have to look at gender inclusivity in political positions. In other words women must increase in number in 2023 election.''
''Measures, we now have measures in place to foster a way-forward towards gender inclusivity. UN Women has helped us move forward by funding Gender -Inclusivity. We thank all the supporters in the playing field.
''Gender-Survey has been done. This is the other main reason why we have done this Launch. Infect the main objective is promote Gender-Equity, Equality, and Inclusivity. Secondly to bring sanity, transparency, accountability, impartiality, credibility and inclusiveness to new elections .It is all about Gender Sensitivity looking sorely at values that promote women like Equality , empowerment , Sustainability , Social Justice , Democracy and participation .'' She Said .
The synopsis of the strategy according to Chigumba looks at the reports of the observers in connection with previous elections of which there are strength and weaknesses. Stakeholders, political parties have also given their feedback. There are political dialogues to make new way-forward. Consultations have actually made a bee-line for a Gender Survey of the post-election.
Maria Ribero United Nations Country Representative called further for free, fair elections guided by transparency and accountability of ZEC. There are certain conditions to take consideration of firstly looking at participation, full inclusivity, equality and equity in terms of resources.
''Harmonised Elections remains our concern as we move on but I urge all Political Parties to be friendly , peaceful and create new linkages of unity networks . Violence is condemned. For sure it was not seen in the 2018 election. My last concern is on disabled people. Let us think about them in the next election.'' She said.
European Union made a total of 23 Recommendations. Tim Olkonnen says 6 Recommendations were identified.
1= The Zimbabwe Electoral Commission's ZEC independence needs to be strengthened, free from Governmental over-sight in the approval of its regulations.
2= ZEC should provide effective and timely information on all steps of the Electoral preparations , making all information of public interest , including ZEC Resolutions and verifiable polling station results . This must be immediate and easily available.
3=Voter Registration needs to be enhanced in under registered districts of the country to ensure universal and equal suffrage.
4= Legal measures should be introduced to mitigate abuse of the advantage of the incumbency and abuse of state resources.
5= State owned media must abide by the legal obligation to be impartial and provide equitable treatment to all political parties and candidates.
6=Results Management process needs to be clear and fully explained to all stakeholders well in advance of the polls in-order to enhance transparency , verifiability and integrity of the results process .