UN Rights Expert warns Zimbabwe is on the Brink of Man-Made Starvation
By Prince Kurupati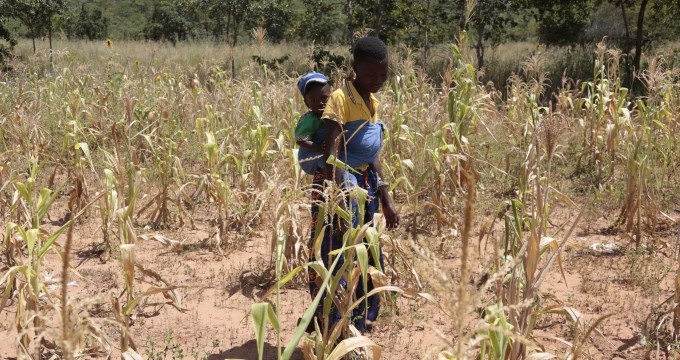 Hilal Elver, the UN Special Rapporteur on the right to food has warned that Zimbabwe is on the brink of man-made starvation. In her report, Hilal Elver said that 60 percent of the Zimbabwean population was now food insecure.
The UN special rapporteur visited Zimbabwe on an 11-day fact-finding mission. The mission took Hilal Elver and her team to several parts of the country worst hit by the El Nino induced drought. Elver's assessment concluded that about 5.5 million rural Zimbabweans and a further 2.2 million people based in the urban areas face food insecurity.
"The people of Zimbabwe are slowly getting to a point of suffering man-made starvation…More than 60 percent of the population of a country once seen as the breadbasket of Africa is now considered food insecure, with most households unable to obtain enough food to meet basic needs due to hyperinflation," Elver said.
The UN envoy went on to state that "These are shocking figures and the crisis continues to worsen due to poverty and high unemployment, widespread corruption, severe price instabilities, lack of purchasing power, poor agricultural productivity, natural disasters, recurrent droughts and unilateral economic sanctions." Elver did acknowledge that hyperinflation and the poor rains experienced in the 2018-19 agricultural season have exacerbated the food crisis.
With the situation untenable, Elver expressed concern that the food crisis will inevitably lead to an escalation in political stability. "A government official I met in Harare told me 'Food Security is national security.' Never has this been truer than today's Zimbabwe. As food insecurity and land management increase the risks of civil unrest, I urgently call on the government, all political parties and the international community to come together to put an end to this spiralling crisis before it morphs into a full-blown conflict."
In her address, Elver said that women, children and infants were the biggest victims of the food crisis. " I saw the ravaging effects of malnutrition on infants deprived of breastfeeding because of their own mother's lack of access to adequate food." She went on to state that, "Chronic malnutrition and stunting is endemic throughout the country, where 90 percent of children aged six to 24 months consume the minimal diet to survive. The vast majority of children I met in the rural parts of Masvingo and in Mwenezi, as well as in informal settings in the suburbs of Harare, appeared severely stunted and underweight due to reduced food availability caused by high levels of poverty and the consequence of the recurrent drought and floods."
The food crisis also leads women to degrade themselves in the quest to source for food for themselves and their children. "In a desperate effort to find alternative means of livelihood, some women and children are resorting to coping mechanisms that violate their most fundamental human rights and freedoms. As a result, school dropouts, early marriage, domestic violence, prostitution and sexual exploitation are on the rise throughout Zimbabwe."
As recommendations, Elver called on the government to take steps to reduce the country's dependence on imported food, particularly maize, and to support alternative kinds of wheat to diversify the diet. " I call on the government to live up to its zero-hunger commitment without any discrimination." She also stated that "steps could be taken at the national level to respect, protect and fulfil the government's human rights obligations, and internationally, by putting an end to all economic sanctions."