UK Pours Cold Water on Zimbabwe's Return To Commonwealth
By Nevson Mpofu Munhumutapa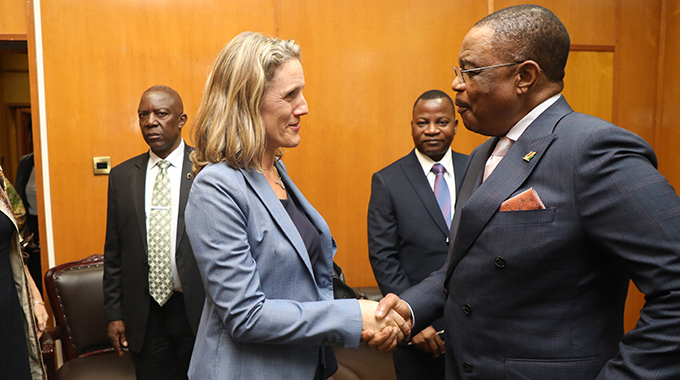 Melanie Robinson United Kingdom Ambassador to Zimbabwe clearly stated that failure for Zimbabwe to come up with Reforms and to maintain Human Rights positive practices at best of its ability, it won't qualify back into the Common-Wealth.
Addressing Journalists in Harare soon after meeting Vice President Constatine Chiwengwa and having closed door meetings, Melaine reiterated the need to reform and observe humanity. She made it clear with strong emphasis of fingers and eyes pointing all directions that UK wants Zimbabwe to respect the Human and People's Rights without failure.
''We want Zimbabwe to be back in the Commonwealth but we want to see to it Mnangagwa's Government works on reforms and restore dignity and integrity of the respect of human rights. As long as this is behind, you won't see Zimbabwe back in the Commonwealth,
''We discussed several times about Zimbabwe's need to stick to political and economic reforms .This has been out concern at heart looking at the plight of the people , but we still hear , see and feel the backlog in terms of lagging reforms of which way-back must have been put in place . This is such one major worry we have.
''We would like to see an end to abuse of human rights of which since we started tracking down on this nothing is positive on ground . The situation is just the same on ground. There are a number of human rights abuses to date ranging from beatings like the recent rampage by police , a shameful clampdown on MDC Supporters in their collective action to make things straight , she said''
Melaine promised to work with Mnangagwa's Government of which they track in terms of the observation of the two areas she stated throughout her discussion.. She further added that her Government is currently providing $49 million on food-security to alleviate hunger in the country. Secondly $5 million on Health looking at Cholera and some other water-Bourne diseases.