Sierra Leone: US based Sierra Leonean Health Professionals provide free diabetes and pressure screening to thousands of people
By Ishmael Sallieu Koroma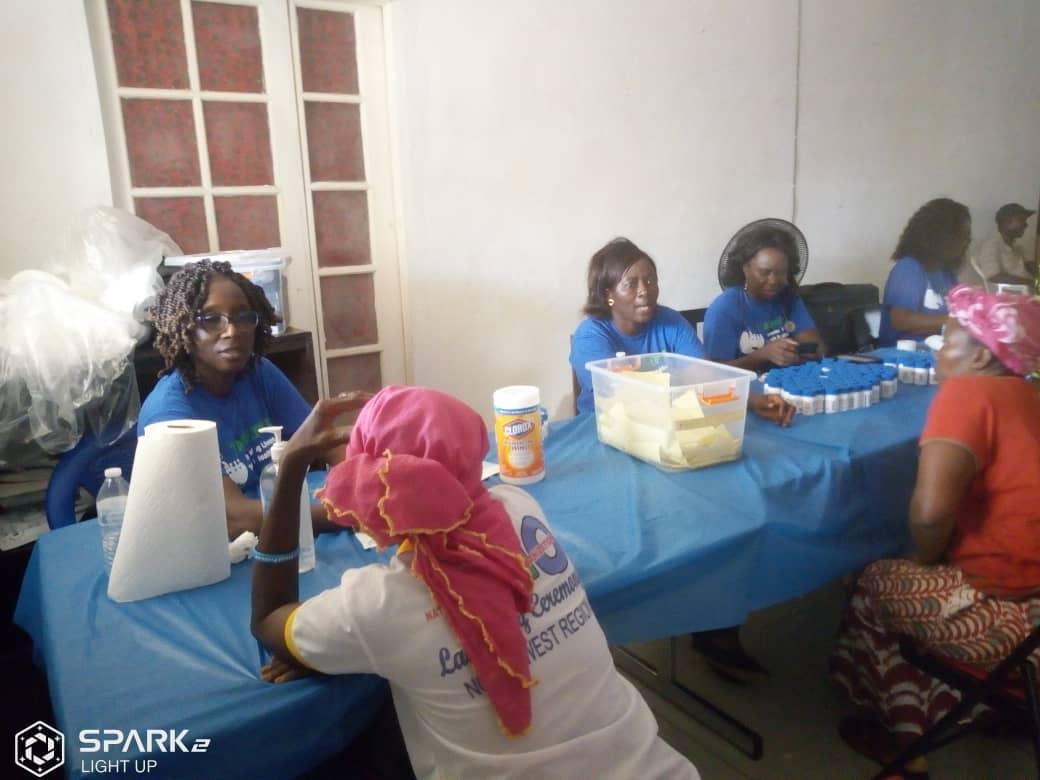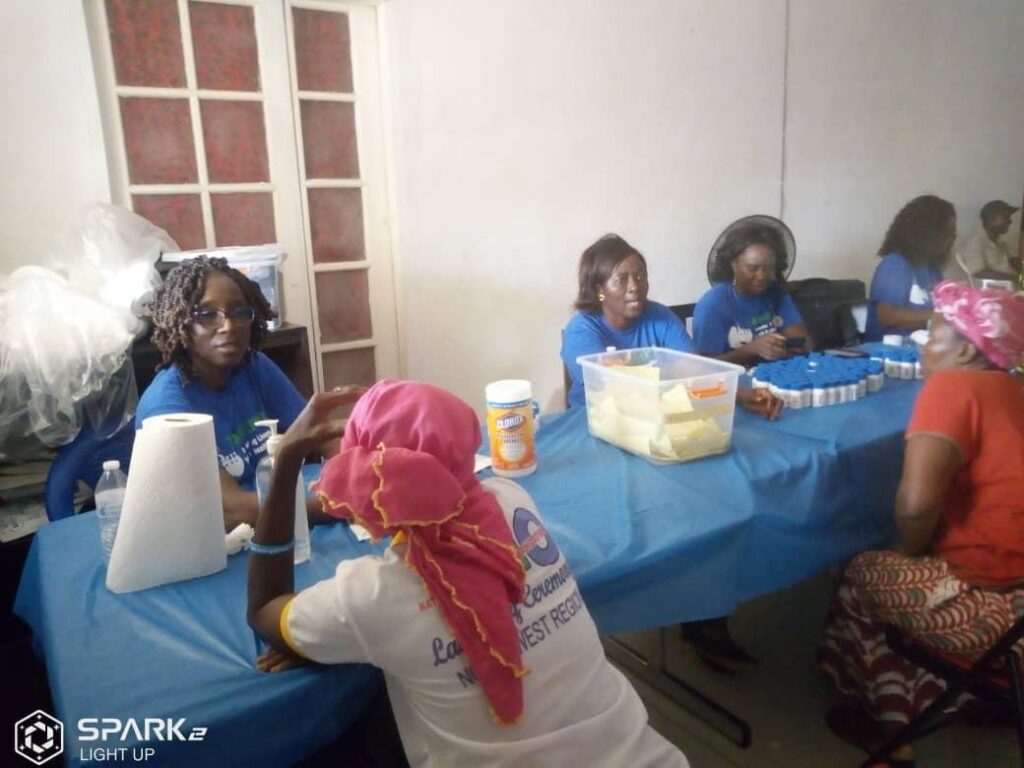 The Association of Sierra Leonean Health Care Professionals in the United States of America (TASHPUS) has on Friday ended free screening of diabetes and pressure screening and also providing medicines to thousands of people in the Northern part of Sierra Leone.
The Association which is a non -profitable organisation which is based in the state of Delaware in the United States of America founded in 2014 comprises Sierra Leonean Health Care professionals whose aim is to provide free medical help to the country saw thousands of people in Mile 91, Lungi, Yoni , and at Port Loko Government Hospital at Port Loko Town.
Founder of the Association, Aminata Conteh, a nurse practitioner in the US said, the creation of the organisation sprang up during the outbreak of Ebola in Sierra Leone in 2014 and as a health professional she wanted to complement the efforts of the government and to see how she and her colleagues can provide medical help to the country.
" I put together a team about 6 of them that were willing to come with me but the logistics and the rate at which health professionals were becoming infected , the logistics to fly them out of the country , we did not have guarantee from the government that if something happens to one of us promptly they will fly us out for medical treatment . And I need that in writing before I commit other people's lives to come to render help to the country,'' she said.
She said that they as professionals decided to provide free diabetes and pressure screening because they see the need not to only for them to intervene whenever there is a health crisis in the country but to also help when there is no emergency adding that there are many Sierra Leonean Health Care professionals in the US thus they are giving back to their country.
"I started calling people that I know, and I told them let's do this , lets formalise this organisation . Let's apply for non -profitable status and register it in the state of Delaware and then if there is any health disaster in our country , we already have a platform to go with . But in the meantime, let's look for something that we will do that will have impact in the country . So that's how the whole thing come about and when we have decided it ,we choose the Northern region to provide them free screening for diabetes and pressure,'' Nurse Conteh explained.
Nurse Conteh added that they decided to do the test of High Blood and diabetes instead of child and maternal health because these two health problems are problems that people sometimes have for a very long time and does not realise that he or she has it until there is failure in the organs.
"They called them silent killers , they do not really have symptoms ,you will not feel that you have them until something started happening to you. So, we said let's do this one and I contacted the country's Medical Director Dr. Kargbo and sounded to him that we wanted to come home and do screening and he said well if you are doing screening is well and good. But you if you are doing screening and do not give medicines; people would not come,'' Nurse Conteh added.
The TASHPUS Founder went on to say based on the advice of the country's medical director to provide medicines for those screens for at least three months as he believed that they will be able to find a way to continue taking their treatment thus she said they heed to his advice by providing three months medicines to every one they screened.
''We went to Mile 91, Lungi, Yoni , and Port Loko where we spent two days because Portloko is a big area . The reason of choosing the North was a result of ballot and eventually the north won . Our organisation cut across all tribes and region . After the North , the next place could south , or East depending on what left with us and what we will raise for the next screening exercise.,''
The TASHPUS Founder revealed that as an association they spent over $22,000 just on the medication for the free screening exercise in the country adding that not mentioning the other logistics like transportation , lodging and accommodation among others which she said she can't quantify the exact amount on money on the free screening process.
One of the beneficiaries of the free blood pressure check-up and free diabetes test , Aminata Kandeh Kamara heaped praises on the Sierra Leonean Health Professionals for their kindness and timely intervention to their health stating that the screening helped her aware of the two diseases and how one can saved from them.
"They have done something good for me. I was not feeling good. They check my pressure and the sugar level in my body . Everything was normal, and they advised me not to eat Maggie , and salt including to do lots of exercise. They gave me medicine . They have done great for us for the people of Portloko,'' she said.
Another beneficiary Pa Abdulai Daramy , expressed thanks and appreciation for the kindness TASHPUS did for him adding that he was very pleased and happy for the medicines , medical advice they have given him boasting that he will take them as per the advice of the medical team and hoped that they will continue their good will to them whenever they are in the country.