Sierra Leone : Human rights lawyer urges disable friendly University
By Ishmael Sallieu Koroma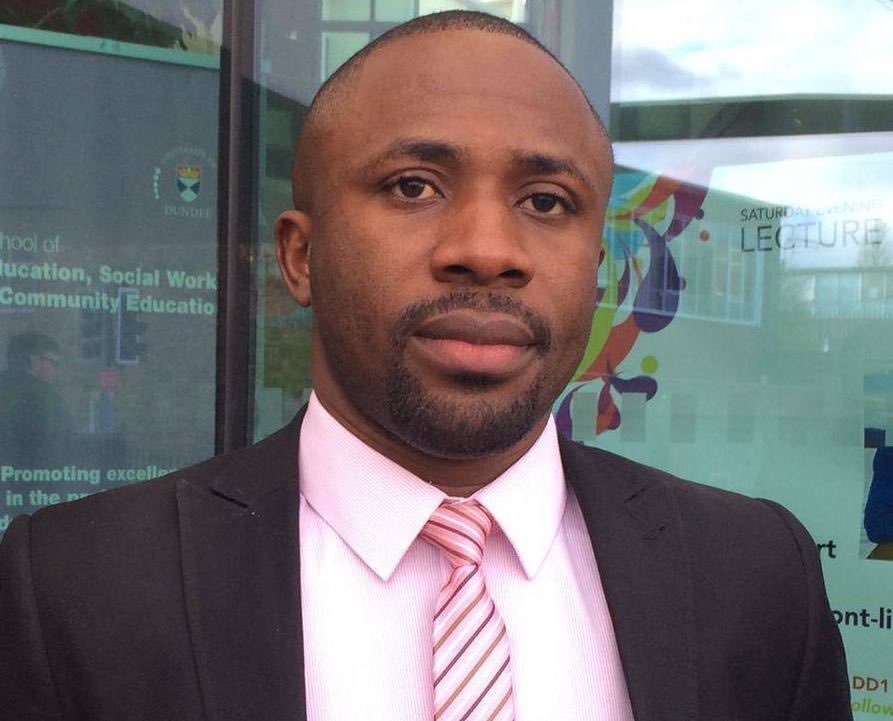 Renowned Human Rights Lawyer and Expert Rashid Dumbuya Esq. has urged the Universities in Sierra Leone to create a disabled friendly environment for Persons living With Disability in the country.
Lawyer Dumbuya , who is the Executive Director of Christian Legal Centre popularly known as LEGAL LINK made the above statement yesterday at the Africell-American Corner during the celebration of the International Day of Persons with Disability in Sierra Leone in collaboration with the National Disabled Women's Forum.
"We are building colleges , we do not think about disables . The same toilet that even poses challenge for able bodied persons is the same the disabled used which is even much more challenging for them. We are building universities and we do not think about ramps; places where disables can just move their wheel chairs ,''he said , adding that even the classrooms are not sensitive to Persons with Disability.
He added that there is no brailing system, including recording and special needs for classrooms in the universities across the country, except for the University of Makeni which carters for the disables.
"We are calling on the University of Sierra Leone, Milton Margai college, College of Medicine , Njala University , Eastern Polytechnic to emulate the University of Makeni that has created special needs for disables, Lawyer Rashid said.
Lawyer Rashid went further to appeal to all universities across the country to ensure that Persons living with disabilities have equitable access in educational facilities.
"So today we are asking the question how accessible our universities or tertiary institutions in Sierra Leone for disabled persons pursuing courses in those colleges. Only one University in Sierra Leone has a department for special disable needs that is UNIMAK . So, I'm calling on all universities and tertiary institutions in this country to emulate UNIMAK . Have a special needs department that will make education accessible for persons with disabilities in the country . That's the call of the UN ,'' the Legal Link boss urged.
The LEGAL LINK boss said the law is very clear that disables should be entitle to barrier free environment, adding that Sierra Leone is a signatory to the International Convention on the Rights of Person's with Disability which put the country under obligation to honour it.
"That's the reason why disables are not employed in the country because the buildings aren't disabled friendly how much more bringing you on board. The challenges are many. I will not be able to name them all here , we know of shelter, transportation , and water . All these things are affecting you. It is not just enough to get the laws, we should implement them," he said.
Nenneh Kargbo Interim Secretary General, National Disabled Women's Forum (NADWOF), stated that disables are been challenged in all facets of the society.
"Come to think about government building , neither the new ones nor the old that are accessible for women with disability . If you go to the hospital , the hospital that are government owned which disabled should access free medical care, but they are discriminated,'' she said, adding that it is a real challenged for them and even with banks and other public buildings.
She said the theme for this year's celebration is 'accessible', but that to what extent they were having access to facilities across the country, ranging from transportation to schools among others, thus noting that even the 2011 Disability Act discriminates them as disabled women.
"How many of us have gone far in terms of access to education? what have we acquired in terms of skills generally . so many of us are in the streets begging . Women with disability have soared in number in the streets more than their counterparts . It is a challenge . How are prepared are we for the future,'' she said,