Sierra Leone : Deputy Internal Affairs Minister says Threat on the healthy growth of the girl Child is a threat to national Security
By Ishmael Sallieu Koroma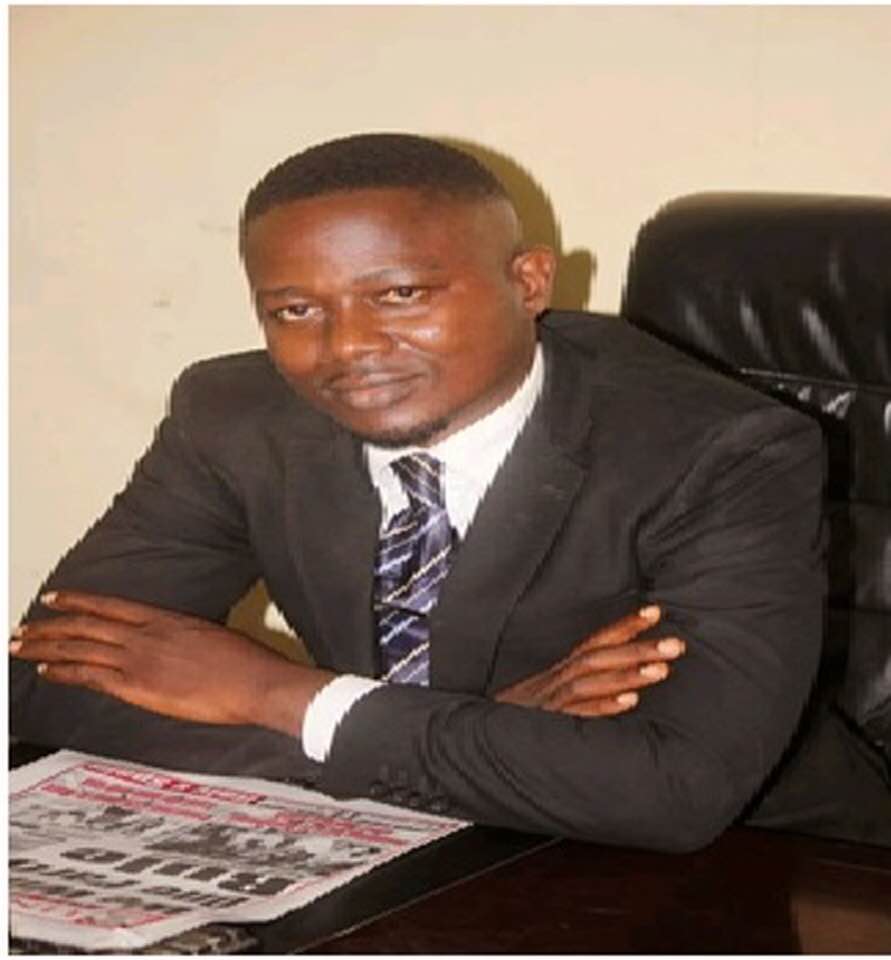 Sierra Leone's Deputy Minister of Internal Affairs , Lahai Lawrence Leema has said that threat to the healthy growth of the girl child is a threat to national security adding that threat to the empowerment of the girl child is a threat to the national security and well-being of the state.
Lahai Lawrence Leema made this statement on Sunday whilst delivering a statement as Guest of Honour at the Moonteen Raising Awareness and Campaign on Gender based violence organised by Moonteen in collaboration with Strong women Strong Girls (SWSG) at the Senate Room , Faculty Building , Njala University , Southern Sierra Leone.
"Let me emphasize this, there are laws that are guiding the abuse of women whether sexually , physically, emotionally , psychologically and know that the laws will be executed strongly,'' he said.
He said that when it comes to enforcing law , him together with his boss the Internal Affairs Minister they will not compromise with anybody who has committed sexual Gender based Violence adding that the laws are clear, and that they will be fully implemented.
" Talking about Gender Based Violence, for me I see violence from three ambits , it can be physical, verbal and psychological. Physical violence, by physically battering a woman' s body and physical looks. For instance, by physically damaging the looks of a woman that is not giving her confidence or motivation to stand in front of people which eventually demoralises a woman and this disempower her,'' Leema added.
The deputy Internal Affairs Minister added, that verbal violence is another abuse on women stating that verbal violence involves telling a woman certain words that are not called for in public which by extension most times affects them emotionally which makes them not been confidence to stand in front of the public.
" These are the very reasons why it is not good to use these categories of violence against women because when you educate women , in a very healthy atmosphere and allow her to grow in that kind of environment they will have confidence to do things and confidence to promote the growth of society .And When you empower women, you have empowered society,'' Minister Leema lamented.
Founder and Director Moonteen , Mrs. Makalay Saidiatu Sonda in her statement said that last Month was the start of the 16 days of activism which starts from November 25th – December 10th adding that as Sunday was December 1st Moonteen in collaboration with Strong Women Strong Girls Sierra Leone (SWSG) decided to raise awareness and Campaign on Gender Based violence by bringing girls from different schools , including parents and guardians, the university authorities at Njala university and its environs.
''The 16 days of activism is a United Nations date set aside that those days Nov 25th December 10th to serve as a platform where International Leaders , national leaders, civil society , women's organisation to use it as platform to advocate for women's' right and to advocate for state and other communities nation -wide for them to make policies to fight things that are affecting women especially Gender based violence,'' she said.
She said they at Moonteen as an organisation they decided to mark the 16 days of activism because their role is to push forward the issues of the girl child in the country adding that Gender Based Violence is affecting women especially the girl child and thus the need for the awareness raising and Campaign on SGBV to educate our community inhabitants.
" The 16 days activism is not enough . In fact, every day , violence against women and girl child happened in our communities . we should be voicing issues of SGBV's every day . But again the 16 days of activism is a good step because these days you will see that organisations that where talking about SGBV's will start talking about it , people , policy makers , leaders will start talking about it and see the need to talk about it through what civil society activists are saying,'' Mrs. Sonda explained.
Giving her Key note address SWSG member, Mariama Kendemeh said that SGBV affects women and the girl child adding that it affects their future and thus the needed for a continuous sensitization on this issue of SGBV's to school pupils.
She said Rape which is also part of the violence against girls happens every day in their communities and societies and therefore advised the girls not to lured by men with small money thus asking them to report to their mothers when ever a man gives them money which they normally used to lure girls into their trappings.'
Madam Kendemeh urged girls , parents and the guardians not to keep quite on any issues of SGBV's and to report to the police stations whenever they are abused by men .
Director Institute of Food Technology and Consumer Studies Njala University Dr. Tamba Steven Sondai , on his part said society cannot fight against SGBV until that society know the causes of it then that society or nation cannot fight it.
"There are so many causes but I'm going to deal with just two : When we talked about Gender based violence , culturally it is enshrined in it , traditionally , religiously whatever way. One of the root causes of Gender based violence is poverty. With poverty we cannot solve GBV in the country,''he said.
He added that the society and communities should teach their kids on how they go about life , about SGBV and how they can avoid it thus the need for education which will help them reach their goals.