Q & A with Twiga Foods Co-founder & CEO, Peter Njonjo
By Ajong Mbapndah L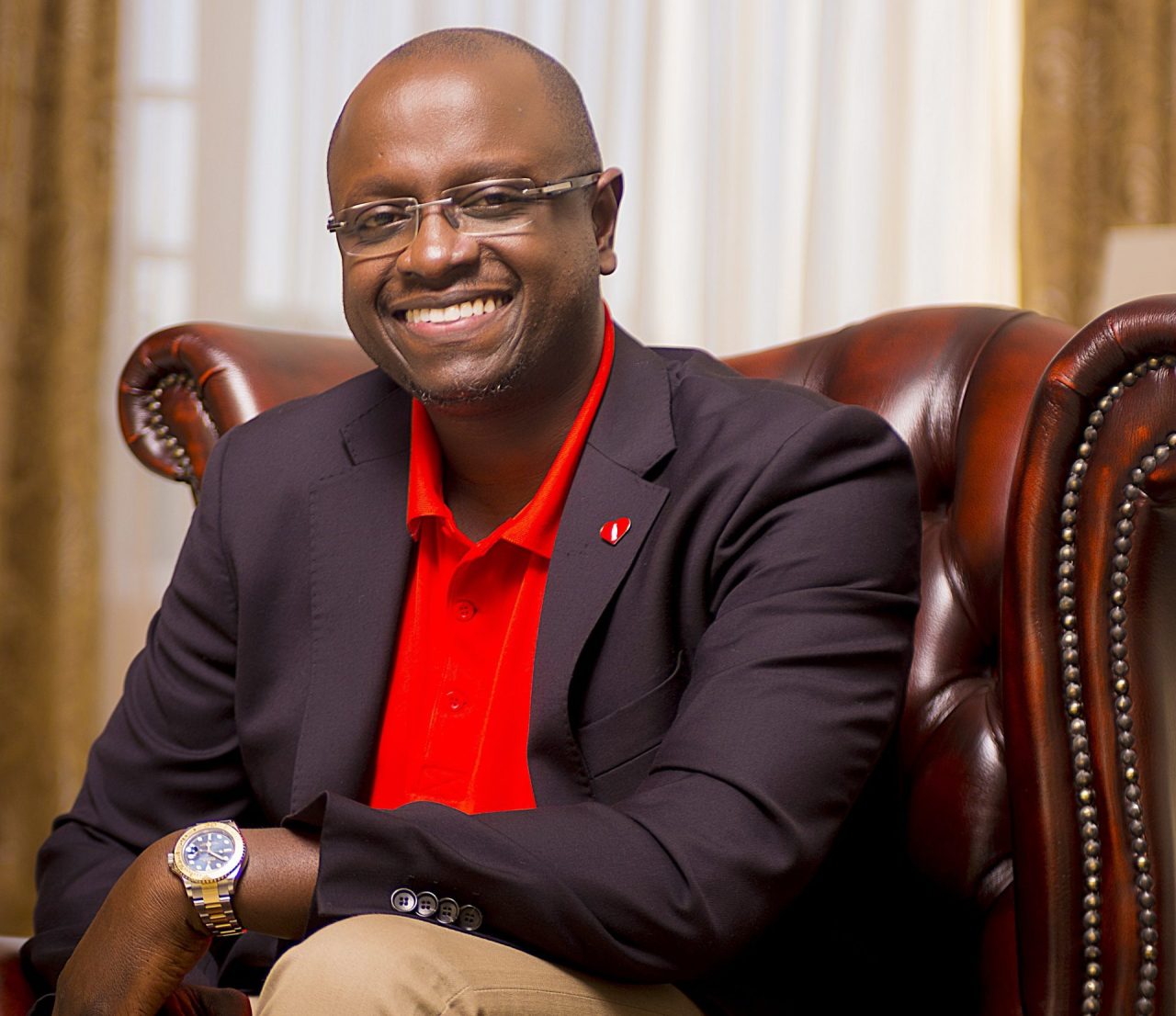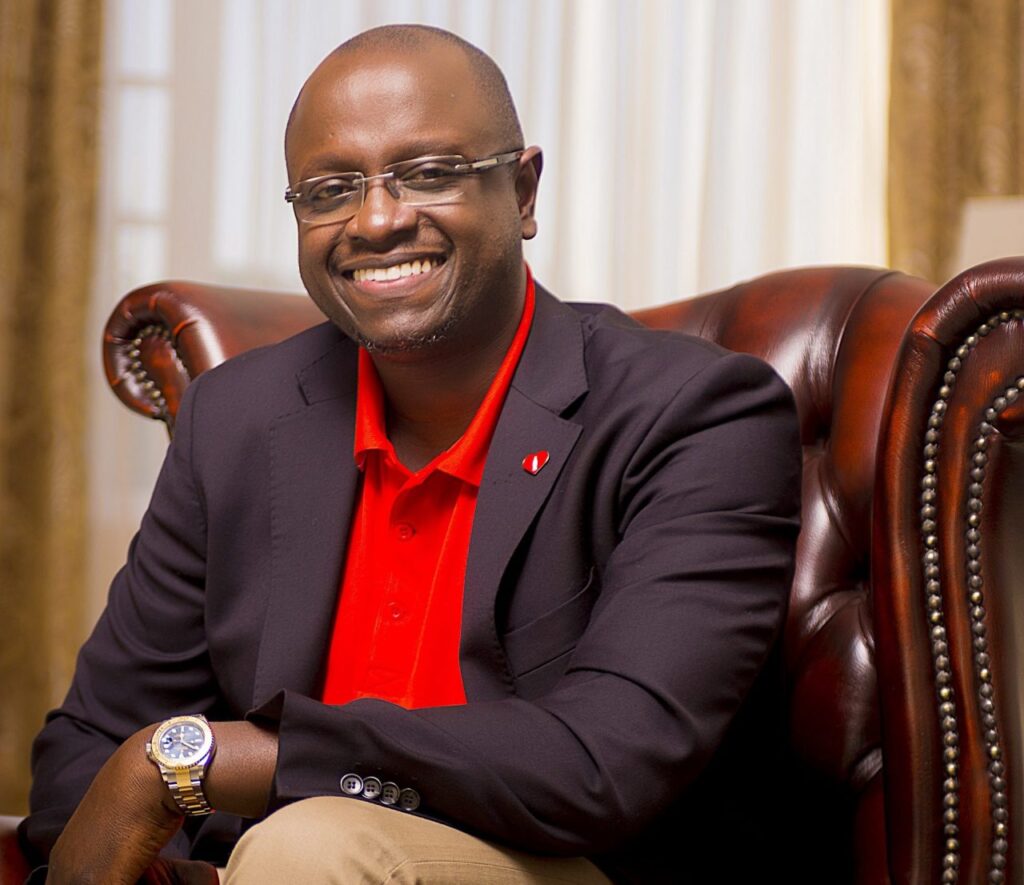 AsTwiga Foods Takes Lead in Setting Standards for production and distribution in Sub-Saharan Africa, PAV caught with its Co-Founder and CEO Peter Njonjo for a Q&A on important developments, and way forward for the Kenyan company.
Could we start by getting an introduction of Twiga Foods, and how its creation came about?
Peter Njonjo: Twiga Foods was created to address issues around food production and distribution in Sub-Saharan Africa. When you consider that a disproportionately high percentage of disposable income is spent on food – 55 percent in Kenya and 60 percent in Nigeria. Compared to 8 percent in the UK – it made sense to explore ways to bring costs down.
Since we started Twiga in 2014, we have also come to realise that Africa's food production challenges actually begin with fragmented consumer retail. The Continent is dependent on small farmers because the Continent's retail is dependent on small informal vendors.
With current fragmentation, it makes no sense for a farmer to plant 50 acres of potatoes, or 30 acres of bananas, because they'd have no route to sell those volumes into a fragmented marketplace. However, staying small is extremely inefficient: a farmer with less than 3 acres achieves only 14 percent of the yield/acre of a farmer with more than 20 acres, ensuring the cost of food remains far too high.
Our approach is to "re-engineer" the agricultural value chain as an end to end tech-enabled market, rather than seeking to optimise existing fragmentation. By aggregating a fragmented retail space, we aim to enable the creation of an efficient domestic agricultural production industry, when before there was none, while generating incremental value for all market participants.
How are your services provided and how much of Kenya does it cover?
Peter Njonjo: Twiga's m-commerce platform enables vendors to order fresh produce, as and when needed, from farmers across Kenya. As a result, farmers have guaranteed access to a fairly priced, transparent, mobile marketplace and vendors can consistently source high-quality produce, which is conveniently delivered for free to their doorstep within 18 hours of ordering.
At the moment, we are mainly working with vendors in Nairobi and farmers on the outskirts, but we are hoping to expand into Mombasa and Nakuru in the coming months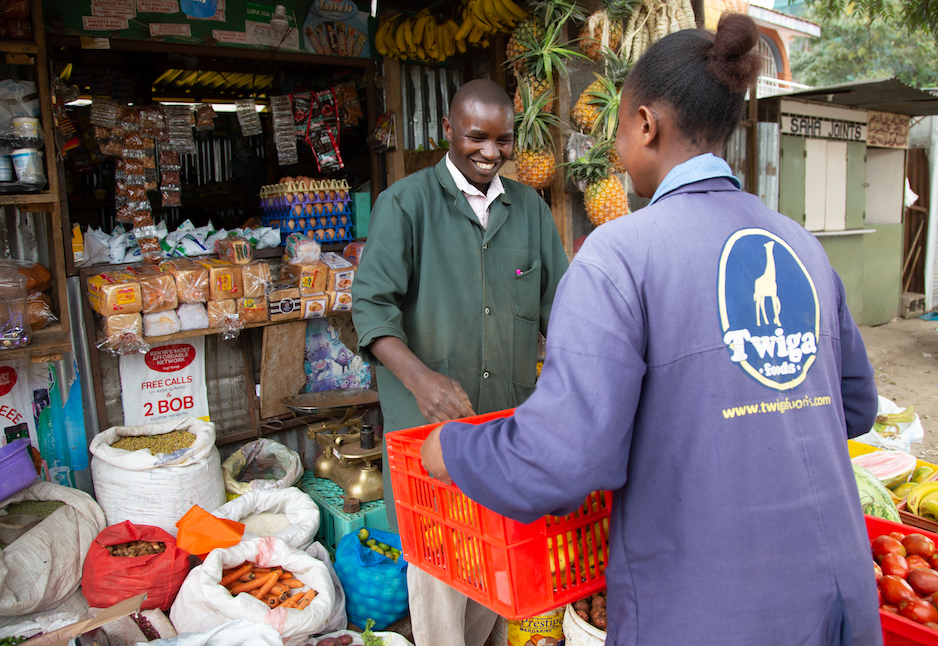 Twiga Foods was recently in the news for Securing $30M to digitize food distribution, can you shed some light on this?
Peter Njonjo : Our latest funding round was led by Goldman Sachs, with participation from existing investors including the International Finance Corporation, TLcom Capital and Creadev. An additional $6 million in debt was raised from OPIC and Alpha Mundi.
This new investment will fund the continued development of our proprietary technology and logistics assets to support the roll-out of its distribution system and lay the foundations for expansion into other cities on the continent.
Our aim is to bridge gaps in food and market security, and this funding will also help us to do that. Since launching in 2014, Twiga Foods has transformed the lives and businesses of more than 17,000 farmers and more than 8,000 vendors but there is still a long way to go.
With the financing, where does this lead Twiga Foods, any projections for the next five years for instance?
Peter Njonjo: We plan to expand into Mombasa, and possibly Nakuru, within the next year. After that, the next step would be to expand across the continent, starting with French-speaking West African countries (Côte d'Ivoire, Mali, Burkina Faso, Togo, Senegal etc) and then Nigeria.
We are also building a new distribution centre that will have state-of-the-art cold rooms, conveyors and sorting equipment, which will enable Twiga to offer supply chain services for both agricultural and FMCG products. The distribution centre should be ready by February 2020.
To other young aspiring entrepreneurs who will want to emulate the success of Peter Njonjo, what words of wisdom can you share with them based on your experiences?
Peter Njonjo: The first piece of advice I would offer aspiring entrepreneurs is that they should always seek to be part of the solution. In the early days of my career, I was so keen to identify problematic situations and things that didn't work but didn't always prioritise finding a solution to these problems I'd identified. On one occasion, my boss actually told me he would fire me if I brought him one more problem. Thankfully, that did not kill my curiosity. It was the trigger I needed to think differently which has been a great asset for me in my career.
The second thing would be to always stay curious. Curiosity is a state of mind that allows you to discover so many things. It will also lead you to ideas that will differentiate you from everyone else. As an entrepreneur, this differentiation is an invaluable asset to have. One that will be very useful for helping your consumers and customers see value in the product or service you have to offer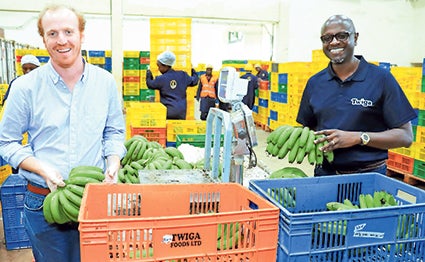 The African Continental Free Trade Agreement is expected to go into effect next year, any strategy in the works for Twiga foods to benefit from the changes it will bring?
Peter Njonjo: One of our main objectives is to solve the problem of reliable access to food across Sub-Saharan Africa and the AfCFTA provides an effective framework for achieving that. At the moment, we are focusing on Kenya because it is the market we know. However, when the time is right for us to expand outside Kenya, we will be doing so with a nuanced approach that factors in all the peculiarities of each market. The AfCFTA makes it easier for African countries to trade goods and we are looking forward to exploring the opportunities that come with it. 
*Published December issue of Pan African Visions Magazine