Mozambique: Islamic State release first clear and explicit images of its attackers in Cabo Delgado
By Arnaldo Cuamba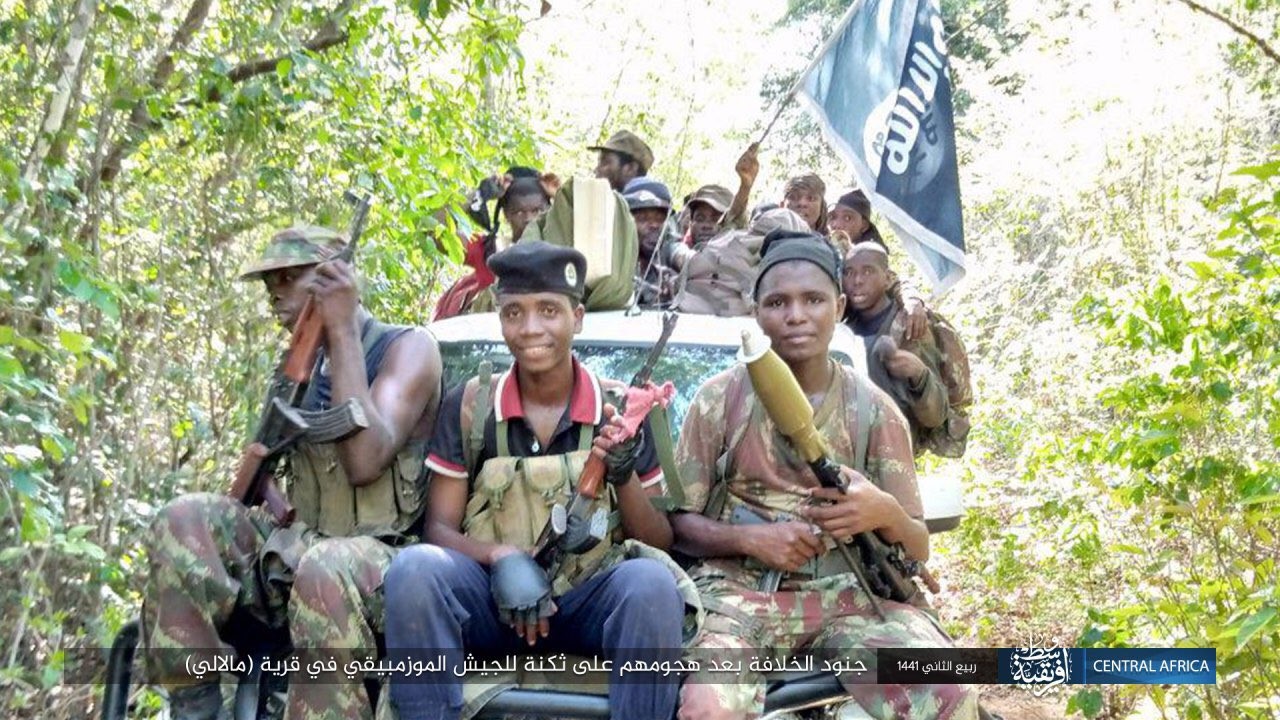 The Islamic State released during the weekend the first clear and explicit images of its members who since October 2017 have been carrying out extremist attacks in the province of Cabo Delgado, northern Mozambique.
The images show the alleged members flying the flag of the Islamic State on the vehicles of the Defence and Security Forces that the group said it captured during an attack on a government military position.
They said in a statement that during the attack they captured various war material and killed about 16 Mozambican soldiers. The attack took place in the town of Malali, Mocimboa da Praia district.
The Mozambican government seems to be facing serious difficulties in stopping the attacks that have already caused the deaths of more than 500 people. Several countries have already expressed interest in helping Mozambique, but it is only known that only Russia, through its mercenaries Wagner Group, has been accepted by the South African country to help combating the attacks.
Despite the claim of some attacks by the Islamic State, it is still not clear who the attackers are and their motivations. Doubts still prevail about the financiers of the armed group as well as the way in which the war material is supplied in the country.