Mozambique: Filipe Nyusi to take office on 15 January
By Arnaldo Cuamba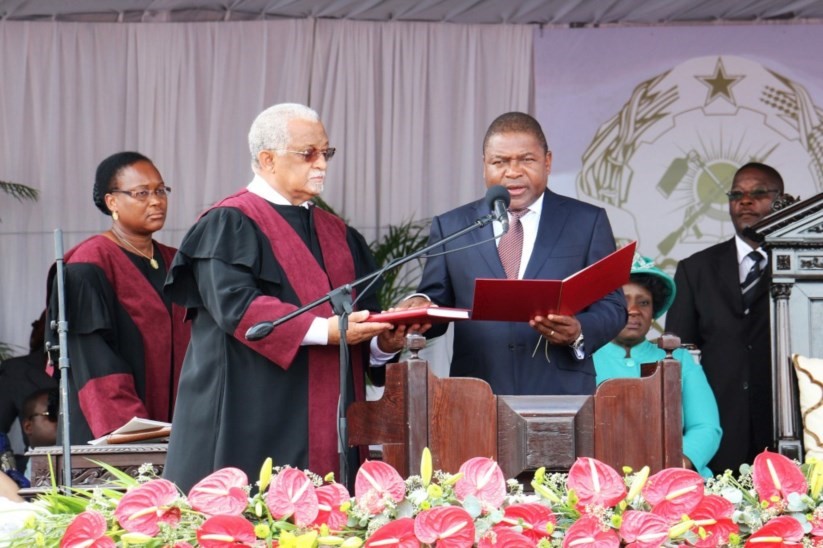 The Constitutional Council, Mozambique's highest body in matters of constitutional and electoral law, has announced that the winner of the 15 October presidential election, Filipe Nyusi, will take office in on 15 January.
Nyusi, which is going to second term, will be sworn into office at a public ceremony by the chairperson of the Constitutional Council, Lúcia da Luz Ribeiro.
Strangely the body made this announcement before it has even validated and proclaimed the results of the general and provincial elections held on 15 October. The announcement can be taken as a sure sign that the Council intends to validate the results announced by the National Elections Commission on 27 October.
Mozambique held its general elections on 15 October throughout the country, in which Nyusi, the Frelimo party's candidate for the presidency of the republic, won its three opponents with 73% of the vote. On a turnout of 50.74%, Renamo's Ossufo Momade came second with 21.88%, MDM's Daviz Simango third with 4.38%, and Mario Albino of AMUSI got 0.73%.
"The results clearly show that we, FRELIMO, have achieved a unequivocal and unquestionable victory," Nyusi said during his first speech after the announcement of the results by the National Election Commission. "The Mozambican people through this result, said yes, it is with you that it works," he added.
With this scoreboard, Filipe Nyusi and his party can do whatever they want. In power since national independence in 1975, the Frelimo Government has been very closed and lacking in transparency, due to the country's few years of democracy. After independence, the party chose to be a communist/socialist state, a situation that changed in 1990 when it introduced the democratic rule of law, based on the separation and interdependence of powers and pluralism.