Joint effort to rebuild beekeepers' livelihoods in Zimbabwe and Mozambique after cyclone Idai initiated
By Wallace Mawire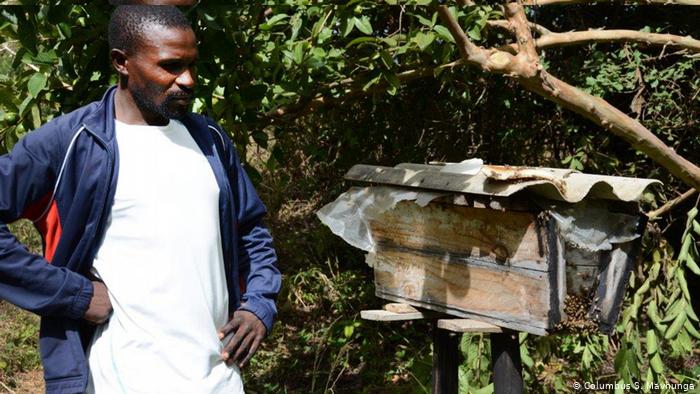 Beekeepers in Manicaland in Zimbabwe and Mozambique lost their bees and bee hives, and their livelihoods when they were hit by Cyclone Idai. They were swept away by the flooding, destroyed by rock and landslides and thrown out of trees by fierce winds.The Bees for Development Trust, a UK based charity organisation with other partners is seeking to rebuild the beekeepers' lives torn apart by the devastating cyclone.
In March 2019 devastating Cyclone Idai caused havoc in Southern Africa. From the east coast of Mozambique it travelled through Mozambique, Zimbabwe, Malawi and Madagascar, causing around 1,300 deaths. More than 3 million people suffered loss of family members, their possessions, homes and livelihoods.
According to the Bees for Development Trust, beekeeping is an ideal livelihood, with low input costs when bee hives are made from local materials, and quick to set-up.
"Beekeeping is the basis for resilient and sustainable livelihoods for many people. In these nations of sub-saharan Africa it helps to support families, and can be also a ready source of quick cash when needed. It is a feasible alternative to forest products like charcoal, where the beekeeper becomes a protector of the forest, as honey production is directly related to the health of the forest," the trust said.
The International Federation of Beekeepers Associations, Apimondia and the charity Bees for Development have started a joint effort to raise funds and support beekeepers affected in these areas by Cyclone Idai.
"It is challenging to collect information about the affected beekeepers due to damages to infrastructure.As far as we can estimate, 682 beekeepers in Chimanimani (Manicaland, Zimbabwe) have been affected, losing 2,912 bee hives. In Chikukwa (district of Chimanimani), there are at least 164 beekeepers, with at least 600 hives washed away by the floods," the organisations said.
The organisations report that Solomon Chikwee from Ngangu (Manicaland, Zimbabwe) says: "I had 250 colonised hives, 150 were destroyed or taken by the floods." He has been hit hard by landslides and flooding.
They add that there is urgent need, expressed by beekeepers in the affected areas, to help them rebuild their lives with external help. Many lost their hives with honey bee colonies, or the honey bee colonies absconded.It is reported that the beekeepers have been unable to harvest honey and are missing the funds they need to reconstruct their normal lives.
The partners say that this is an urgent intervention and funds will go directly towards, replacing hives, giving training on hive making and reforestation
It is reported that the funds will be managed by Bees for Development Trust, UK Charity 1078803.According to the trust, bees ensure the maintenance of biodiversity and enable people to improve their livelihoods.
The trust ensures beekeepers working in poor countries have access to the information and advice they need. For example, how to market honey, manage indigenous bees sustainably, or plant trees useful for bees.