Intensified engagement crucial for apostolic religious sects in Zimbabwe to adopt modern sexual reproductive health services
By Wallace Mawire
Women and girls in Zimbabwe's apostolic religious sects are beginning to embrace modern forms of Sexual Reproductive Health (SRH) services which were previously shunned, thanks to intensified engagement and dialogue with the church communities by concerned stakeholders.
The Apostolic Women Empowerment Trust (AWET) in Zimbabwe is one stakeholder organization in Zimbabwe which is on the forefront of capacitating apostolic religious groups and churches in Zimbabwe to empower the apostolic women and girls on Sexual Reproductive Health Right (SRHR), including education on the negative effects of child marriages.
The Apostolic Women Empowerment Trust consists of a group of unified women who provide long-term vision and direction for the needs of all women by exploring the characteristics or spiritual disciplines needed for women to grow spiritually. The goal of the team is to show women the pathway for living for God, focusing on all women of all ages and stages in the christian walk.
Hope Dunira, AWET Head of Programmes said that her organization has been actively engaging with women in the apostolic churches so that they could speak on the same level and with one voice on issues of SRHR and child marriages, especially affecting the girl child.
"We have been engaging with women in apostolic churches in various districts of the country to promote women to women dialogues and engagement in the apostolic churches on the negative effects of not getting sexual reproductive health services,"Dunira said.
She said that her organization had noted that sexual reproductive health services access have been denied for the women and girls due to their churches' doctrine.
AWET has also been facilitating knowledge uptake on SRHR, attitudes, practices and behavior change for women and girls in the apostolic churches.
Dunira said that lack of information and awareness had been a major challenge which the organization has been working on upscaling in the apostolic churches.
Dunira's organization receives support from UNICEF in its programmes of working with women and girls. She also remarked that her organization is guided by a UNICEF supported initiative, the Apostolic Maternal Empowerment and Newborn Intervention (AMENI) model on improving maternal and newborn child health outcomes among apostolic religious groups in Zimbabwe initiated in 2015.
Ironically, AMENI rhymes with the religious Amen word uttered at the end of a prayer or hymn, meaning 'so be it'.
The AMENI package of interventions, most of which have been adopted by organizations like AWET addresses poor maternal and newborn health outcomes among apostolic religious groups in Zimbabwe and identifies religious, socio-cultural, legal/policy factors that drive these outcomes. The AMENI report was compiled by Dr Brian Maguranyanga as Team Leader of the initiative commissioned by UNICEF.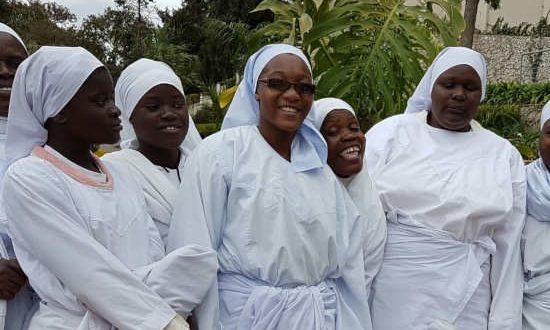 It is an evidence-based intervention that emerged from evidence gathered from research. It focuses on nurturing apostolic community transformation in order to tackle religious doctrine, beliefs, practices and social/gender norms that promote poor healthcare seeking behaviours for women and children, poor uptake of modern maternal, newborn and child health (MNCH) services, rejection of modern sexual and reproductive health services including family planning, child/early marriages, limited educational opportunities for apostolic children, gender inequalities and social inequity.
According to the AMENI report, the emphasis on faith healing and use of apostolic healing systems increases the risks for poor maternal and newborn health outcomes including pregnancy, childbirth complications, pre-term birth, HIV transmission and infection and lack of immunization for the mother and the newborn.
It seeks to increase dialogue with apostolic religious leaders and traditional birth attendants in order to nurture positive engagement and changes that support positive outcomes among apostolic religious groups, increasing awareness among apostolic adolescents of Adolescent Sexual Reproductive Health Rights (ASRHR) and opportunities to stay longer in school and equip them with knowledge and skills to prevent early/child marriage and adolescent pregnancy and increasing acceptability and uptake of modern MNCH services among apostolic women, among some of the objectives of the initiative.
As if adopting from the AMENI bible, organizations like AWET have also managed to successfully convince previous objectors in the apostolic religious sects to accept national vaccination and immunization programmes.
According to Dunira, AWET managed to mobilize apostolic faith groups in various districts of the country to go for national OCV and TCV programmes.
Also in 2016, the organization hosted a conference attended by at least 400 delegates from the apostolic religious churches to deliberate on SRHR issues. The conference was held in Mkoba, Gweru, according to Dunira.
It was a platform for youths and adolescents in the apostolic churches from various districts in the country to speak on SRHR issues. Dunira said that the conference provided safe spaces for adolescents and youths to speak on SRHR issues.
She also highlighted that focal persons from all apostolic churches in the various districts were trained on a Code of Conduct titled: Protection against Sexual Exploitation and Abuse (PSEA).PSEA is a counselling training programme for the focal persons who work with apostolic church members from all wards in the districts.
Other initiatives which have been conducted by AWET include engagement with apostolic church leaders and influencers from apostolic church communities to advocate for policies within the churches on SRHR, Gender Based Violence (GBV) including teenage pregnancies.
The organization is supporting apostolic churches throughout the various districts in the country to have the policies in place.
Dunira also said that in Zimbabwe on a daily basis new apostolic churches mushroom calling for the need for accountability for the protection of women and girls in the churches.
She also said that SRHR issues have to be taken seriously in the apostolic churches. Also she reported that her organization had developed policy briefs to sensitize church leaders and influencers within the churches to promote sound SRHR initiatives in their churches.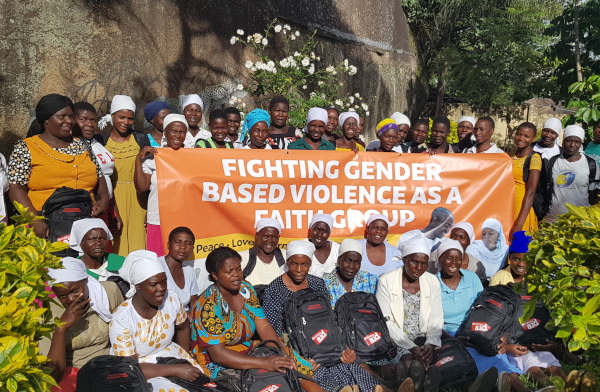 According to Dunira, the highest rates of child marriages are in the apostolic church communities and they do not access SRH services.
"Young girls are sent into early marriages without knowing their rights. Information and awareness on SRHR will have them make informed decisions," Dunira said.
She also refered to the 2016 conference which she said was supported by UNICEF. She said at the conference, a commitment charter was signed by apostolic church delegates which was an agreement to stand up and amplify the voices of apostolic churches women against early/child marriages.
AWET is also working with the Culture Fund as a technical partner on a cultural, artistic edutainment programme titled: Culture Actions focusing on GBV, child marriages. The programme seeks to highlight the interlink between SRHR with climate change. It focuses on apostolic girls and women.
Asked to elaborate, Dunira said that effects of climate change include GBV in the family and early child marriages.She said that climate change has transformed modern day family or home dynamics.
AWET is also working with Plan International on an educational programme to give girls a second chance to education in Manicaland province covering Mutare, Chimanimani and Mutasa district.
The programme supported by DFID is titled: Leaving No Girl Behind and seeks to discourage early child marriages and encourage girls to stay in schools.
Dunira also said that in the schools the apostolic girls will benefit from SRHR lessons being taught there.
The organization is also working with Christian Aid on a programme on fighting GBV as faith groups. Adolescent boys and girls from the apostolic churches are also given opportunity to speak on SRHR issues under the programme.
According to Dr Maguranyanga in the AMENI report, African independent churches, primarily apostolic religious groups have the largest segment of Zimbabwe's population and the apostolic religion is the fastest growing religion in Zimbabwe.
According to the Zimbabwe Demographic Health Survey (ZDHS) report of 2010/11, apostolic religion constitutes 33% of Zimbabwe's women and men aged 15 to 49 and other religions 2%,Roman Catholic 9%,Protestant 15%,Pentecostal 18%,Muslim 1%,Christian 8% and other 14%.
Therefore, AMENI researchers call for concerted interventions targeting the apostolic religion to address the issues.