Gambia: Three Year Jotna top member wanted by police
By Bakary Ceesay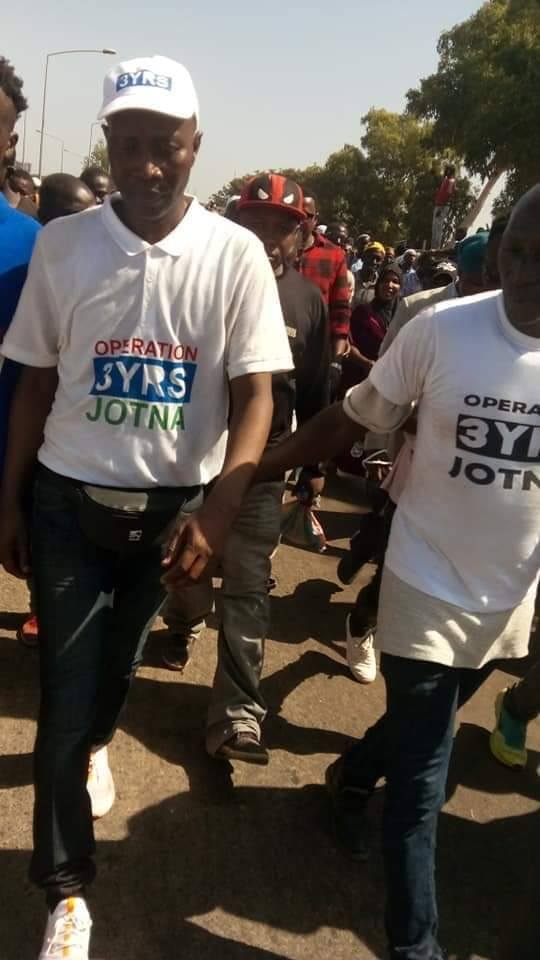 Gambia Police  Force Criminal Investigation Department  officers are looking for Sheriff Ceesay, a founding member of Three Years Jotna, according to family members today. 
Three years Jotna is a pressure group demanding President Adama Barrow to honor coalition agreement of three years transition.
Family members told Pan African Visions that officers went to the house of Mr Ceesay twice today but have not been able to meet him there.
It comes a day after Mr Ceesay told journalists during the protest that they will stage a fresh protest on 20 January 2020 if President Adama Barrow refuses to leave office.
"The message is that he has to respect the three years. Without that, we are coming back on the 20th of January in that we will never go back until he resigns but there is a room for dialogue from now to the 18 of January," Mr Ceesay said on Monday as thousands of Gambians took to the streets to demand President Adama Barrow step down from power.
Meanwhile, a Three Years Jotna executive members have confirmed that police have went to the house of Mr Ceesay.
"The entire executive [of Three Years Jotna] will soon leave for Brikama [Police Station] to try to find out why they are looking for him," one of the member said.
"We fear his security and others member who received death threats because they want to hold president Barrow accountable to his campaign promises,"