Gambia Press Union Mourns Deyda's Death
Joint GPU, The Point, Hydara Family and Victims Centre Statement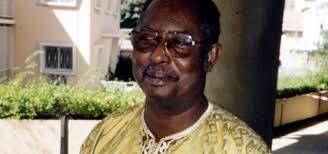 Banjul – December 16, 2019: Today marks 15 years since a founding member and former president of the Gambia Press Union (GPU) was killed in a drive-by shooting.
Mr Deyda Hydara was a prominent Gambian journalist and press freedom advocate. He was killed on the night of December 16, 2004, while driving home two of his staff Ida Jagne, a typist, and Niansarang Jobe, a layout editor. The incident coincided with the 13th anniversary of The Point, a leading national newspaper he co-established and edited.
The Government of The Gambia, under then president Yahya Jammeh, had denied any involvement in the killing of Deyda. It nonetheless stood in the way of any proper investigation into the killing of the journalist.
This year's anniversary comes on the heels of voluntary public confessions made by some of his killers. One of them, Malick Jatta, a member of the hit-squat, had told the on-going Truth, Reconciliation and Reparations Commission (TRRC) that that President Jammeh ordered the assassination of Deyda. The codename of the operation was 'the Magic Pen'.
Since his forced exit in 2017 after he refused to step down following elections, Yahya Jammeh has been living in exile in Equatorial Guinea. Some of the people that took part in the operation are also in exile while others have been released
after their testimony was heard by the TRRC.
On the occasion of the fifteenth anniversary of the killing of Deyda, the GPU, The Point Newspaper, Hydara family and Victims Centre, wish to call on the government to pursue justice for the murder of Deyda and bring to book perpetrators, including exiled ex-president.
The GPU President, Mr Sheriff Bojang Jr. said: "This year's commemoration coincides with planned mass protests as a result of which we called off our events, including a photo exhibition and of course the annual Deyda Hydara memorial lectures series.
"The safety of journalists is of paramount concern to us and we wish to remind the government of its duty to protect journalists during these times of political uncertainty.
"Deyda stood and died for press freedom and for the liberty of every citizen. As we as a nation reflect on his legacy, we should renew to commitment to consolidate the democratic gains."