From Pharmacist To Marketing Premium Brands,A Success Story For Nigerian Born Chukwunonso Ezekwueche in the North American Fashion Industry
By Amos Fofung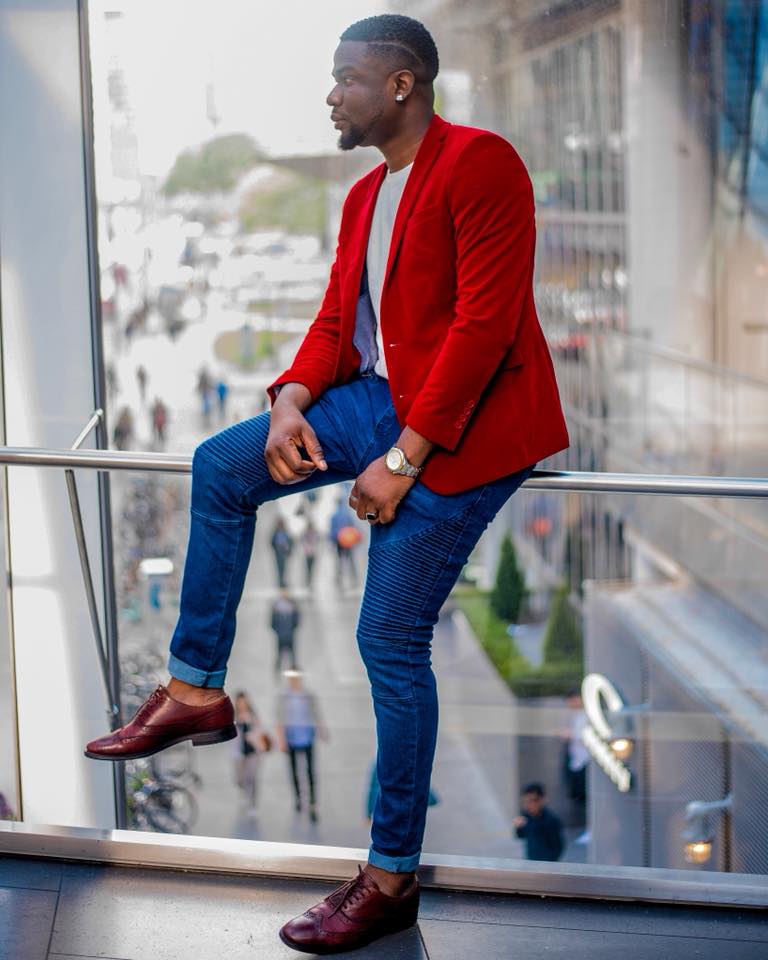 Known popularly as Nonso, Nigerian-born Chukwunonso Ezekwueche is breaking barriers ,carving a niche for himself and standing tall in North American fashion industry.
Celebrated for his craft, an art which he uses to inspire and exert influence in the fashion industry, the Canadian based talent who contributes enormously to both local and international companies, helping them increase their brand awareness, recognition, and loyalty, is the next big gig Africa will be celebrating for a long time.
With a pharmacy degree on his shoulders and a blistering craving for fashion which he regards as an "age-old passion" Nonso, is making his mark as a men's' fashion and lifestyle influencer and in a chat with Pan African Visions, he narrates how he went from been a novice in 2017 when the moved to Canada to be a household trend, brand ambassador for international big-guns and influencer.
"It was not such a piece of cake to breakthrough in a foreign land and be among the top trending influencers. At first, I faced a lot of setbacks and rejections but I was convinced they were merely preparing me for something wonderful. To me, "No" doesn't mean rejection, it means, next opportunity, it means go back to the drawing board and fix what is broken or missing and then try again. With hard work, consistency, and perseverance I was able to get in the limelight. I am still work in progress and I am still far from where I want to be but with God and hard work, all my efforts would pay off."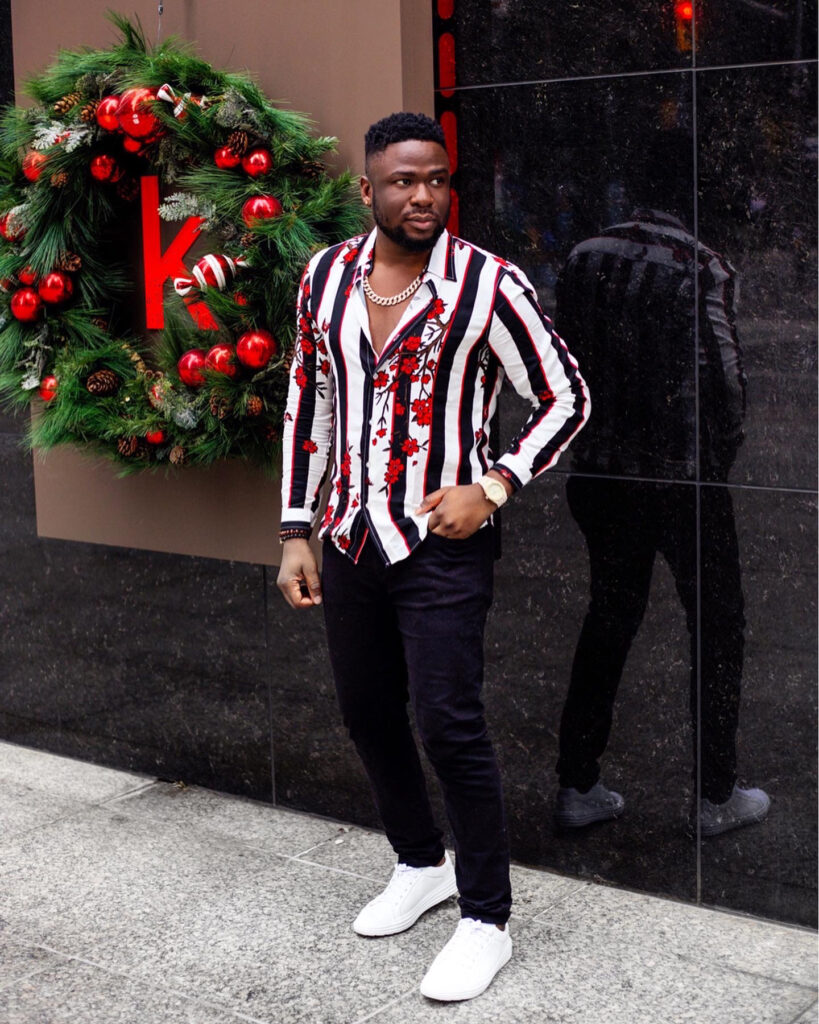 With his signature phrase; "Showing men how to dress without breaking the bank", Chukwunonso Ezekwueche who hails from Anambra State, Nigeria represents the quintessential dynamism that, "it is only impossible if you let it be".
It is with this mindset that each time he's invited either to the Toronto Fashion Week, African Fashion Week Toronto, International Fashion Encounter Toronto, Fashion Forward, or any other fashion gathering, Nonso ensures he makes an entry worthy of his name.
With a rich social media following, the ambitious brand influencer has been instrumental in his contributions to a wide variety of brands in the fashion, tech and beauty industries. These include Fashion nova, Marks, Original Penguin, Huawei, Daniel Wellington, Drunk Elephant, Mario Badescu, among others.
A firm devotee in inspiring those behind, the fashion icon gradually claiming his throne believes "it is my utmost belief that we rise by empowering, inspiring and lifting others and I am don't have the "crabs in a bucket" mentality. I believe the sky is big enough for everyone to fly and blossom. I have written several articles and done a couple of interviews where I explained step by step how I became a successful influencer, how anyone can get started and how to reach out to brands for collaboration"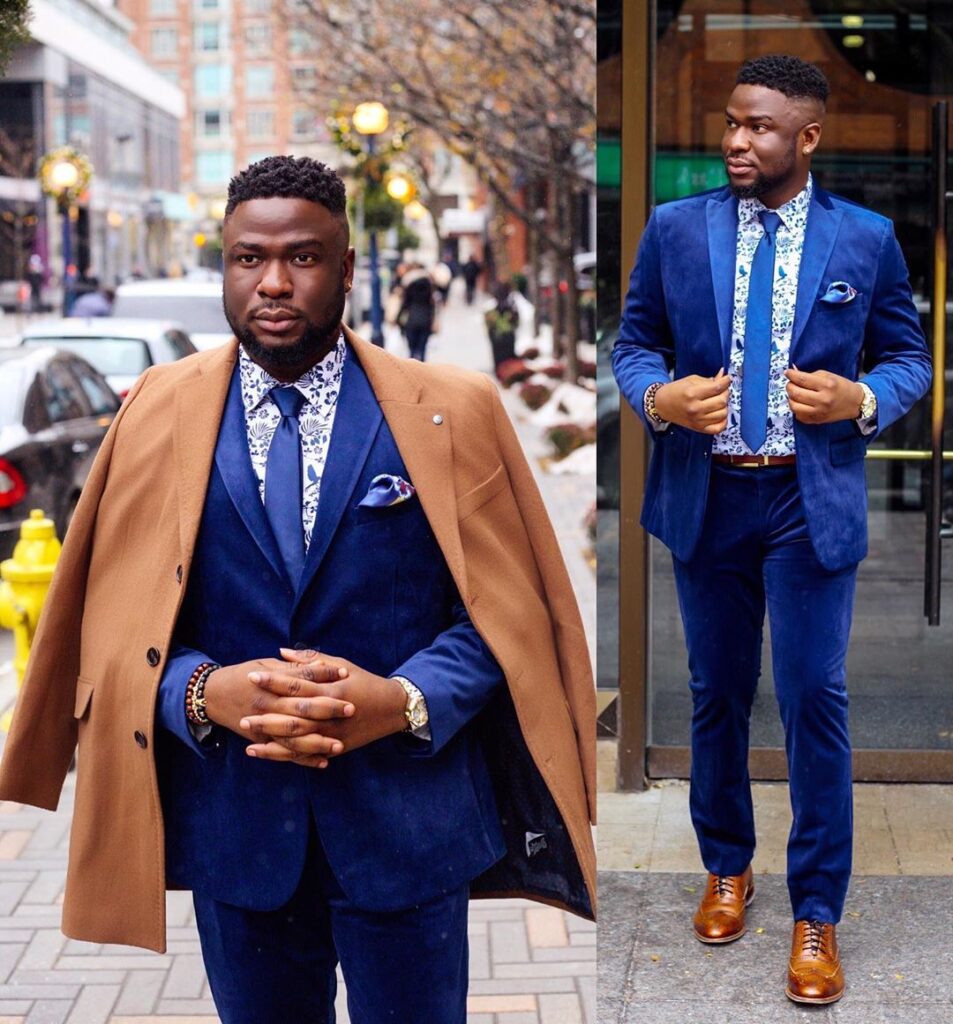 Quizzed by Pan African Vision on the rationale behind his signature phrase; "Showing men how to dress without breaking the bank" he retorted that he shows "them how to dress up on a budget with what they already own by combining and styling different outfits without spending an arm and a leg for it. I encourage people to catch sales and take advantage of thrift stores instead of paying full price."
With the successes and international recognition he's gaining in the fashion industry, one would think that Nonso has waved "adieu" to his pharmaceutical background but that seems to not be the case.
"Oh no I am still very much a pharmacist and I know how to juggle the two careers. I am keeping an open mind for now. You never know what the future holds," he responded with a grin.
*You can get more information on the work of Nonso and his fashion tips here