Decriminalize Gay Marriage-UN Rapporteur Tells Gambia Gov't
By Bakary Ceesay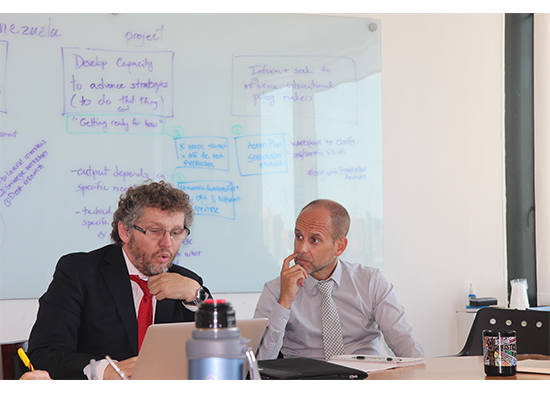 Fabián Salvioli, United Nations Special Rapporteur on the promotion of truth, justice, reparation and guarantees of non-recurrence has urged the Gambia government to consider decriminalising same-sex relations.
The Criminal Code (Amendment) Act 2014 introduced the new crime of 'aggravated homosexuality' for 'serial offenders' and gay or lesbian people who live with HIV – which comes with the punishment of a lifetime in prison.
The Bill was passed by Gambia's parliament, the National Assembly, on 25 August. However the draft published Constitution in The Gambia also failed to protect the rights of gays and lesbians, bring a public outcry by human rights defenders arguing that new constitution should be a people centre constitution to protect the rights of all Gambians.
The Gambia Government has categorically stated in its submission to the 34th session of the UN Human Rights Council Working Group that it has no plan to decriminalise same-sex marriage, LGBTQ.
During his recent visit to The Gambia, Salvioli, strongly argued that a law that criminalises sexual relations between people of the same sex leads to discrimination.
However, the UN rapporteur said The Gambia, as a signatory to human rights treaties and bodies at the UN, is obliged to adhere to the provisions in those treaties.

"So as a result of that, if the decriminalisation continues, The Gambia has to appear before these bodies to receive very clear observations from the international community in that regard," he told journalists at a press conference at UN house in Banjul.

He also urged Gambian authorities to harmonise and domesticate all ratified international legal instruments.
He said Gambian authorities should ensure that the constitutional review process is undertaken in full compliance with international human rights standards.

Fabian also recommended government to abolish the death penalty and investigate and prosecute members of paramilitary groups implicated in human rights violations.