Controversy over alleged Malawi Police abuse
By James Mwala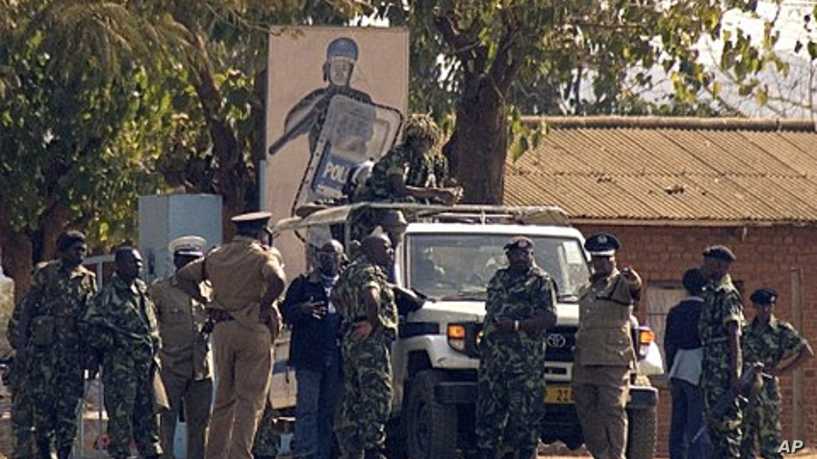 There are turning out to be twists and turns in the allegations that Malawi Police officers raped and assaulted women in the capital Lilongwe.
In the wake of civilians killing a police officer earlier this year at Nsundwe township, the men in uniform had reportedly raped and beat up women and girls they arrested.
The police had however at that time denied the allegations while arguing they would still carry on their own probe into the matter describing it as serious.
However, months down the line the police have remained mum but have been hit hard by revelations in a report issued by the Malawi Human Rights Commission.
The report states that police had raped 13 women and sexually assaulted a teenage girl.
The reports has drawn criticism from gender and human rights activists who slam the police for taking the nation for granted.
However, the police have reacted by saying they will release findings which they say are independent on the matter that involves its officers.
Social media reactions also slam the police for being at their low this year.
In the wake of the post elections violence, police have been accused of throwing teargas canisters at unarmed protesting civilians.
In the year, a pregnant woman had died after police fired teargas in the Queen Elizabeth Hospital premises in Blantyre in a bid to disperse rioting Malawians from the streets.
The law enforcers management have however been quoted by the local media as having said the conduct of police was solely in reaction to the distinct situations.
Just days ago, the Ministry of Gender issued a statement which accuses the MHRC of flouting procedures to release its findings.
Apparently Gender Minister Mary Navicha says government values peoples welfare and that the MHRC needed to consult them prior to the release of the report sparkling a new wave of debate.
In Malawi, police and civilians keep on clashing as experts say there has been a fallout of trust between the police and civilians.
There have been a series of national wide protests against the administration of the 21 May elections, a case that is currently pending a constitutional court ruling.
The civil society led the protests in asking for the head of the electoral body leadership over the polls that Peter Mutharika was declared winner.