Pouring Fuel on Fire:Cameroon's Controversial Bilingualism Bill Adopted
By By Boris Esono Nwenfor
-Ruling Party MP's from English Speaking Region voted against it
-We intend to fight that law — Enow Benjamin, FAKLA President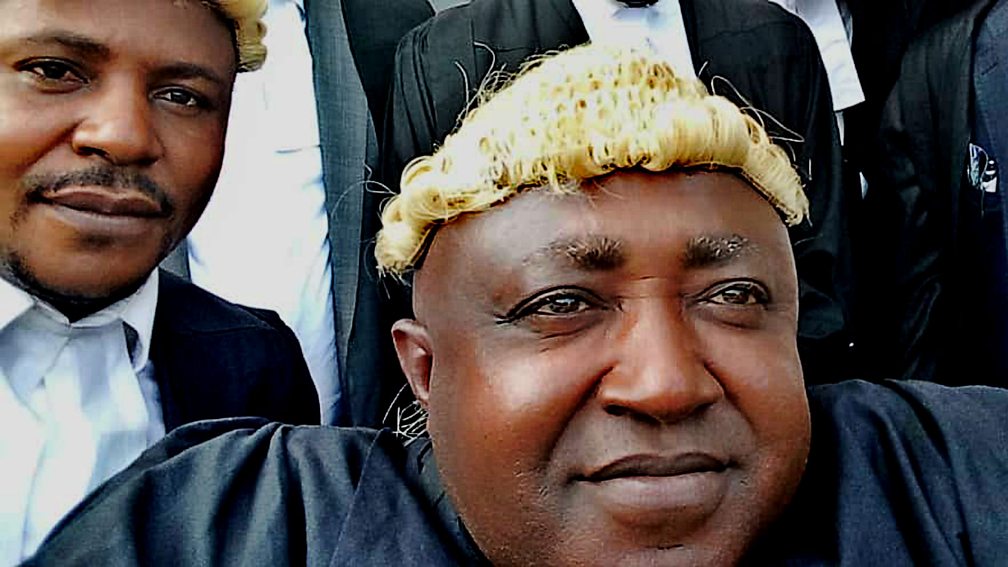 Cameroon's controversial bilingualism bill (promotion of official languages in Cameroon) has been adopted by parliamentarians under very mischievous circumstances. There was an outcry from lawyers who said the bill will make it possible for the French language to be the dormant language in two English-speaking regions of Cameroon.
The lawyers threatened to go on strike if such a bill is not scrapped. Their cry seemed to have been listened to by the parliamentarians who many refer to as simply "hand clappers, " decided to stop discussions on the bill. Surprisingly, when many were jubilating that they have succeeded in quashing the bill, it emerged late Tuesday, December 10, that the bill has been passed.
All Anglophone SDF, CPDM MPs voted against adoption of the bill that reports say will lead to French being used in courts across the Anglophone regions to try to deliver verdicts on cases before the judges — Francophone judges make up more than 50 percent in the North West and South West Regions.
Speaking to Barrister Enow Benjamin, President of Fako Lawyers Association (FAKLA) he said, "It is a law that is designed to dissociate our common law system. It is a law that has with all intent and purposes the intention to scrap the English language from our society. I can only reiterate that we are going to resist it."
"It is a law that says people may be tried in French and judgment rendered in French, and for an English-speaking people some of whom are illiterates, you can't even think about it. What is the mischief that the law seeks to solve? What is the difficulty? — We have always cried that one of the problems that led to this present crisis and the war is because we tried to introduce French into our court systems, and we protested for good reason. Justice is supposed to be done within the community in a language that they understand," He questioned.
"If the intent is to make sure that they take care of everybody, it is that state's duty to get translators — competent ones. Otherwise, in our region here English is the official language and if people who are French speaking, and in this region, they provide translators to them and not that you cause English-speaking Cameroonians to become French-speaking Cameroonians. We will not accept it."
FAKLA had earlier put out a communique denouncing such a bill while calling on Cameroonians to rise and stand against such law. To Barrister Enow Benjamin, they plan to maintain that call for people to rise. "What we are saying is that we will resist it (Bilingualism law). It is not a day's event, but it is a process, and we are going to seize the presidency. They pretend that they have adopted that law, but we are confident that the President will not promulgate it into law and even if he does, we will fight it," He said.
To the parliamentarians who passed the bill, the FAKLA President said, "They (MPs) are supposed to be there to serve the population and in trying to do that you must take everybody into consideration and the greater good should be considered." "If they think that they sidelined us they are only exacerbating the problem ongoing. We will never accept to speak French in this region (NOSO)."
It is yet to be seen if President Paul Biya will promulgate the bill into law. With the crisis ongoing in the Anglophone regions many say such a law only adds fire to those wanting secession. The crisis has led to thousands of people killed, others beaten, kidnapped, some internally displaced while others are refugees in neighboring Nigeria.
One of the underlying causes of the crisis now is that of language. The English language in Cameroon is seen as a second class language while that of French is seen as superior. Even the Head of state has difficulty speaking the English language — preferring to speak in French at major gatherings even in a gathering of Commonwealth leaders (English-speaking countries).