Cameroon:Controversial Buea Mayor Ekema Patrick Interred
By Boris Esono Nwenfor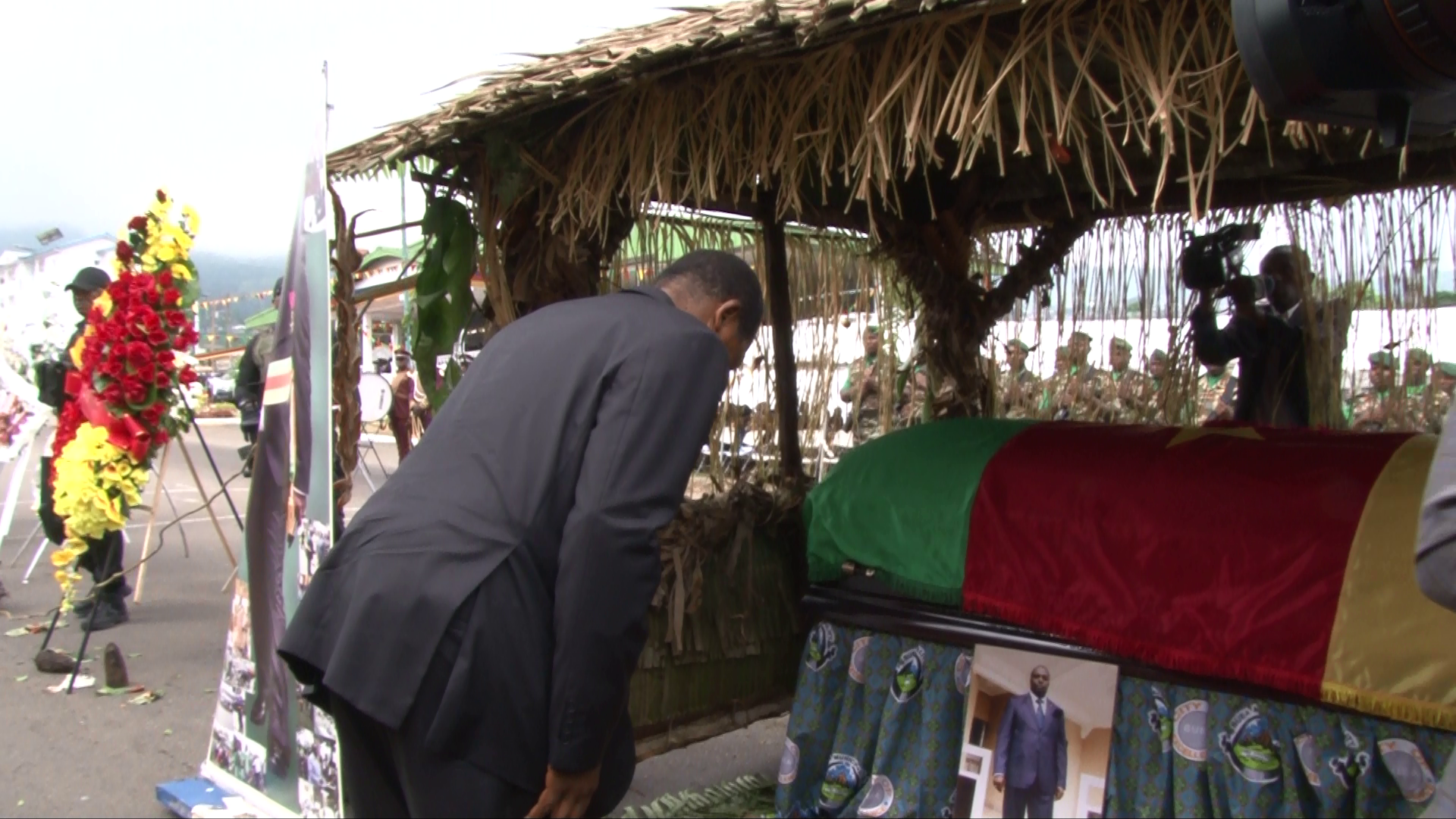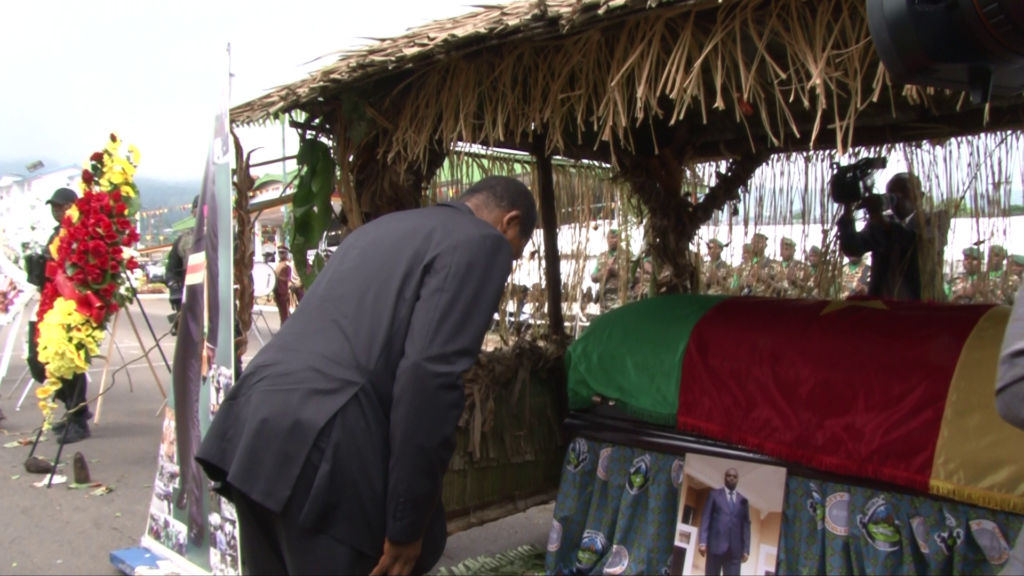 The late mayor of Buea Patrick Ekema Esunge has been buried. The state burial Saturday, December 14, 2019, at Bongo square was presided over by the President's representative Paul Atanga Nji, Minister of Territorial Administration.
Various eulogies presented the late Mayor as the man of the people, a community ambassador, a man who will never take no for an answer when he believes in what is right.
Minister Atanga Nji indicated that when he is in Buea he is comfortable with the clean nature of the environment thanks to the late Mayor. "He went down to the streets, and he was not in his office. Most times he went to the streets to talk to the traders, people, and everybody." Atanga Nji noted. "It is no crime to be a courageous person."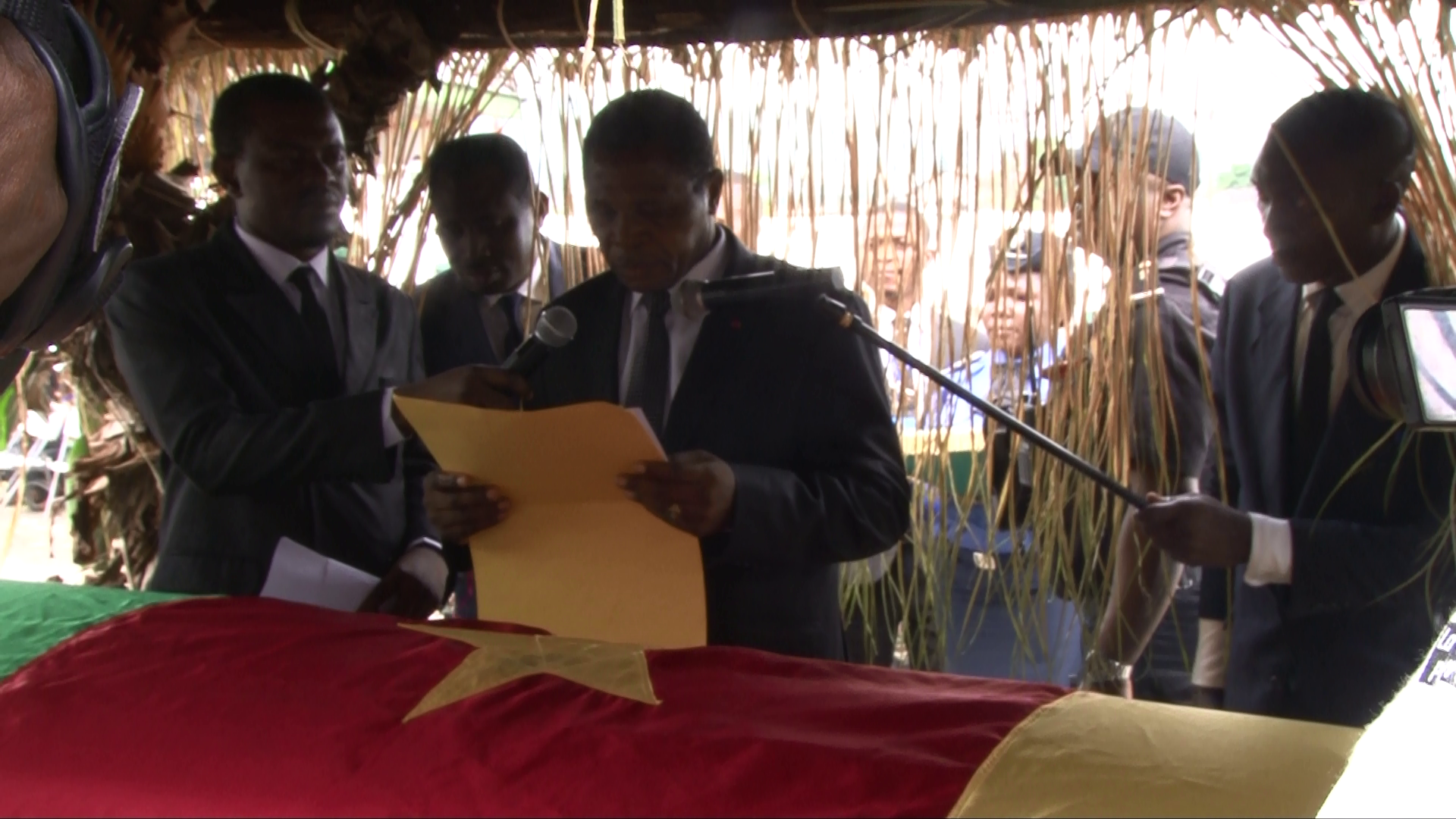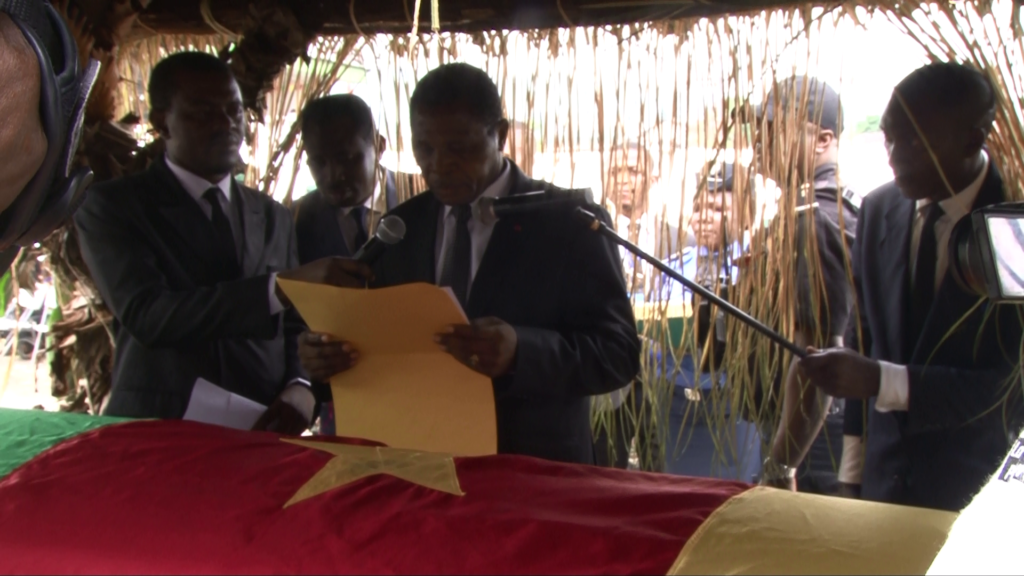 "The President has recognized a very determined person. Tomorrow when I come back here, I would like to see Buea to be a clean town that Ekema was fighting for. It is important because if I come back here one or two weeks and I see trash everywhere, motorbikes left, and right that is when I will start mourning. If you keep the flag up at least even where he is people will remember that he started something, and we should keep the standards."
"We both we have certain things in common, we are courageous, we have a lot of determinations, we have the fighting spirit, respect for state institutions, and the unflinching support to President Paul Biya," Atanga Nji added.
The event brought together a cross section of Government Ministers, Fako Elites, traditional authorities, GMs, educational and religious authorities, and members of the public.
Minister Nalova Lyonga noted that Buea must play the role the Ekema was playing — never giving up. "He could not see his municipality to fall. If you want to say that is his error then let it be but it was also his power of bravery." "We have to look at things, see where he went wrong, and see what we can do. He is gone, but we are left, if we lose the place is it Ekema's fault? Minister Nalova questioned.
She went further to call on each one to help in defending Fako for those who were born here or who love this place.
The Fako chiefs were however disgruntled that such a "brave warrior" could not be buried with the attendance of CPDM militants.
Chief Ndike Kombe Richard, President of Fako Chief's Conference noted that for a ceremony like this we cannot see one militant putting on the CPDM uniform. "If Ekema cannot be celebrated by the party what becomes of us. It is a shameful act, and we are very disgruntled with the party hierarchy."
Chief Etina Monono of Great Soppo said, "To the bereaved family we all condole with them. Losing someone is a very sad moment, and we are sure that the good Lord who called him to do a good job for Fako and Buea will guide them through this difficult moment of their sorrow."
To councilor Dr. Kingsley Ngange, "we have to uphold the legacy that I was a councilor for past seven years that we have put in place. If in the next days, we start seeing bikes and other things around the place like what the Minister said, then, Ekema would have fight over his life for nothing. Let us uphold the legacy we all stood for."
Born on September 26, 1976, He was elected councilor of the Buea Council during the 2007 twin elections. He would later become first deputy Mayor.
When Mayor Mbella Moki Charles was elected into the Senate in April 2013, Ekema Patrick Esunge was then installed on Monday, May 27, 2013, at the Buea council hall, as Mayor of the Buea municipality to complete Charles Mbella Moki's term of office.
During the September 30, 2013, municipal elections, the CPDM list won in Buea and on October 16, 2013, Ekema Patrick got a fresh mandate as Mayor of Buea — a mandate that was due to expire on February 2020.
Ekema was at the heart of things when he welcomed President Paul Biya in Buea in February 2014 during the 50th anniversary celebrations of the country's independence and reunification.
His fight against separatist tendencies in Buea earned him multiple recognition, the latest being a recognition from the traditional rulers of the South Region. In July 2019, traditional rulers of the South Chiefs Conference crowned Ekema "Nyamoto Kpwatolo" — the great warrior — for his bravery.