Cameroon: STEM Prize Finalists trained on Project writing, Project Management Skills
By Boris Esono Nwenfor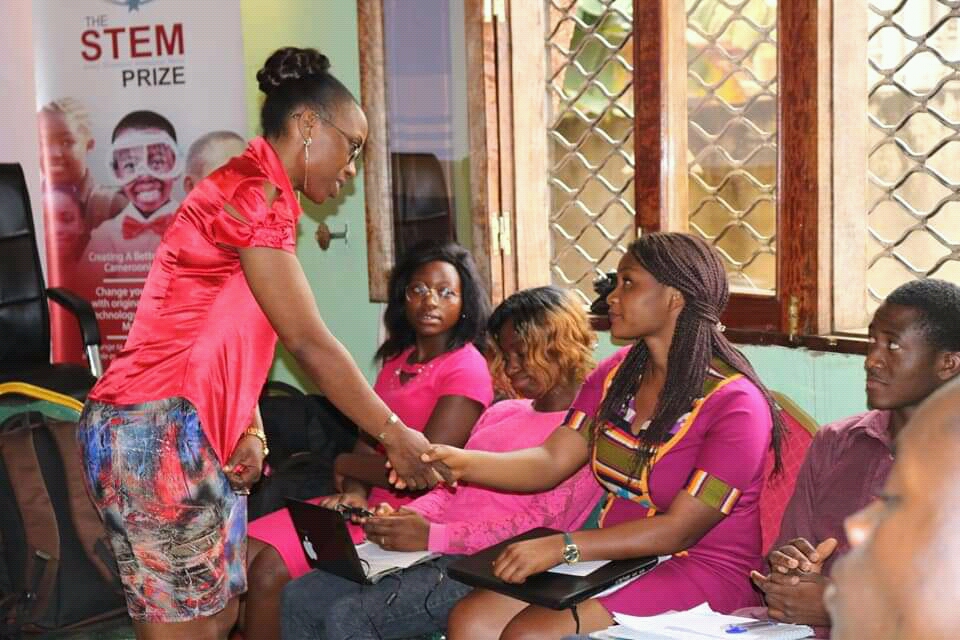 (Yaounde, Cameroon) Finalists for the 2019 STEM (Science, Technology, Engineering, and Mathematics) Prize have in a two-day workshop trained on project writing by the Denis and Lenora Foretia Foundation. The aim is to educate the participants on how to get their project implemented which will attract funding.
Vera Kum, Economist and Research Fellow at the Nkafu Policy Institute, and one of the trainers edified participants on writing a research proposal, project visibility, communicating a project, marketing a project, and the importance of networking.
To her, the finalists of the STEM Prize were trained so that when the funds are made available to them they can be able to make use of it, "to come up with more powerful proposals than what they submitted us. It will make their projects more visible, and attractive to many donors.
She added that. "Like the project on plastic bottles, it requires about FCFA 6.7 million, but the foundation is not giving them up to that, so the training on project visibility will help to boost them, so they can apply for many more funding, and be able to better implement that project."
With respect to the evaluation of the projects submitted, Vera Kum said that, "One thing the evaluators do is to look at the content and the impact that project has for the community and beyond. There were about five evaluators who were charged with the evaluation of each project anonymously."
During the training, the finalists were drilled on how to become an entrepreneur, and giving tips for survival in an entrepreneurial world. They were equally taught on how to translate their education into opportunities with a visit to the Technical Department of the national media, CRTV.
At the end, participants were awarded certificates for participating in 2019 edition of the STEM competition.
To Loni Tande Miriam, "The training on project writing which was giving to us was very helpful because I learned a lot of things which I did not even know. Like when writing a project you have to include your future goals, and with respect to being a finalist I need to go back am improved with the money we won during the competition." "My team, and I are surely going to invest it in a business so, it can generate more income to realize our project."