Cameroon: SDF Party urges Government to Postpone Twin Elections Next Year
By Boris Esono Nwenfor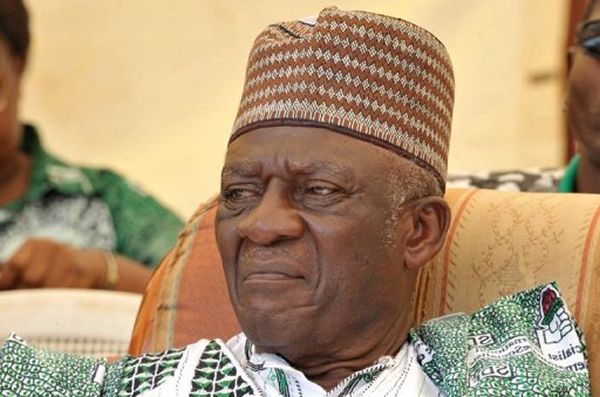 The SDF Party, one of the leading opposition political parties in Cameroon has called on the government to postpone the upcoming Legislative and Municipal elections that have been scheduled for February 9, 2020.
Speaking at an event in Cameroon's political capital Yaounde, the National Vice President of the party Honorable Joshua Osih noted that elections should be postponed until peace returns to the English-speaking regions.
To him, the SDF can only be part of the elections if and only if the situation in the affected regions improves because insecurity will not allow their militants in the regions to vote. "As we speak about 30 of our supporters have been kidnapped by secessionists simply because they tried to become candidates in the SDF's lists. We have had many other problems as far as the compilations of different documents in those parts of the regions are concerned," He said.
He added that, "The fact that we have submitted candidacy files does not mean we will be there on February 9. We remind Cameroonians that only person capable of putting an end to the war in the English-speaking regions is President Biya, and what we hope is that he will do so before Election Day. If he does not, it will be impossible for us to participate in the elections because we do not want bloodshed."
To him, the SDF Party is there and ever ready to contribute to the peace process that will lead to the complete restoration of peace in the North West and South West Regions.
Cameroon's Minister of Communication Rene Emmanuel Sadi however, in an outing has indicated that upcoming elections in the country scheduled for February 9 next year will go ahead. To him, the government has no plans of postponing the elections to another date.
Should the SDF Party move forward with this decision to boycott the elections, they will be doing a double U-turn after indicated that they will participate in the elections when they had first decided to boycott it.
There have been growing calls for most and all the opposition parties to boycott the upcoming elections as a solution is yet to be gotten for the crisis in the Anglophone regions, and the issue with Boko Haram in the Far North of the country.
Earlier, one of the upcoming and vibrant opposition parties, the Cameroon Renaissance Party (MRC) of Professor Maurice Kamto indicated that his party will sit out the elections. Maurice Kamto cited the difficulties faced in the compilation of documents, the non-revision of the Electoral Code, as well as the refusal to stop the crisis in the English-speaking regions of Cameroon as the reasons why the party will not be participating in the upcoming elections.