Cameroon: NCHRF accuses Soldiers, Separatists,of Rights Violations in Anglophone Regions
By Boris Esono Nwenfor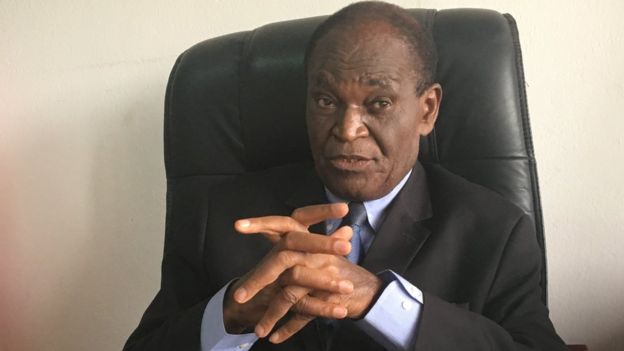 The National Commission of Human Rights and Freedoms, NCHRF has in a recent report published on human rights situation prevailing in the North West and South West Regions of Cameroon accused security personnel and separatist fighters of human rights abuse.
The two hundred and thirty-five page report made public by Dr. Chemuta Divine Banda, Chairman of the Commission, focused on violence in the English-speaking regions, violence against women, business and human rights, poor detention conditions, and election as well as other issues including the closure of schools in some areas, judicial delays, and non-enforcement of court decisions.
The report revealed that in 2018, 193 civilians were killed in the North West and South West Regions with 114 of the killings attributed to separatist groups, 69 to the defense and security forces, and 10 on unknown persons. It adds that 50 security personnel were killed as a result of separatist attack while two gendarmes were killed by their colleagues.
In Bali, North West Region of Cameroon, the report indicated that due to persistent fighting and in addition to the 52 deaths, 50 unidentified military and separatist fighters were killed while some 194 suspected separatist fighters were killed due to clashes with security forces.
The report also noted the burning down of markets, public buildings, village communities, kidnapping of members of the educational community, lawyers, and administrative, traditional, political, and religious authorities.
Dr. Chemuta has blamed the continuous human rights violations of the continuous use of violence which to him has led to the emergence of new groups of armed persons aside the initial ones.
To him, the confusion on both sides has brought about suspicion where people are killed mercilessly. He said, "Even our security and defense forces would look at the population in the village as supporting the Amba boys and when they want to sometimes attack it is indiscriminate — they just attack and kill without making sure that they identify the people who are committing the offense and deal only with them…the same thing will be with the Amba boys who will suspect some villagers of cooperating with the security forces committing atrocities on them."
He added that because of the vast scope of human rights and other difficulties faced as a result of limited resources, and threats in some areas, the commission was unable to document and denounce certain abuses recorded adding that for such lapses to be curbed, the collective effort of all is required.
Dr. Chemuta noted that the only solution to the problems affecting the country is an effective decentralization (the commission noted over centralization of power in Yaounde where the regions do not have the right to decide on what obtains in the region) that will curb the rate of bad governance which has further compounded the problems in the country.