Cameroon: CHRDA's Empowerment Centre Launched, to go Operational in January 2020
By Boris Esono Nwenfor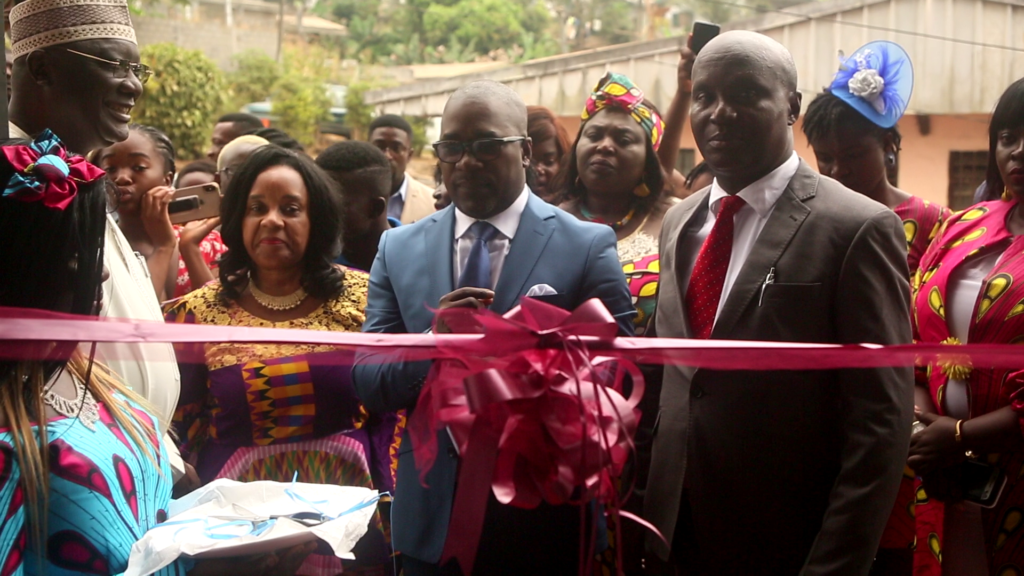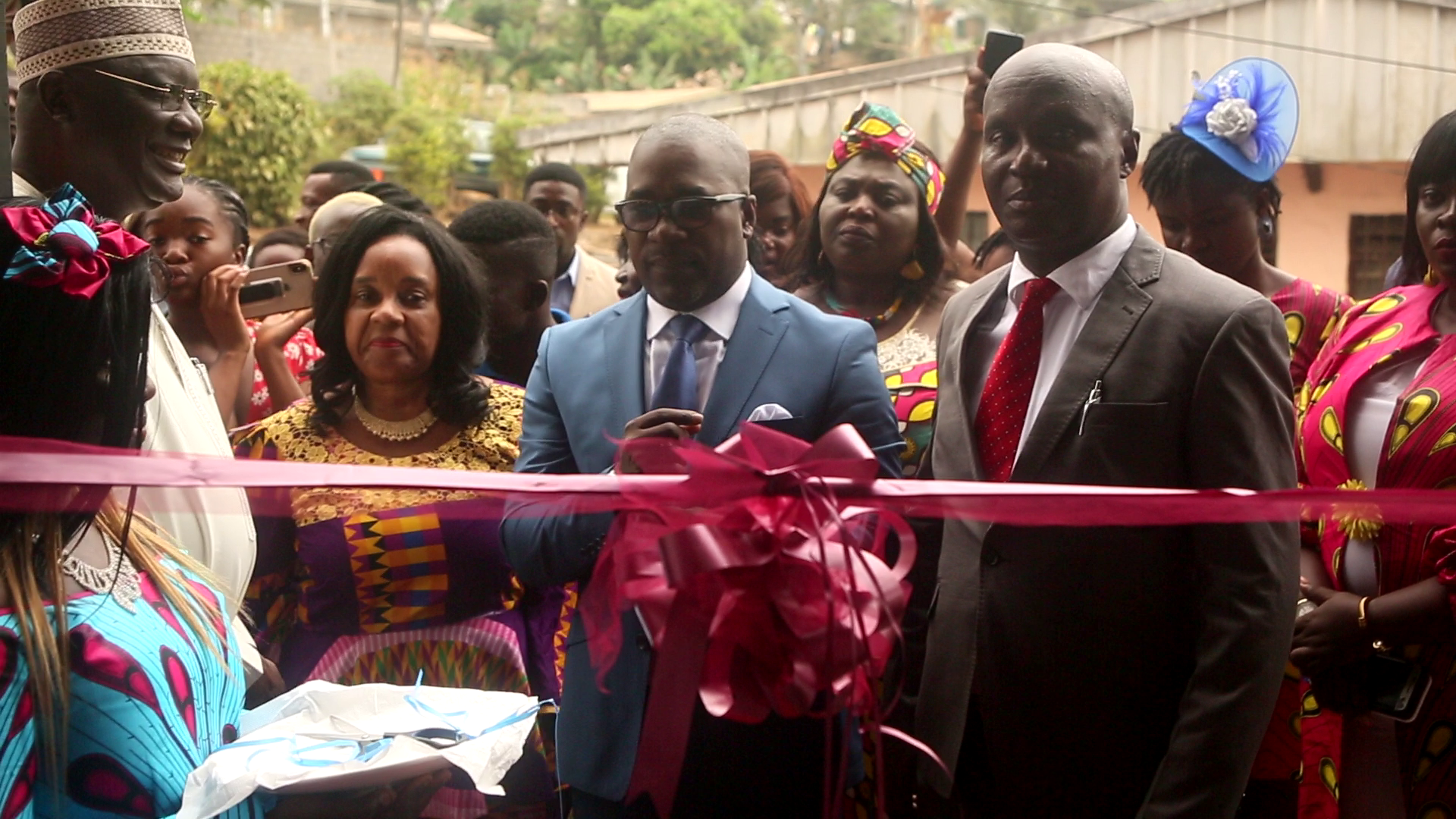 As results of the current sociopolitical crisis in the North West and South West Region, thousands of people have been displaced either internally displaced or are refugees in neighboring Nigeria and other areas. Many have lost their source of livelihoods as their homes have been burnt, breadwinners of families killed and other atrocities committed.
To support Internally Displaced Persons, IDPs to regain their source of livelihood, the Center for Human Rights and Democracy in Africa, CHRDA and its partners has launched its Empowerment Center on December 18, 2019, with it set to go operational in January 2020.
The Center will begin training IDPs on tailoring with the vision to extend training to other skills like computer designing, farming, and handicraft.
Violet Fokum, Executive Director of CHRDA noted that Internally Displaced Persons need support as most of them have been displaced from their homes. "This center has been put in place to assist women and girls build their capacity," She said.
"Putting economic resources in girl's hands increases economic reduces poverty in the society" "This center will help in reducing poverty and other Development goals putting in place by the United Nations," She added
Barrister Felix Nkongho Agbor Balla, President of CHRDA noted that the Center will pay the transportation of the IDPs during the first year of the training which begins in January. "The crisis has divided us more than bringing us together. We have to open a workshop for them (IDPs) to help boost their Morales, and thought how to live together."
He added that the training will not only involve tailoring and computer maintenance but the displaced persons will equally be trained on peace building and peacekeeping. "This is not just a Centre but a school to teach the IDPs which will help them be able to contribute to society." "These IDPs are coming from the South West and North West Regions, and we will ensure that all the Divisions are represented in the Center."
"After the training we hope to retain some women at the Center to train others, and to ensure that those who have left here we will ensure that we monitor them for at least a year." "… I am very optimistic that the Center will grow and why not have other Centers in Bamenda, Limbe, and Kumba so, it should not just be Buea…."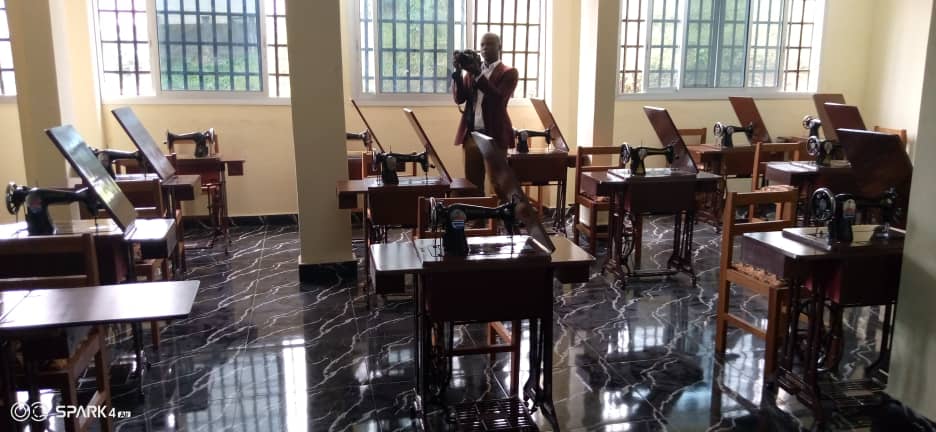 He added, "CHRDA is looking at having an Institute of Peace, Conflict, and Human Rights — domains not common in most Universities though some few have just started." "We are equally looking at doing Birth certificates for those who do not have it. In Mile 16, for example, some 80 requests for Birth Certificates were made especially for children who are involved in the GCE."
43 sewing machines have been made at the disposal of these displaced persons. At the moment, the Center will receive some thirty displaced persons who will begin training in January with the hope of increasing the number to sixty displaced persons — a group comes in the morning while the others in the afternoon.
Various speakers called on the IDPs to make adequate use of the equipment that has been put at their disposal. The hope is that such training will boost the morale of the displaced persons which will help them to contribute to the development of the nation.
During the inauguration, CHRDA's goodwill Ambassador was presented for his support to the foundation. Ibrahim Mohammed Bashir, Consulate General of Nigeria to the North West and South West Region was officially made a goodwill Ambassador to the Center, a role that is not limited just when he is the country, but equally outside.
"People think when they are giving position they turn to look down on others. When you cannot handle a position you just have to relinquish the position. I want to assure you that this authority that has been bestowed on me I will live up to it and more," His Excellency Ibrahim Mohammed Bashir noted.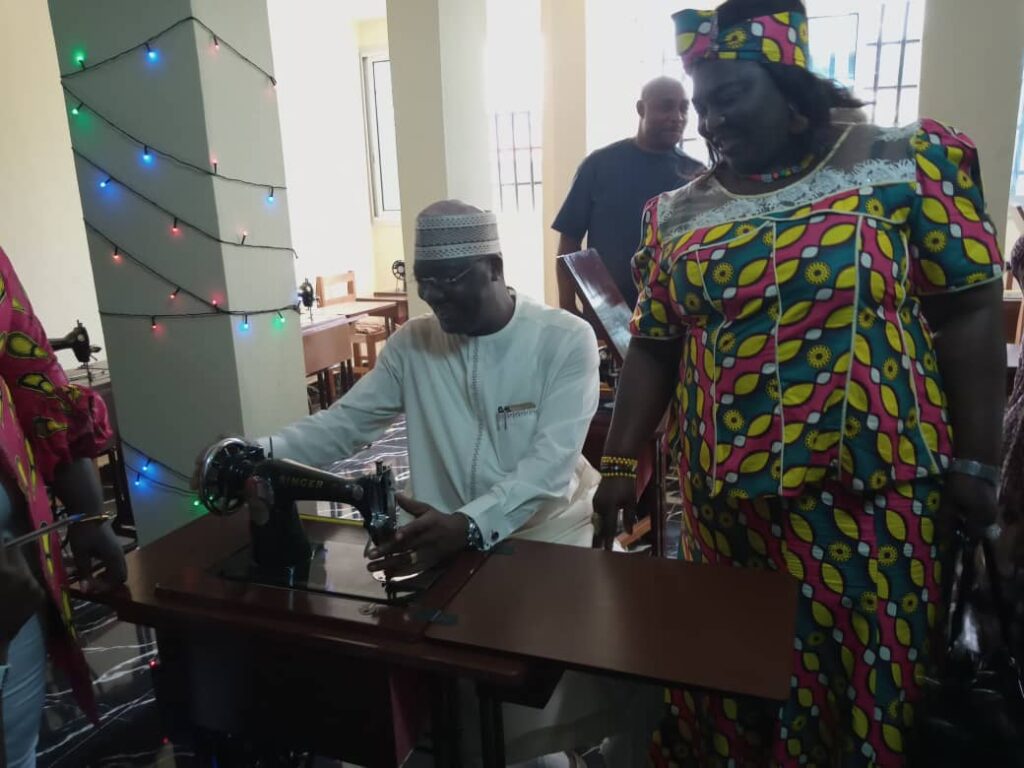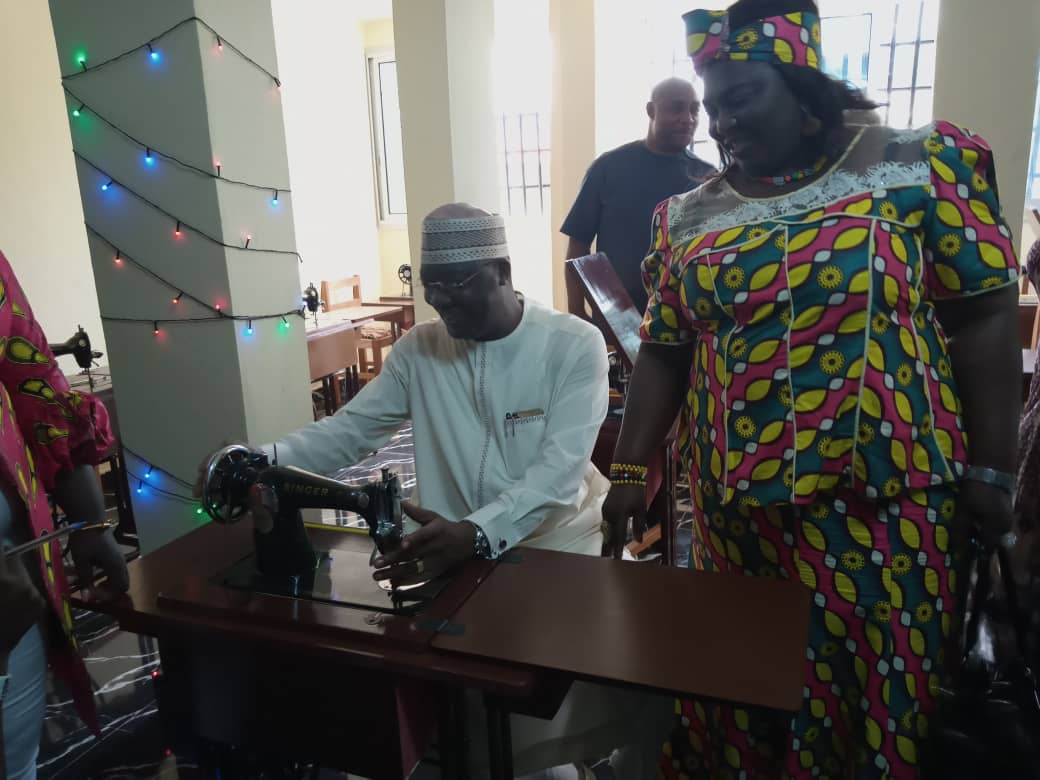 "I know what it takes to be an internally displaced person even it is for a day. People in my home town have been displaced with the attacks from Boko Haram. If I see someone who needs help I will always be there, most especially those who have been displaced from the comfort of their homes no matter how small."