Belgian court convicts Rwandan Fabien Neretse of genocide, war crimes
By Jean d'Amour Mugabo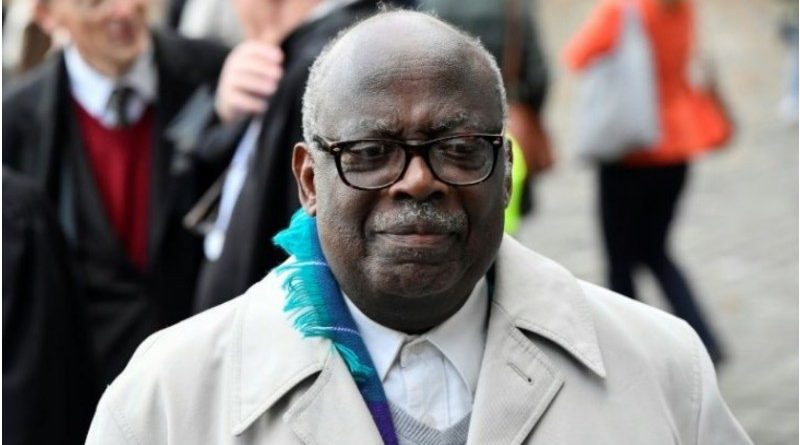 Brussels Court d'Assises in Belgium has convicted a Rwanda national Fabien Neretse of genocide, war crimes and murder in Kigali city and Mataba in the Northern Rwanda.
Neretse, 71, was charged with several counts including genocide, complicity in genocide, incitement to commit genocide and crimes against humanity. He committed all the crimes in the Genocide against the Tutsi in 1994 before fleeing from Rwanda.
The court verdict announced on Thursday night in Brussels made Neretse the first Rwandan national to be convicted of genocide by Belgian courts. The Brussels Assize Court is expected to announce the sentence against Neretse by today.
The accused was found guilty of role in the murder of 9 persons murdered in Kigali on April 9, 1994 including Isaïe Bucyana, his Belgian wife Claire Beckers and their daughter Katia Bucyana. Others are Colette Sisi, Lily Umubyeyi, Grace Tangimpundu, Jean de Dieu Sambili, Julienne Mukayumba and Inès Gakwaya.
In his native place of Mataba in the former Ruhengeri Prefecture, currently in Gakenke District, Neretse played role in the murder of Joseph Mpendwanzi on June 19, 1994 and of Anastase Nzamwita who was his former workmate at GBK and OCIR Café
He is also guilty of attempted murder of other people including Bucyana's nephews Régine Bategure and Emmanuel Nkaka, and Marie-Antoinette Umurungi.
However, the jury acquitted him of the murder of Ildephonse Ngarambe and Sixbert Rutonesha who were mentioned by the Federal Magistrate, Arnaud d'Oultremont, in his indictment.
Defence lawyer Jean Jacques criticised the jury for not considering the defence points in the verdict.
"It is a decision on crimes charged on our client that has been decided by 12 jury members. They did great job in reviewing the testimonies of many witnesses heard in the last six weeks but we don't see the case the same way. We have our proofs we presented to the court but they have not considered our points in their explanation on this verdict," he said.
Neretse has always said in the court that he is an innocent man who loved the Tutsi people, the position he emphasized at the conclusion of the hearings early this week, saying that he is and will always be innocent.
Arrest, trial proceedings
Rwandan prosecution indicted Fabien Neretse on six counts including genocide and criminal conspiracy on August 8, 2007 and the arrest warrant was addressed to France requesting for Neretse extradition.
On the complaint of Belgian Martine Beckers, sister of Claire Beckers who was murdered with her Rwanda husband Bucyana and daughter Katia in Kigali in 1994, Judge Jean Coumans issued a separate European arrest warrant against Fabien for the death of Claire Beckers and her family on June 24, 2011.
The French authorities arrested Neretse on June 29, 2011 and handed him over two months later to Belgium where the criminal investigations were at a more advanced stage. He was remanded in custody and subsequently released.
Martine Beckers kept pushing for justice and Neretse was summoned to appear before the Belgian Council Chamber on June 29, 2017 and the Federal Prosecutor asked for the correctionalization of Neretse case with cases of other two Rwandan men Ernest Gakwaya and Emmanuel Nkunduwimye who are also accused of genocide. The correctionalization of cases was rejected on October 20, 2017, setting Fabien Neretse on a separate trial.
Neretse trial opened on November 4, 2019 and the hearings took six weeks during which over 100 witnesses testified and more testimonies of the people who died after testifying during the 2011 investigations were read in the court.
In the morning hours of this Friday, the prosecution has asked for the 30-year jail sentence for Neretse but the defence asks for 15-year sentence, citing the reasons that their client has not tried to escape the justice yet he has been free during the trial.