ARIPO hosts sub-regional IP conference on geographical indicators in Zimbabwe
By Wallace Mawire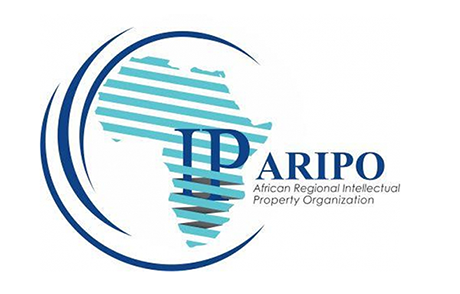 A two-day subregional IP conference on geographical indicators has opened today at the African Regional Intellectual Property Organization (ARIPO) headquarters in Harare, Zimbabwe.
The Sub-Regional IP Conference on Geographical Indication is jointly organized by the World Intellectual Property Organization (WIPO) and the African Regional Intellectual Property Organization (ARIPO) to coincide with the Master's in Intellectual Property (MIP), which takes place at the ARIPO Headquarters in December each year. Since 2014, the objective of these IP conferences has been to provide a platform for MIP students and participants from ARIPO Member States to be exposed to emerging issues in Intellectual Property and existing opportunities in the strategic use of the IP system. The 2019 IP Conference will take place under the theme "Geographical Indications in Africa: Territorial Development, Economic Integration and International Trade".
Geographical Indications (GIs) are used to identify products as originating in the territory of a country, region or locality where a given quality, reputation or other characteristic of the products is essentially attributable to that geographical origin. Similar to trade names and trademarks, GIs are designed to enable consumers to distinguish between products, but more importantly, they enable producers to protect the reputation of those products developed around specific characteristics and often over many years and thanks to great effort. In addition, GIs are considered as a mean to strengthen the potential of products' places of origin to attract investors, consumers and tourists as well as to guarantee them local quality products and services specifically linked to local resources.
It is reported that the Member States of the African Regional Intellectual Property Organization (ARIPO) are replete with traditional agricultural and craft products whose quality and origin can be usefully promoted through GIs and other collective quality schemes, thereby contributing to the development of local and rural communities. In a bid to support such efforts, in 2017, the African Union adopted the Continental Strategy for the Development of Geographical Indications in Africa. ARIPO is a key actor of its implementation.
The sub-Regional IP Conference is meant to be part of that continental and regional process. It is intended to be an important step to raise the awareness of policymakers responsible for GIs and students of the need to be empowered with national, regional and international instruments to protect and promote origin products, but also to consider the development and effective implementation of national and regional projects and policies on GIs.
The overall aim of the 2019 IP Conference is to provide a platform for the participants to understand the importance of the strategic use of GIs for socio-economic development and wealth creation in Africa, while deepening their understanding of the IP rights available to protect brands for origin products (geographical indications and trademarks) as well as the exceptions and limitations to that protection (in particular generic terms and prior trademarks).
The specific objectives of the sub-Regional IP Conference are to obtain updated information on current systems of protection of GIs in Africa at national, regional and continental levels, to learn about recent developments in the field of GIs at WIPO and at the international level, to discuss with international experts specific experience and issues related to the development and implementation of GIs with a focus on key factors for a successful GIs and their effects on local development; the role of producers' associations and the establishment of control and certification schemes bring together institutional representatives from ARIPO and its member States who are responsible for GI protection in their countries or are interested in instituting such procedures, as well as students from ARIPO member States interesting in studying more about the development and implementation of GI schemes in Africa,to serve as a place to share and build knowledge on the issues, benefits and challenges related to the recognition, protection and promotion of GIs.