Anti-French sentiments are a revolt against dubious French Policies In Africa -Ivorian Presidential Hopeful Mamadou Koulibaly to Emmanuel Macron
By Amos Fofung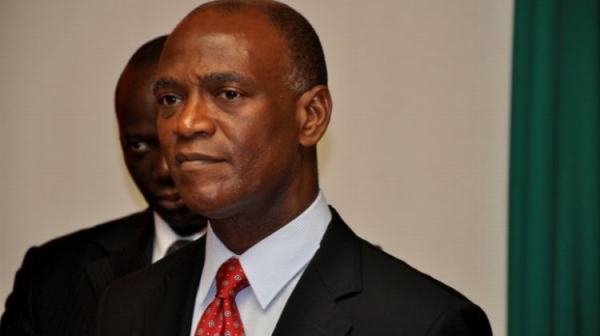 Ivorian politician, economist and educationist Mamadou Koulibaly has urged French President, Emmanuel Macron to liberate Africa, especially francophone Africa, from the claws of France, and to stop meandering in the socio-political affairs of its former colonies.
In a video making rounds on social media, the founder of Liberté et Démocratie pour la République (LIDER) political party, roughly translated; Liberty and Democracy for the Republic warns that the new generation of Africans wants the freedom to make their own choices with leaders answerable to them and not to France .
In his outburst, the former speaker of Ivory Coast Parliament who was responding to Macron's message wherein the latter called on those preaching anti-French sentiments in Francophone Africa to shut-up said there exist no such sentiments.
"Mr. Macron, there are no anti-French sentiments here…here in Africa we have nothing against the French, they are here in their numbers, they create jobs, open up enterprises, pay taxes; we in turn work for them and with them and some of them to work for us. We are friends, we marry among ourselves and we live together here (Africa) as in France. So, there is no sentiment against France or French citizens," Koulibaly says.
"What you regard as anti-French sentiments, in reality, is a revolt, a denial of France's intervention on our economy and on our population," he clarified.
He was categorical in accusing Macron for siding with African presidents to the detriment of the population
Frowning at France's dominating nature which transcends to the basic facets of life in most African states, from the naming of streets to high-states matters, the opposition politician who is seeking to capture Ivory Coast presidency come 2020 , said no matter how much instructions and orders Macron gives to African leaders, the revolts against France will continue.
Schooling Emmanuel macron on the history of slave trade and how his ancestors' decisions robbed Africa of its youths, Mamadou Koulibaly said the spirit of liberty was well engraved in the minds of Africans, as just as France ancestors fought for their freedom and loyalty, so too will Africa.
Known for his strong views against French policies which stifled democracy and development in Africa, Mamadou Koulibaly may equally have been wounded with the expulsion of a lot time political associate of his Nathalie Yamb. While the Ivorian government has remained coy about the issue, there is strong believe that the expulsion of Nathalie was because of her acerbic critique of French policy in Africa.
"France continues to regard the African continent as its property," Nathalie said at the recent Russia-Africa summit in Sochi .