Africa Needs Servant -Leaders- Ugandan Opposition figure Bobi Wine
By Ajong Mbapndah L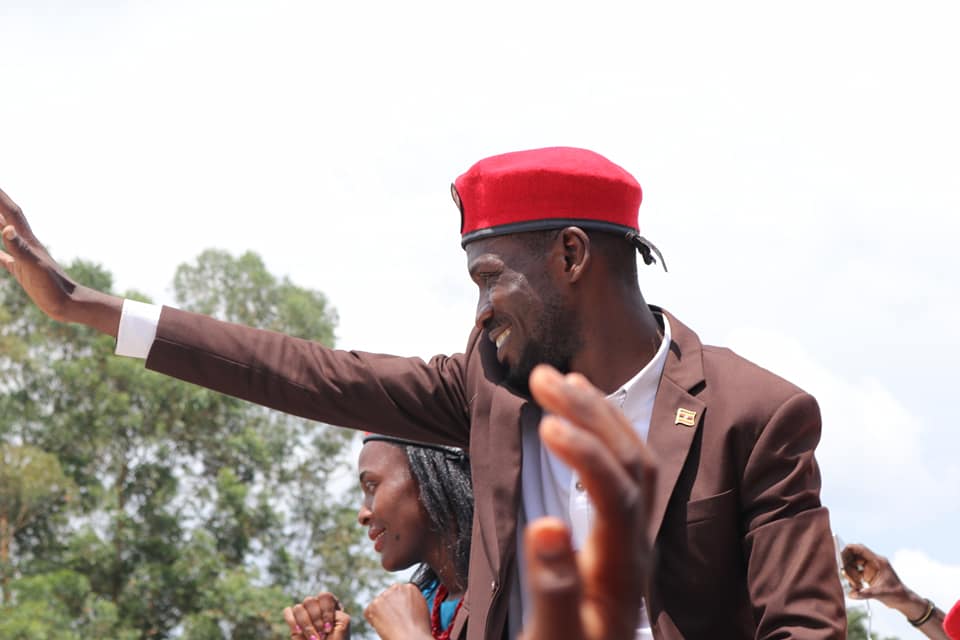 Boston, Washington,DC, New York, Canada and others, it was a super hectic schedule for Robert Kyagulanyi Ssentamu better known as Bobi Wine on his recent North American Tour.
Town Hall Forums with his Ugandan compatriots were full to capacity, prestigious institutions and prestigious Institutions and media organs are increasingly opening their doors to the 37 old musician turned politician.
Serving as Member of Parliament for the Kyaddondo East constituency in the Wakiso District, of Uganda's Central Region, the political stock of Bobi Wine has sowed to the point where his eyes are firmly set on unseating and replacing President Yoweri Museveni. In power since 1986, Museveni, aged in 75, has dominated Ugandan politics and literally controls everything, but it is time for him to go, says Bobi Wine.
Interviewed in a car in between his hectic schedule on the Washington, DC, lap of his recent North American Tour, Bobi says he considers himself more of a revolutionary than a politician.
"I am representing an idea, a revolutionary movement called People Power which believes in returning power back to the people," he says.
On what makes him think he is the one to unseat President Museveni, when so many others have tried and failed, Bobi says it is not about him as an individual but rather the movement he leads. Museveni has never faced the kind of threat he sees
"Bobi Wine is leading a mass of Ugandans, and we as Ugandans are going to get Museveni out of power, and not me," he says.
Charting a new path forward for the continent requires servant-leaders Bobi said as he fielded questions on some key developments that defined the year in Africa from Ethiopia to Cameroon, Guinea, South Africa, and more.
You just spoke to a group of Ugandan compatriots and reiterated that you will be running for the 2021 elections. Under what platform will you be running, and what political program will you be presenting to your compatriots?
Bobi Wine: I am running on behalf of the people of Uganda, all the marginalized people of Uganda. I am not representing any political party, but I am representing an idea, a revolutionary movement called People Power which believes in returning power back to the people. Our program is a huge one but I could only name about five programs we are focusing on amongst them is the return of the rule of law and respect for human rights, changing our educational system, revamping our healthcare system which is sick, revisiting our land policies, and making sure our people are re-empowered to re-embark on agriculture — it is the backbone of the country, and Uganda is the food basket of the region. Finally, we want to have our nation living together as we are in a country deeply divided along ethnicity, along class, and all the vices. We hope to heal our nation, and that is what we are focusing on doing, at least as soon as we get into power.
What pushed you into politics, considering that you were a household name in music and doing relatively well?
Bobi Wine: I am not in politics. Whereas it is reality, because when I was not in what you want to call politics, I was paying taxes, and I was oppressed. The local businesses are oppressed, the local woman who sells charcoal is oppressed and for her to stand, and defend her rights and stand, and represent her people, I do not call that politics. The level that it is, is responsibility, activism, it is everybody's social responsibility. So, I look at myself as a revolutionary and not as a politician.
Barring last minute changes, you will be running against President Museveni. Others have tried to get him out of power without success, so what makes Bobby Wine think that he is that person who can get him out of power?
Bobi Wine: First of all, I am not him, I am Bobi Wine. Secondly it is not Bobi Wine that is going to get Museveni out of power. Bobi Wine is leading a mass of Ugandans, and we as Ugandans are going to get Museveni out of power, and not me. Of course many have tried unsuccessfully and it offers very valuable lessons. It is a person that has failed that knows how to fail. And if you know how to fail you can avoid it. Museveni has never faced a threat like when he faces us — we are young people and constitute more than 85% of the population.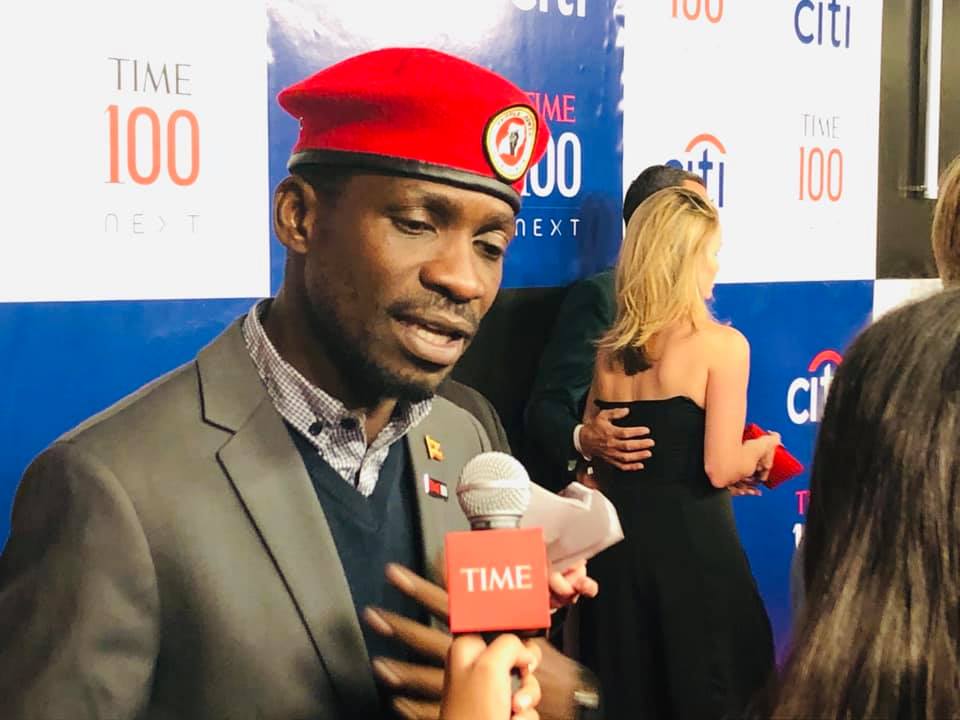 You have been a member of parliament since 2017, what has the experience been like, and what are some of the changes you have brought to your constituency, and the country?
Bobi Wine: It has been a horrible experience in parliament. It has been brutalization, there has been violence. As we speak now, I am a member of parliament who cannot have a gathering in my constituency. As we speak now I am a musician who cannot perform in my country, so that is what it has been. One thing we can say is that we have succeeded in exposing the regime for what it is. We have left it naked for everybody to see and now our next step is an attack on the regime — to crush it once and for all.
In Africa, age is supposed to go with wisdom. You are in your late 30s, and President Museveni is officially in his late 70s is age a liability or an asset when it comes to getting power?
Bobi Wine: Looking at things, our history, age is proving to be a liability. Age will be a resource if it is dignified. Museveni's age is a sign of indignity because he was once a revolutionary in his younger ages, but the older he gets the worse he becomes. So in the case of Museveni, age has been disgraced. If I were his age mate, I would be really mad at him for disrespecting our age.
On this current tour you were in Massachusetts, Maryland, you have met people in DC, you were in Canada, what is it that your compatriots in the Diaspora are telling you?
Bobi Wine: All Ugandans from different locations have different roles, and I have had different contributions. For example, the Ugandans here in DC have done a great job pushing back against the regime, pushing back against sanctions. Ugandans in Canada and others are pushing their leaders to speak out, and hold the regime accountable. They have been able to do fundraising, support events and activities back home. So, the Diaspora has different roles, and they are playing it very well.
What do you think of the Africa Continental Free Trade Agreement?
Bobi Wine: I think it is a good thing and Africans should be united by their values, sports, and most importantly by trade.
In Ethiopia there is a Prime Minister almost the same age as you –PM Abby, and he recently won the Nobel Peace Prize, what is your take on his leadership?
Bobi Wine: That is more evidence that young people can be great leaders, especially young people by the verge of their age and are reminded that they are going to still be there either to benefit from the good works that they have done, or to pay for the evil deeds that they do. Prime Minister Abiy is an inspiration, and every African leader will want to achieve what he has achieved. He inspires me personally.
In West Africa there is a talk of a common currency — the Echo, what do you think about it and should Africa be doing more to move towards a common currency or a unified monetary policy of its own?
Bobi Wine: Africa should have united one hundred years ago. Seeing that some countries are moving towards a common currency is very motivating. For nations to reach a level of sharing currencies means they share values such as democracy, respect for human rights. So, it is very encouraging, and I wish the East African community had gotten to that level, but I know by the grace of God we will get there.
What is your opinion about the situation in Guinea where there is a protest, and counter protest with the President trying to change the constitution to get a third term?
Bobi Wine: President Museveni of Uganda said four years ago, and I agree with him that the problem of Africa and its leaders is that they want to overstay in power. It is shameful that a leader that has led for two terms will want to change the constitution so, he can stay forever. That is dictatorship that must be resisted and shame on those people that are being paid, or manipulated to support a dictatorship, or a life Presidency as if Guinea does not have other leaders or it is a barren state. It is wrong, I disagree with it and I condemn it in the strongest terms possible because that is how it begins.
On the political crisis in Cameroon, what does Bobby Wine think of the silence of African leaders and the African Union in the face of what many considers being one of the biggest humanitarian disasters in the continent today?
Bobi Wine: Shame on the African leaders for keeping quiet about the crisis in Cameroon. Injustice anywhere is a threat to justice everywhere. Cameroonians are our brothers and sisters, and we need to stand behind them.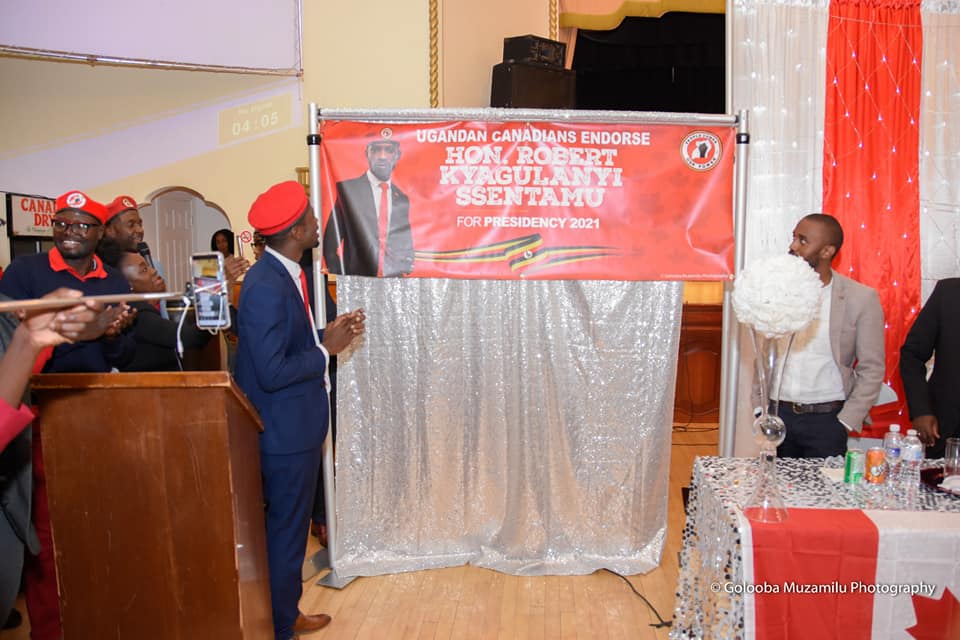 Last question on South Africa, in the course of the year we notice a resurgence of xenophobia. What came to your mind when you saw all these images and do you think leaders in that country are doing enough to address it?
Bobi Wine: It is ignorance by the people, and the leaders. I must remind those brothers and sisters in South Africa that the whole of Africa stood with them when they were being oppressed and during the unfortunate period of apartheid. It is very ignorant of them to mistreat fellow Africans. No African is a foreigner on the African continent and in the same spirit, I want to condemn the dissatisfying effort of their leaders because people are a reflection of their leadership. If the leaders wanted to protect Africans that are living in South Africa, they would have done it. They still can do it, and they should do it because Africa is our home.
On your projections and wishes for 2020, what will Bobi Wine want to see in Uganda and Africa?
Bobi Wine: I want to see in Uganda a leadership that is accountable to the people and you can be sure that we will achieve it. What I want to see in Africa is servant- leadership , – leaders that are serving in the interest of the people. I must remind all African leaders that the Americans, Europeans and all those who came to their continent, they were not planning Africa for their individual gains, but for their people. All the Gold that was stolen in Africa developed countries and not individual wealth. That should be the communication to our fellow Africans. Our continent is rich but poor because we have greedy leaders that do not think beyond their stomach.
*Published in December issue of Pan African Visions Magazine