Afreximbank President Named Among Africa's 100 Most Influential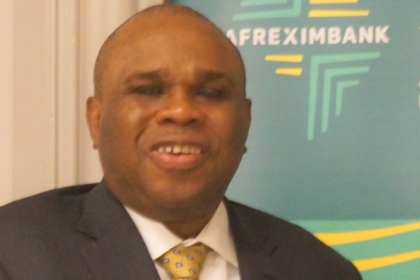 Prof. Benedict Oramah, President of the African Export-Import Bank (Afreximbank) has been named among the 100 most influential Africans.
The list of the 100 most influential Africans, published by New African magazine, credits the President with playing "a leading role in driving Africa's integration by overseeing the delivery of new game changing programmes and facilities to finance, promote and expand intra- and extra-African trade and develop Africa's sectors, infrastructure, diversification, trade finance and economies".
The article referenced Afreximbank's announcement of the "allocation of $1 billion as an adjustment facility to help countries adapt to any negative impact that may result during the implementation phase of the AfCFTA".
It also noted the launch of the Pan-African Payment and Settlement System, the first continentwide payment system focused on addressing the settlement challenges and market imbalances that have hampered intra-African trade.
"Oramah has also been the driving force in the creation and delivery of the Intra-African Trade Fair, which resulted in $32 billion of trade and investment deals being concluded at its 2018 event in Cairo, and is targeting $40 billion at Kigali in 2020," continued New African.
President Oramah had also been a driving force in developing emerging partnerships to increase African trade and investment links with the BRIC economies, including Russia, where the Bank held its 2019 Annual General Meetings, added the magazine.
Other names on the list include Ethiopian President Abiy Ahmed; Industrialist Aliko Dangote; African Development Bank President Dr. Akinwumi Adesina; United Nations Under-Secretary General Amina Mohammed; Econet Founder Strive Masiyiwa; movie star Lupita Nyongo; Comedian Trevor Noah; Afropop star Burna Boy; and President Mahamadou Issoufou of Niger.