Zimbabwe's civil society organizations urge govt to join the extractive industries transparency initiative community to curb illicit financial flows
By Wallace Mawire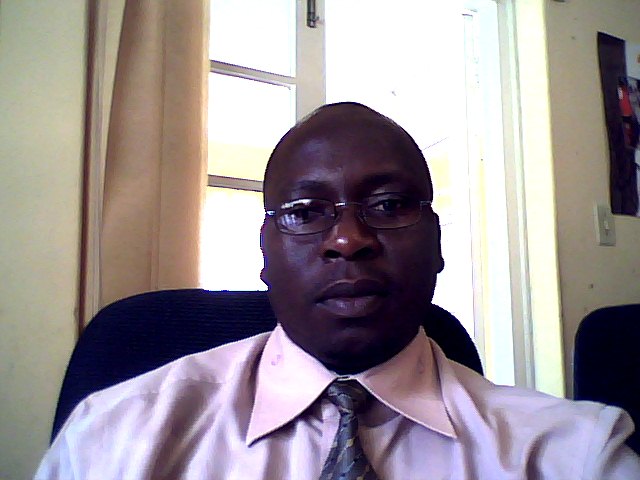 Civil society organizations in Zimbabwe are piling pressure on the government of Zimbabwe to increase its political will and moving with global standards to join the Extractive Industries Transparency Initiative (EITI) if the country is to safeguard its resources.
EITI was launched by the United Kingdom government in September 2002 at the World Summit on Sustainable Development in Johannesburg, South Africa. It was formed as a multi-stakeholder initiative which included governments, private companies, industry bodies, international institutions, investors and NGOs.
The initial objective was focused on increasing transparency of payments and revenues in the extractive sector in countries heavily dependent on its natural resource, with the outcome of curbing corruption. EITI requires disclosure of information along the extractive value chain starting from awarding of extractive rights, to payments made to government and the benefits to the public.
Organizations which have been on the forefront of advocating and campaigning for the country to join and benefit from the EITI principles include the Zimbabwe Environmental Law Organization (ZELA) and the Institute for Sustainability Africa (INSAF).
Recently INSAF, with support from OXFAM-Zimbabwe was commissioned to do a paper on the business case for joining EITI by Zimbabwe. INSAF has made public its findings.
INSAF is an independent multi-disciplinary think-tank and research institute founded in Zimbabwe.
According to Rodney Ndamba, Executive Director of INSAF, African countries are slowly appreciating the essence of the EITI and its benefits along the extractive value chain to the general public.
He says that the EITI is becoming the most widely used instrument for transparency in managing natural resources.
"However, illicit financial flows in the natural resources sector in Africa remain the biggest threat to domestic resource mobilization to finance sustainable economic development," Ndamba said.
Ndamba says that the mining sector continues to be a crucial pillar for fiscal revenue with greater potential to accelerate economic growth in Zimbabwe.
He said that the ministry of Finance and Economic Development in Zimbabwe made an announcement to join EITI during the presentation of the 2019 national budget.
"While the intention to join EITI is a positive step, the business case for Zimbabwe needs to be appreciated. The government of Zimbabwe over the years has been hesitant to adopt and implement EITI. However, the global call for transparency and accountability in the extractive sector has continued to increase," Ndamba said.
The paper done by INSAF provides an independent perspective on the business case for Zimbabwe joining the EITI with the goal to motivate adequate preparations for its successful adoption and implementation. The paper analyses provisions for EITI standards 2019, experiences of other African countries, private sector perspective, prior initiatives and publications to develop a business case for joining EITI by Zimbabwe. It also identified potential challenges and provided recommendations.
The analysis also provided potential positive benefits which could be realized by government, private extractive companies, communities and civil society in Zimbabwe.
"However, there are potential challenges to be overcome which include legislative hurdles, technical capacity hurdles, political will by government to implement EITI provisions, financial resources and commitment to fulfill ongoing EITI standard requirements once adopted," Ndamba said.
He also said that prior efforts have been made to implement a domestic version of EITI in Zimbabwe in the form of the Zimbabwe Mining Revenue Transparency Initiative (ZMRTI) during the Government of National Unity (GNU) during the period 2009-2013.
According to Ndamba, EITI initiatives are being implemented at a time when more than 3,5 billion people in resource rich countries live below average growth, combined with high levels of poverty and corruption.
He says that the intention to join EITI is a positive step, leading to accountability and sustainable management of natural resources. He however, says that the extractive sector in Zimbabwe has been characterized by scandals, corruption, human rights issues, and a lack of transparency and accountability.
As for the scenario in Zimbabwe, according to INSAF, the Mines and Minerals Act does not explicitly provide for public disclosure of mining contracts, resulting in paucity of information on existing mining contracts, there is ongoing confrontation between Civil Society Organizations (CSOs) and mining companies on transparency and accountability.
It is also reported that there has been very little evidence to demonstrate how local communities and citizens have benefited through infrastructure development and service delivery from corporate social responsibility initiatives.
It is also reported that recently, the government of Zimbabwe has been involved in mega mining deals for platinum, diamonds, lithium, chrome and oil exploration.
"There has been little disclosure of details on the contracting processes and the contracts themselves. The absence of a national legislative framework for contract transparency has created loopholes in the sector and public perception of resource plundering and corruption. Zimbabwe continues to miss opportunities for economic turnaround and growth from its rich alluvial minerals such as diamonds," Ndamba said.
According to Ndamba, other natural resource rich African countries that have participated right from the beginning in the EITI process include Democratic Republic of Congo (DRC), Equatorial Guinea, Ghana, Mozambique, Nigeria and Sierra Leone.
Countries implementing EITI publish reports disclosing revenue received by their governments while companies disclose what they have paid in taxes and royalties to government which should be reconciled by an independent reconciler, chosen by a Multi-Stakeholder Group (MSG).
The EITI Standard requires disclosure of information on exploration and production activities, licenses and contracts, beneficial owners, company payments and government revenues and revenue use.
According to INSAF, in Zimbabwe, there is need to attract investors and fresh investment. The organization says that government revenue from the natural resources sector has been slowing down due to temporary or premature mine closures and lack of new investors.
It is reported that the sector has been marred by negative characteristics and poor reputation which requires government to consider international best practices such as EITI.
It is also added that the Zimbabwe government has been under pressure from communities to explain the mismatch between mineral output and local community development.
INSAF says that the government of Zimbabwe has been accused of not being transparent and joining EITI provides a strong opportunity for designing a systematic approach to the natural resources sector in Zimbabwe.
Ndamba added that private sector extractive companies in Zimbabwe have a critical role in EITI implementation.
He said that EITI standards provide specific requirements for companies which includes disclosure of contract details, beneficial ownership, and payments to government.
He said that the private sector in Zimbabwe is governed by the Companies Act (24:03) (passed in 1951) and the Private Business Corporations Act (24:11).
These two Acts are currently being reformed and consolidated under the 'Companies and Other Businesses Entities Bill (2018)'.
"However, the disclosure requirements in the Bill are general and not sector specific guidance. There is great scope to ensure some of the legislation governing private mining companies include EITI related disclosures," he said.
Benefits of joining EITI outlined by INSAF include improved domestic resource mobilization. INSAF says that by accessing published data, government and civil society can assess whether the amount of taxes paid by mining companies are accurate.
It is also reported that they will be improved intergovernmental coordination and collaboration. The EITI process is expected to provide a systematic way to assess existing systems amongst various agencies and better organize sharing between agencies, helping to streamline coordination and creating relationships of trust amongst government entities.
EITI is also expected to help build trust between government and the public through access to information on natural resources revenues and reconciliation. This is expected to help the public appreciate resource mobilization and utilization through having access to contract details and revenue.
It is also expected to help fight corruption and illicit trades. It is reported that they would be enhanced transparency and accountability through making data publicly available which is a strong tool for fighting corruption, according to INSAF.
Other benefits include improved government systems. INSAF says that going through the process of EITI implementation with the support of EITI secretariat provides an opportunity for identifying gaps and loopholes that may exist in the extractives sector governance system.
"EITI processes if implemented by government genuinely, could result in global acceptance of Zimbabwe as a transparent party in the case of wanting to access capital for economic development," Ndamba said.
For private sector extractive companies benefits include improved corporate disclosures.
INSAF says that extractive companies can improve their disclosures and accounting systems to address EITI information requirements building trust with the public as well.
The companies can also create credible business operating environments. INSAF adds that a strong business operating environment anchored by transparency has potential to lower costs associated with inefficiencies from corruption, which improves the ease of doing business.
For communities, benefits identified include empowerment through access to data .It is reported that transparency will allow communities to have an opportunity to request fair distribution of wealth from natural resources and holding government to account for collecting and transferring revenues.
It is reported that community reports of corruption related to the management of Extractive Industries revenues, contracts, or other EITI data could be provided to MSG members to bring to the meeting, or to bring to the correct government institution.
For civil society organizations, benefits include participation in natural resource governance. It is reported that transparency will enhance the CSOs' advocacy work as they will speak from a more informed position.
It is added that they will be improved dialogue and relationship with government .
Participation in the EITI MSG process, according to INSAF, can build trust and improve relationships.
It is also added that there will be opportunity to push for good governance. It is reported that the provision for the MSG to monitor and push for fair distribution of revenue to community priority areas
"Participating in the MSG creates a platform for engaging the private sector on improving CSR initiatives," according to INSAF.
INSAF has recommended that government of Zimbabwe demonstrates its commitment to EITI by availing resources and setting up an EITI Zimbabwe Secretariat.
Genuine commitment to EITI processes be demonstrated by all stakeholders. • There be strong and coherent CSOs Group beyond one organization in MSG.
Government strengthens its extractive industries regulatory institutions. • Government guarantees space for CSOs to actively and constructively participate in EITI processes of Zimbabwe.