Zimbabwe:Apostolic Woman Takes On Maternity Role As Government Health Sector Crumbles .
By Nevson Mpofu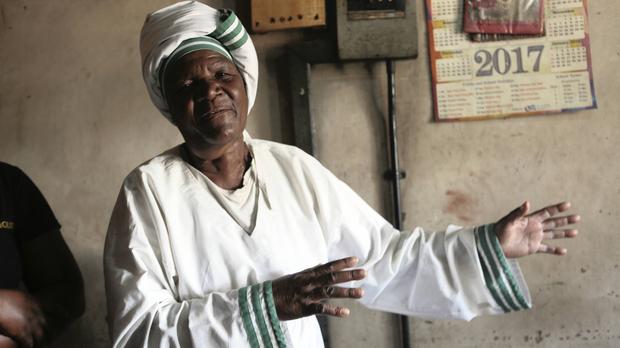 Harare—-An Apostolic Traditional Mid-Wife bare handed, with no gloves, no enough water, no suitable clothing for salvaging neo-natal babies born in Harare's high density of Mbare is doing maternal service wonders. Esther Zinyoro , popularly known as Mbuya Gwena of St Johns Apostolic Church of the Whole World a traditional mid-wife has saved more than 300 lives of neo-natal born babies since the time nurses strike took toll in Zimbabwe .
This has occurred at a time nurses were on strike following the Government's failure to come up with better inflation beating salaries. The mid-wife does not charge even a cent for the maternal health services. Many expecting pregnant women have consulted her free maternal health services from all walks of Harare.
'' I deliver more than 200 babies in 10 days up to this week. I receive knocks on my door in the middle of the night. My sympathetic heart makes me do this freely because I know the situation on ground. It is now my 4th month doing the work. At first in two weeks I delivered 79 neo-natal. The past 2 weeks I have delivered more than 200 making it close to 300.
''Sometimes I get invited in Municipal clinics to deliver women or a woman who nurses fail to help. Sometimes they can- not come to my place because I only have two rooms. The problem is space in my rooms. Water is disconnected. I am helped by some sympathetic men and women to fetch water so that I can do the work well.
''I started working without even gloves but now it's a bit better but still I am facing the similar problem. There are some people who heard of me. They sacrifice to buy gloves, cotton wool and all the necessary facilities. I use to do this on the floor but now it's a little bit better than ever before. Still I have challenges because some mothers fail to get anything.
''Sadly, mothers with HIV who fear transmitting the virus are at a disadvantage. I do not know anything about HIV. Such mothers are disadvantaged in this case. HIV pregnant women testify before I work for them. This is my challenge but I am happy not even a single woman or neo-natal has died during my service delivery to them''. She said.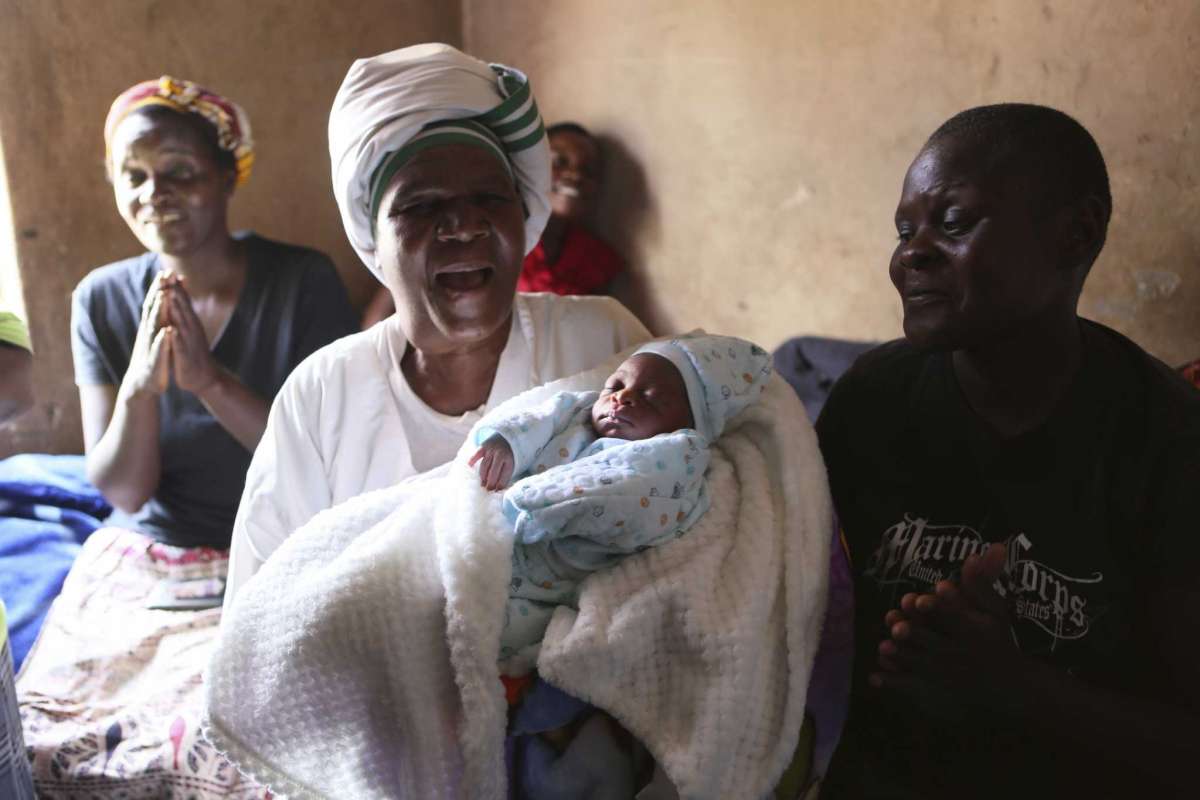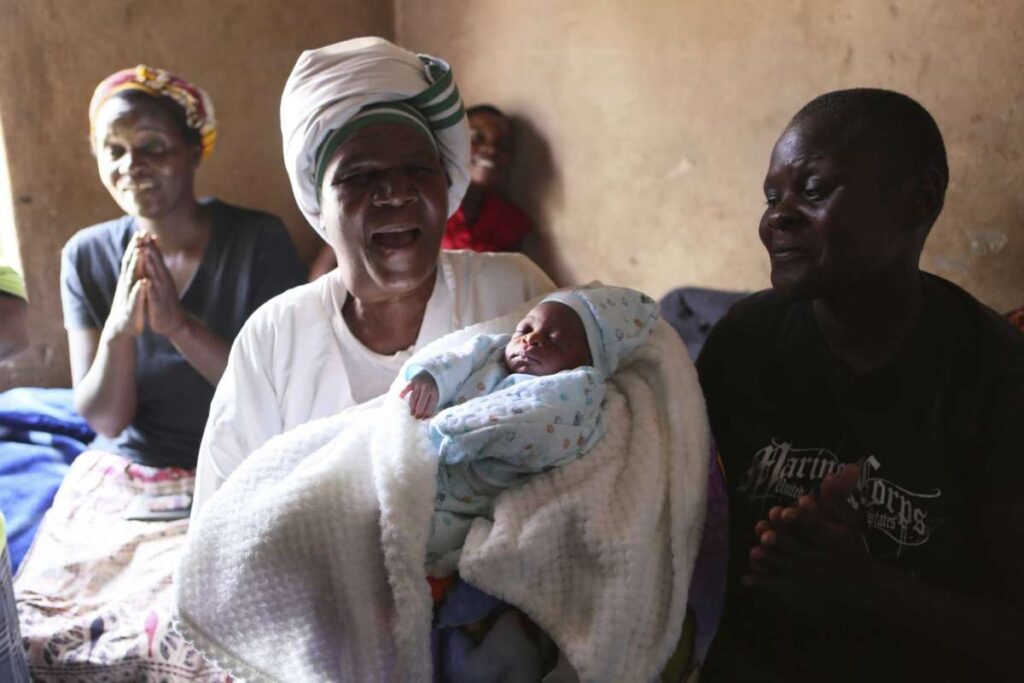 Role of Traditional Mid-Wives in Africa Comes of Age Again
..
…Asked to comment Esther Muia UNFPA Country Representative commented that it shows the role of Traditional Mid-Wives is a story in the African culture that must not be ignored. She pointed out as well that Governments in Africa must take such roles and responsibilities seriously because this is all about life and care of the new born baby.
''The role of traditional mid-wives comes of age again. It means that our tradition and culture is so wonderful to go by. Africa must emulate this Heroine Esther Zinyoro .''
''Traditionally women used to do the work rather than clinics and hospitals. This is excellent work at a time in Zimbabwe the country has no enough budget for medicines, drugs, health facilities, infrastructure and enough to pay Health Workers. Such kind of challenges are everywhere in Africa because traditionally mid-wives are everywhere around the continent.
''Let us see traditional mid-wives increasing in the African continent. We shall as United Nations fight to see this taking place so that we ease the burden of health professions, allopathic drugs shortage and the little Health Budgets African countries get. They get less than 3%. Ministries of Health in Africa have challenges. This is against the Abuja Declaration of 2002 which proposes them to get 15%,''.
Civil Society working with African Health Organisations and those looking at general issues have vowed to amass resources for the woman. Among them AFRICARE is working on a plan to get help. USAID, DFID and Elizabeth Glacier Paediatric AIDS Foundation have come to the rescue. The Government has planned to give a full house to the woman. Some Directors from International Organisations still to be mentioned out names have done and given full package of support. Esther Zinyoro in conclusion reveals that there are sweet deals in the pipe-line so far
''I have come of age in terms of my work coming from the talent I have. There are sweet promises. Many organisations are now certain and confident of importance of our Tradition and Culture. They now give support to traditional mid-wives work, a move meant to reduce extreme poverty and vulnerability in terms of maternal health.
'' The Government has taken heed to several calls. I will be working in a full house with all the facilities, health care equipment and supplies. This will spread the whole continent because still women play this role in Africa as a whole.''
The Government of Zimbabwe has completely failed the Health sector with nurses on strike. Many Doctors have been fired. Women expecting to deliver find all doors closed at maternity clinics where all the necessary clinical and medical facilities are seriously lacking. Bevy of pregnant women are being turned away from clinics and hospitals owned by the Government. Private clinics and hospitals have become extremely and highly expensive this causing challenges with pregnant expecting mothers. At the time of going to Press Government had no solution at all.