Zimbabwe: SAFAIDS Ignites Debate on Universal Health Care
By Nevson Mpofu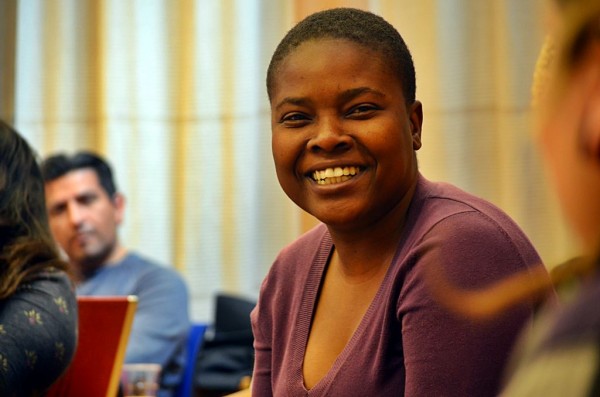 Harare Zimbabwe-SAFAIDS [Southern Africa AIDS Information Dissemination Services] and a Humanitarian consortium of a number of Civil Society Organisations have joined hands to spark interesting discussions on Universal Health Coverage.
Kicking on in Harare, the dialogue attended by a bunch of several organisations at heart with the HIV and AIDS scourge, the symposium dealt on an objective meant to drive the Health System of Zimbabwe. Diana Mailosi the Moderator coming from the Advocacy Core Team pointed out on main objectives rallying on the need to salvage country populations affected by several diseases that need attention of the medical experts, the Government and Civil Society. This she directs a point to reality needs the existence of the importance of the UHC.
Diana points out quickly on another point that life saving strategies and mechanisms must centre on the lives of all People regardless race, colour or creed. She lastly reiterates on the need for Governments to fetch funding abroad and domestically for Health. She elucidates, health funding mechanisms are a vital action towards eradicating poverty related to Health service delivery. Diana touches as well on best practices in terms of fiscal transparency, driving off corrupt activities in Health and avoiding activities like capital flight that could be a detrimental challenge in pushing forward the Health Sector.
''UHC, this is time to take it seriously so as to save lives of millions in the country who have no access to medicines, health food and ARV's. It is pathetic in the Health Sector. Doctors neglect duties. Some have left the country. The situation tightens .Saving lives of those affected by scourge of a number of diseases is a concern of our heart. That is why UHC matters most. Population Health is on the edges as a number of people face Health challenges related to what we focus on most that is HIV and AIDS, Cancers and some other ailments affecting communities at high prevalence rates. Primary Health Care must surface to make Community Health work. This is all linked to UHC.''
''The Health Sector is in doldrums. This is everyone's responsibility, role of Civil Society to roll on programs and end the mess of Doctors, drugs shortage and improve on Infrastructure. This comes at a time we have a number of thorny challenges in Health. We are not talking about UHC because we have the problem, it has always been our desire to make it heard by all.''
''Our collective push is towards making the political will work in making Health a central concern during these times of hardships. Governments must stick to UHC principles. Secondly the need to stick to International standards and guidelines in sharpening Health Sector must be accompanied by delivery of drugs , information , access to services at all angles and provision of better Infrastructure and medical and health professionals .
''Funding, yes is a challenge but once we have a budget we have to track on monitoring and evaluation. This becomes vital since we will be in a position to stamp out corrupt activities in the whole set-up. Corruption might not be the issue but it creates wave of transparency and accountability. UHC will bring us to the standards and principles and as well helps in the provision of adequate Health services of best practice''.
Lloyd Dumbure of SAFAIDS adds that Community engagement brings the whole system to accountability and transparency. Community engagement, he says makes communities get sensitised and brings awareness and advocacy on issues related to the importance of Health to them.
''SAFAIDS is ready to make Communities get geared towards participation and engagement in a proper way of total community inclusivity. The need for organisations to come together for this cause creates room for tolerance towards proper management of Health systems''.
Donald Tobaiwa of Jointed Hands puts a straight point that Political will in every country makes the idea of UHC work without any challenge from the grass-roots. Many Governments lack commitments to political will in line with Health because of the bigger budgets it needs. This Donald attributes to failure of the Health delivery in any country.
''Political will is critical as we dwell on Governance and Politics to manage the whole side of the story. Health hinges more on funding sources from outside. Less is from our country in terms of Health taxes extracted from the sale of some commodities. It is all about how we manage our finance, direct it accountably towards Health. This is done by the Government, .Thus why we say political will. Policies as well come in through the Government effort.
''Secondly, Democratic Political Accountability makes UHC see reality by the end of the day. Once there are correct measures in the system we win on Goals of Health. There are vital and core additional at the top after preventive and curative medicine, proper infrastructure, health professionals and the lining up and implementation of Health policies.
''Thirdly, It is our link to efficiency and efficacy and the access to medicines to serve the country. The whole system is driven by political will that must link UHT. This should be a priority as enunciated in the Abuja Declaration''.
Other presenters touched on other areas of concern to make UHC a reality. These are areas of Gays HIV and AIDS, Intravenous Drug Users, young people and drug abuse. The status of healthcare delivery in Zimbabwe remains important as the World looks at International Human Rights. One such International protocol is the Universal Declaration of Human Rights .Secondly, addressing Criminalisation of Key-Populations, focus on key populations and commercial sex workers sparked a row debate until to the end.