Turning Pain To Progress from the wreckage of Cyclone Idai in Southern Africa
By Nevson Mpofu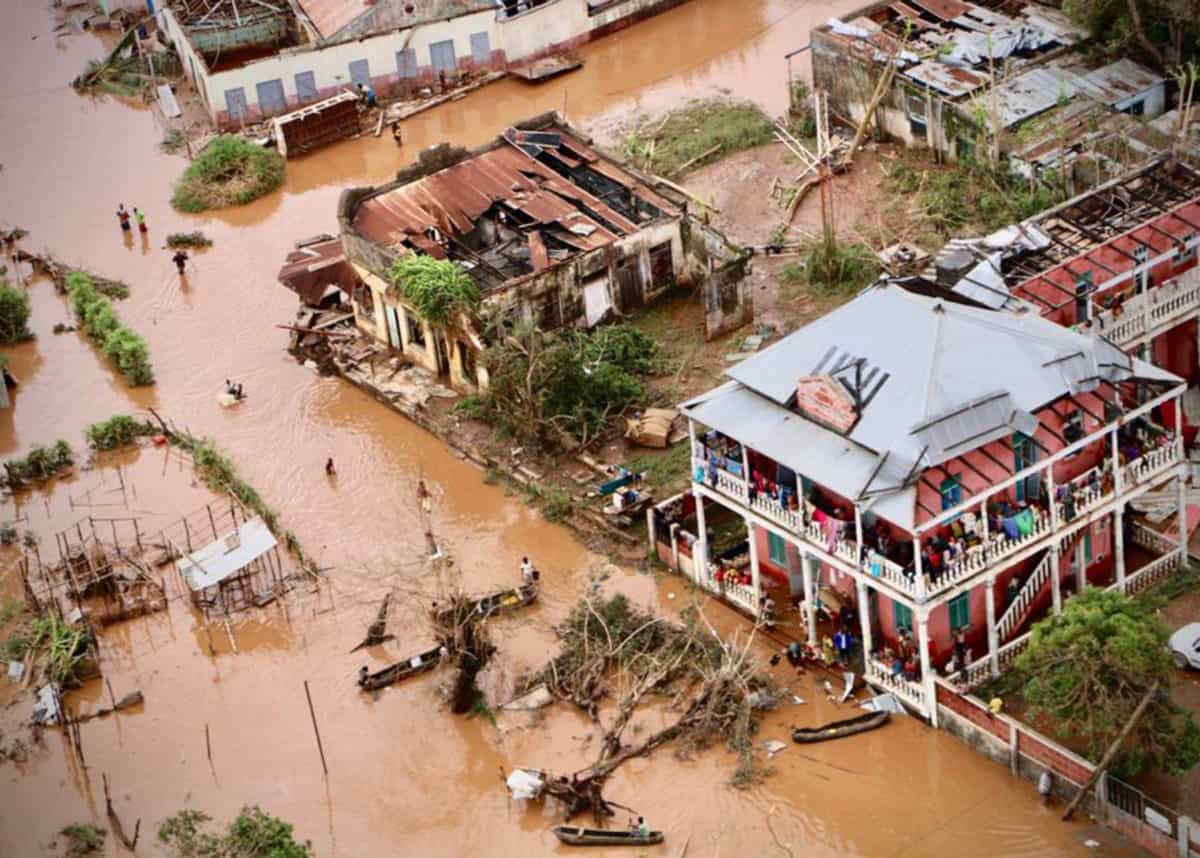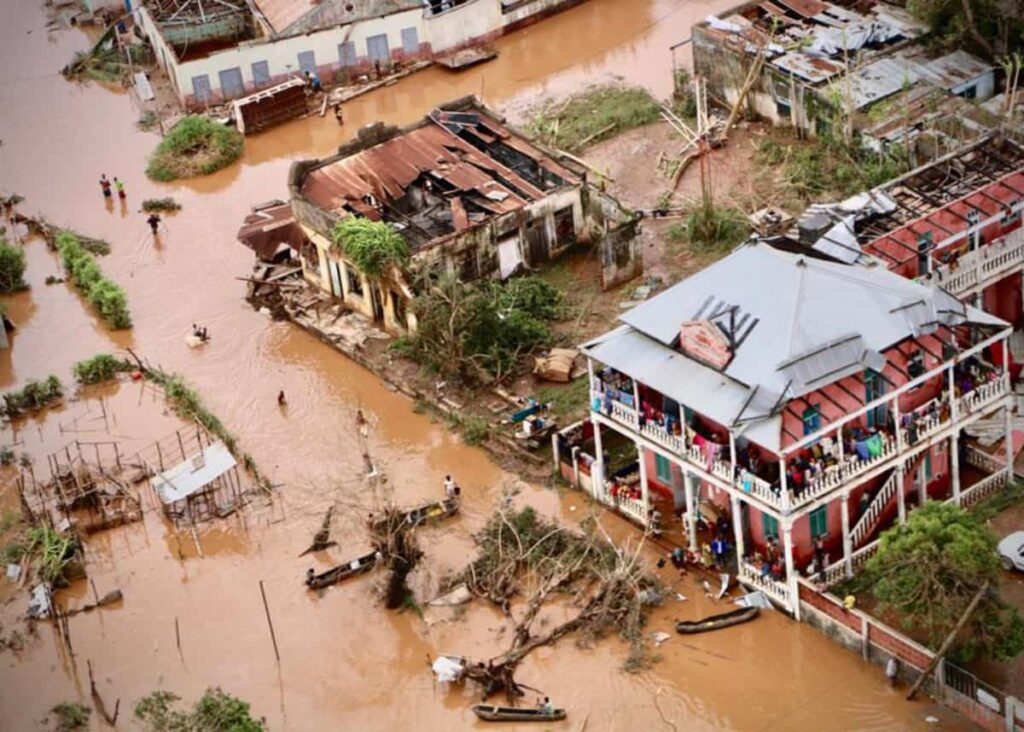 Cyclone Idai a catastrophic result of the phenomenon of Climate Change left a number of people dead. A hordes of people went missing. Some were marooned by the heavy deluge of flooding waters causing mud-flows, soil-creeps, land-slides and rock-fall which heavily affected homes and crop fields by submerging them. In Zimbabwe it is estimated that between 200 and 300 people lost lives.
Infrastructure worth billions of dollars was destroyed, livestock swept away and the beauty of the natural environment eroded, and mass-wasted and denudated. Children failed to attend lessons both with parents and guardians hungry stricken, stomach emaciated and famine stuck. Hundred thousands of O. Level and A .level students were affected in terms of their final exams.
Humanitarian Aid stood in-evitable. Africa Risk Capacity on its own bilateral Aid contributed $400 million plus $37 million for Disasters, floods and related Risks and on Insurance cover for the three SADC countries affected. These are Zimbabwe, Mozambique and Malawi.
The three countries got support from USA worth in total US$12,5 million as humanitarian aid to save victims of cyclones . With aid from other donors they managed to regenerate on infrastructure, build schools and clinics. Many expatriates came through invite of local Non-Governmental Organisations to do technical work so as to make communities be resilient and sustainable. Some did qualitative researches to come up with more information as well on monitoring and evaluation. This added to Community Development of the three countries.
UNESCO Builds on Resilience through Technical Support..
The just ended workshop co-ordinated by UNESCO and Princeton University of USA giving technical Assistance summarised on the challenges yet to be re-visited . It pledged for multi-lateral funding from committed wholesome of consortium of partners from UK and USA. UNESCO is currently busy mobilising enough financial support to give to the affected regions in Africa. It has engaged a number of technical supporters to give advice, educate, capacity build and impart skills through training. Early Warning Systems are all thoroughly in place.
The International Community Brought More Community Regeneration and Infrastructural Development..
A plenipotentiary in vested facilitation Dr Koen Verbist of the UNESCO Regional Office for Southern Africa a Programme Specialist , International Hydrological Programme [IHP] gave a green light comment pointing out that the Donor World is prepared to give a hand to Africa . He took Climate-Change as the main challenge of all time of adversities.
Dr Koen Verbist reiterates in compound voice to assuage the situation in the future of the Region. . He points straight to the point that this was a result of Climate-Change of which countries need to take heed to in-terms of mitigation and eradication.
''Yes. I agree with you''. He responds to this Journalist who had echoed that for Zimbabwe and affected countries Cyclone Idai was a blessing in disguise because the countries have received more than expected from the International Community.
''This was a blessing in disguise. Multi-lateral donor funding has flocked to the affected countries. In this regard Zimbabwe is a good example. It is a way-forward path for all to see a new vision, score new goals and find a mission destination into the future''.
''USA gave support, European Union, Companies in philanthropy did it, Civil Society and certain individuals. Many families affected, in-fact all have received support in terms of food, clothing and accommodation. These are three basics according to Abraham Maslow's Theory.
''Infrastructure damaged was replaced on top of new fine and accommodative one. Roads have been lined up linking all areas. There are safe homes, protected resilient areas targeted are there for people's safety. There are already put in place mechanisms prior to the on-set of the new season.
''Now, he adds on, countries are awake to disasters. They get prepared, be resilient and adaptable to the Climatic environment. In life we learn as we go on, put measures across, give solutions and come out with new ideas. This applies today and in the future. It's a lesson to all countries because it will one day happen somewhere'', says Dr Verbist .
Transforming Lives of those Disabled, HIV Positive and Old People..
Some affected worse in Chimanimani and Chipinge were the disabled people who have been saved basic amenities, Health and Education. Out of more than 2500 disabled people in Manicaland Province, those in affected named areas have received support. Plans are there to provide Water and Sanitation Health and provision of toilets for the disabled.
Children Organisations in Zimbabwe played a vital role to save lives of more than 20,000 children. There are now three groups, double orphans, maternal and paternal orphans and the vulnerable ones. Organisations for women had to engage and involve women it the same areas who needed help. This was the same with the old people who later had to get the real support they need.
Far away areas have been visited by organisations .Marginalisation, lack of inclusivity and exclusion of the disabled, the poor and those HIV positive was rampart but Civil Society and the Government solved problems which were faced in areas close to boarders near Mozambique.
Corporate World Rescued with food and other basics..
Early this year in March Net-One donated Z$50,000 Zimbabwe Dollars' worth of food, soap, salt, sugar, and oil, 22 tonnes of dry food, mealie-meal and rice. 50 Doctors volunteered to work in the area. International Rescue Committee looked at communicable diseases like water Bourne ailments, cholera, dysentery and diarrheal ones.
FBC Bank donated 20 tonnes of groceries worth Z$60,000, 100 litres fuel, transport logistics and it regenerated School, hospital infrastructure. Stanbic Bank gave support of Z$200,000 goods, 39 tents, KVA Generators, 2000 packs of mineral water and 2000 packs of sanitary pads .The Civil Protection Unit salvaged bodies of the dead and marooned people. POSB gave blankets worth Z$20,000. It came up with the POSB Cyclone Idai Disaster Relief Account. Churches played a vital role as well.
Families Unite and Empowered at Last..
Interesting to note is the story of several families that lost one another. Because of the help of the Civil Protection Unit with help of the Zimbabwe National Army funded and assisted a helicopter plane by EU they located each other on the boarder of Zimbabwe and Mozambique. Women who are care-givers lost their loved ones, their children some less than 10 years whom they lost touch with after the floods. They spotted each other after almost 3 months. The fortunate part is all the children had got Education support in form of Scholarship from several organisations. Their parents had been moved to build new homes. Life completely changed for over 2000 families which were left in distress. They now have better lives, Homes, Education, Food Security and inputs to start new Agricultural activities.
''Families had been displaced. Friends, relatives lost their beloved ones'', echoes Elton Sigauke who lives in Chimanimani. He further spoke about the work that has been done by the Civil Protection Unit. He commented that they have relocated the displaced ones back to their original homes successfully.
''Some family members were located lost in thick forests after being disturbed by situations. Some were identified dead on river banks, streams and on the border areas. This is just like rehabilitation because a lot of especially young people have got opportunities to advance their lives, sustain livelihoods and make new plans working on sustainable projects like Poultry keeping. ''
''I know of families of disabled children and parents now who are together in good, fine homes. They had been missing their beloved ones badly'',
He gives a low tone in wet eye lids swept by tears and shivers. ''There are projects for those who survived the cyclone. A lot of families got empowerment.'' ., he added
Africa Risk Capacity has come up with 3 key mechanisms in the Region .These are early warning , information analytics and risk financing instruments . Timothy Gotora a top official at Africa Risk Capacity based in South Africa pointed out.
''The three mechanisms are for the African Region to monitor and eliminate floods and some other disasters. Disaster Risk Finance Insurance is on the way. On top of that we have done trainings, awareness and sensitisation in many parts of the danger zones in the Region'', he said in conclusion.