South African women demand Death penalty for rape
By Amos Fofung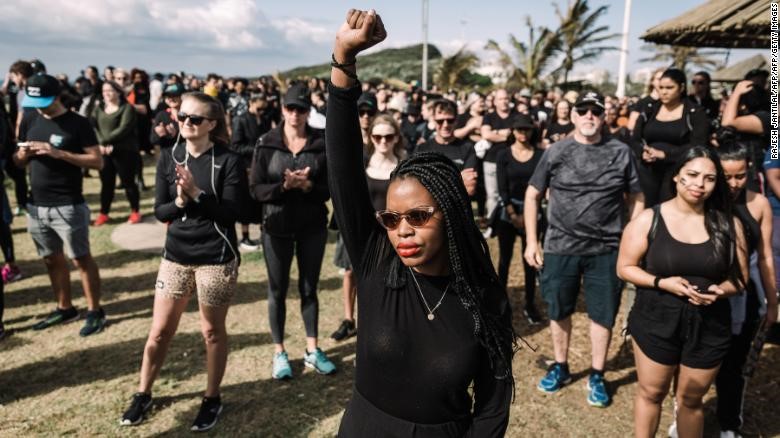 A petition spearheaded by women in South African which demands the introduction of death penalty for rape perpetuators and other offenses against women is gaining momentum and has garnered more than 600,000 signatures.
This follows the conviction in August this year of Luyanda Botha, who raped and murdered 19-year-old student Uyinene Mrwetyana when she went to pick up a parcel at the Cape Town post office where he worked.
He was handed three life sentences but women in South Africa say its not enough. They are requesting that for taking one's life, Luyanda Botha and others like him should pay with their lives.
The petition tabled to the office of the president seeks to punish perpetuators so as to deter violence and Crimes against women in South Africa which they say is "an uncontrollable, vicious cycle where women and children are sexually assaulted and murdered with little to no justice for the ones that are left behind to pick up the pieces."
The petition which seeks to hit one million signatories so as to advance their demand insist its time to joined forces "to bring back the death sentence for crimes against women and children in the Hopes of saving this great country"
South Africa rates of femicide –intentional killing of women and girls — is one of the highest globally when compared with other countries where data is available, according to Professor Rachel Jewkes, director of the What Works to Prevent Violence Against Women and Girls global program.
"We have three women killed every day by a husband or a boyfriend in South Africa, and this is much higher than in many countries. It's much higher than it is in Europe or Australia," she said.