Sierra Leone: We have enough Inventors in Sierra Leone, we need to develop them
Says UNDP Resident Representative
By Ishmael Sallieu Koroma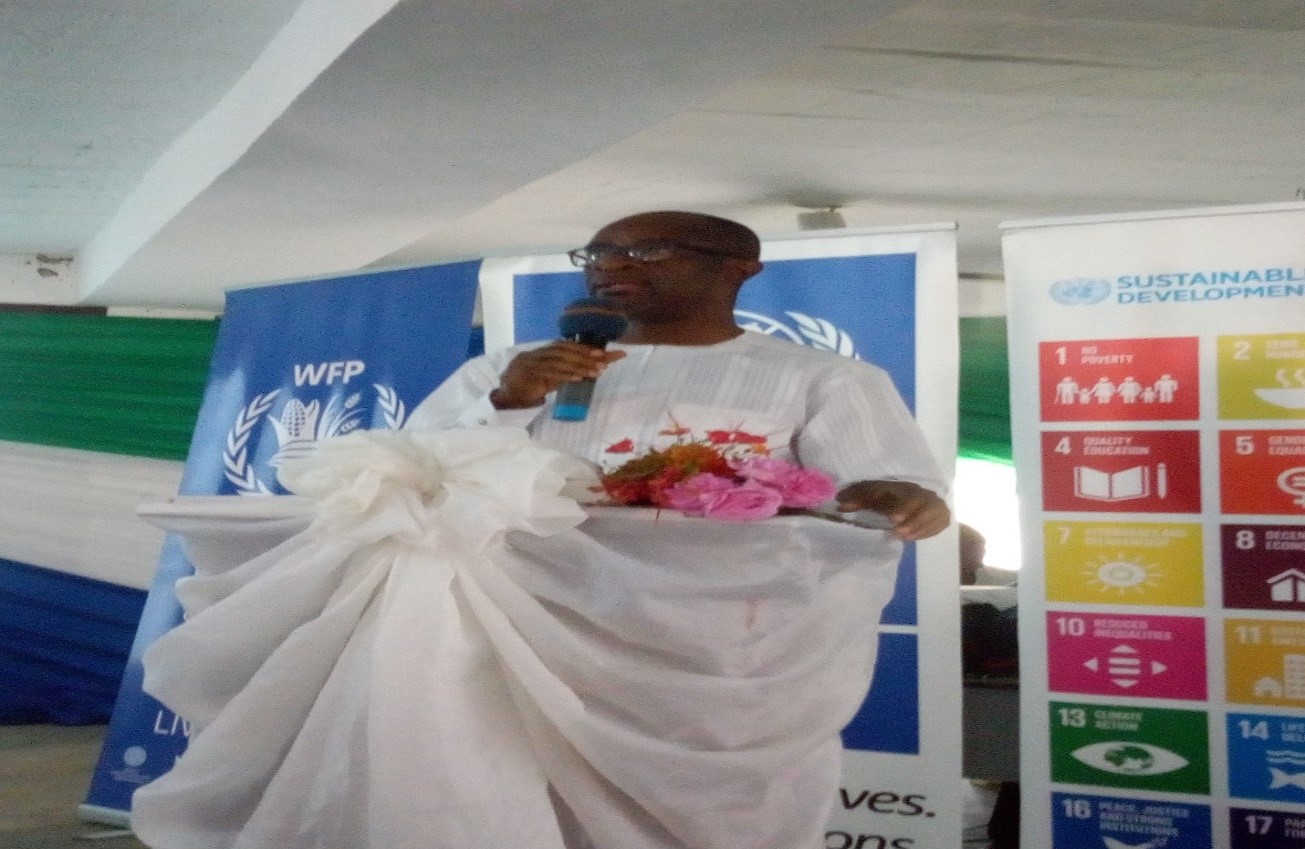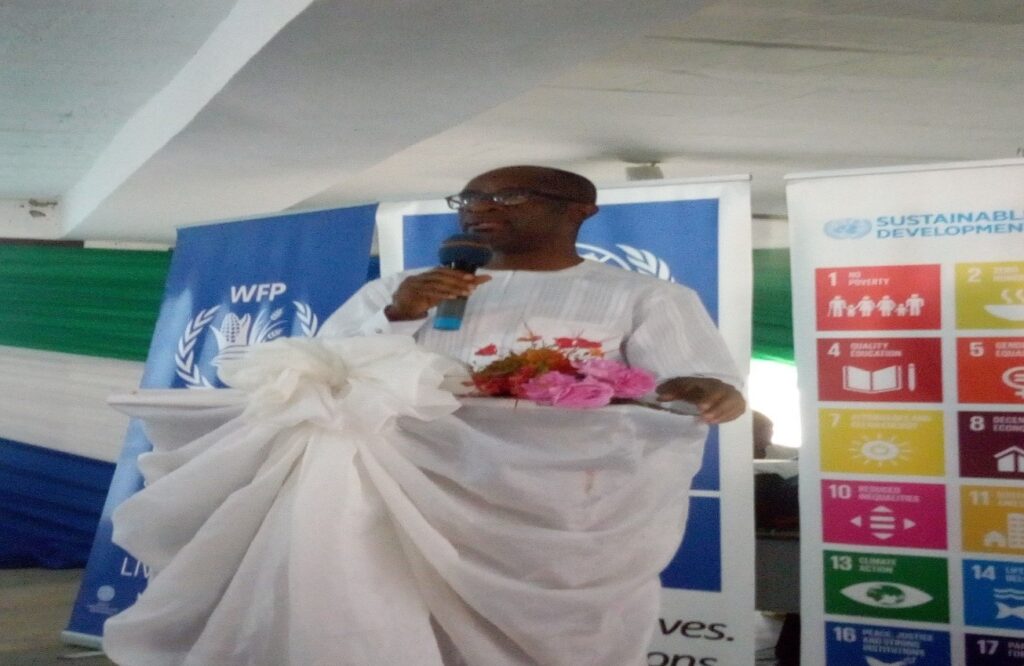 The United Nations Resident Representative in Sierra Leone, Dr. Samuel Doe, has said that there are enough inventors in the country thus the need to develop and celebrate them.
Dr. Samuel Doe made this statement on Friday 15th November, whilst delivering a statement at the Social Good Summit: National Youth Innovation Award 2019 with the theme 'combating climate change: we only have one planet let's rally to save it' at the Tejan Kabba Hall Eastend Polytechnic, in Kenema Town, Eastern Region.
"That's why we have the UNDP Accelerator lab in the UNDP it has enough resources, it has some of the most talented young people who are managing it. They will be coming to your village, they will be coming to your communities to see what you are producing to take that; give it some resources so that you now become an entrepreneur or an inventor. we have enough inventors in Sierra Leone, we need to develop them, or we need to celebrate them,'' he said.
He further said that the Social Good Summit (SGS) brings together young people to dialogue, to discuss among themselves, to produce a solution or a set of solutions to the different development challenges adding that the assumption behind this, is that there is nowhere in the world where there is a problem, and that problem does not have an answer in that same space.
"Every problem has a solution, and every problem co-exist in that solution. So, there is a solution to solving that problem. So, if there is water problem you're your community there is a solution in that same community to solve that water problem. If there is problem of energy in your community there is also a solution that same community, we can re -invent our circumstances' 'Doe said.
The UNDP Rep lamented that through the dialogue , emerging from one another, in line from people who are innovating have helped society's challenges which he said has been the history of the social good summit throughout the world with the support of UNDP adding that since 2013, when they started the Summit in Sierra Leone; from 2013-2019 many of the young people who won prices, who invented something through the SGS are today entrepreneurs citing IDT labs, and other companies own by young people that are impacting not only youths in the country but the world at large.
The UNDP rep said there are many young people who have made it in life through the summit adding that the UNDP has expanded the Social Good Summit by establishing the UNDP Accelerator Lab so that they link innovations to private companies to make their ideas bigger and turned them entrepreneurs.
On his part, Commissioner National Youth Commission (NAYCOM) Ngolo Katta thanked the UNDP for its continuous quest to draw out the potentials, talents and creativity of young people in the country.
''Today is a red- letter day, a critical moment in the transformation of Sierra Leone's innovative and technological environment. So, we must all be thankful to His Excellency the President Brig . Rtd. Julius Maada Bio for his very strong paradigm shift in supporting what we called Science, Technology, Engineering and Mathematics (STEMS) in Sierra Leone. This is the foundation to building social capital of young people. Let me quickly say to that today I feel elated because of number of young women who have displayed their talents here today,'' he said.
He added that government have made it a priority in the establishment of the new Ministry of Technical and Higher Education (MTHE) a priority to support girls and young women who get into STEM who will get scholarships to get further studies into the sciences.
Acting Minister of Youth Affairs Lusine Kallon, in his statement, said climate change is a global problem which affects everyone in the society adding that as a Ministry they were aware of the impacts of climate change we are suffering in our society which he said has tendency to affecting our sustainable development Goals.
'' I am happy to inform that to register our commitment to fighting climate change, His Excellency Bio has just created a new Ministry; the Ministry of Environment to fight against the issue of climate change in the country. You will agree with me that this decision is timely considering the recent international rankings which place us as 3rd most vulnerable country,'' he said.
He added that there is no doubt climate change is the global environmental emergency that the wold is currently facing thus the need to take this issue very seriously.
The social Good Summit top winners for this year was Osman Yaah who invented an automatic Irrigation Water Pump System and Monica Jackson who invented an electric Tricycle powered by an inbuilt renewable energy system winning the top prizes of fifteen Million Leones each.
Whilst Benson Kandeh, an inventor of a Hand Pump to access water, and Aminata Amara a 13 years old inventor who invented a plastic bottle light won the second prizes with Seven Million Five Hundred thousand Leones each.
The Social Good Summit is organised by the UNDP in collaboration with the Ministry of Youth Affairs, National Youth Commission, Rokel Commercial Bank and key private sector partners. This year award is the 6th award.