Paradigm Initiative cautions the Nigerian Senate against passing oppressive legislations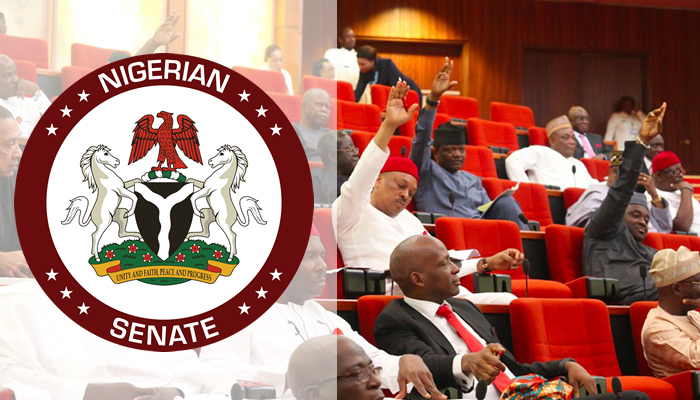 It has come to our notice that a Bill titled "PROTECTION FROM INTERNET FALSEHOOD & MANIPULATIONS BILL, 2019 (SB 132)' has been presented before the Senate for a first reading. 

As seen in the Senate Order Paper for 5th of November 2019, the Bill was sponsored by Sen. Musa, Mohammed Sani of the Niger East constituency. 

While we are not yet privy to the exact content of this Bill, we are aware that an Act with the same short title exists in Singapore, which seeks to prevent the electronic communication of false statements and to enable measures to be taken by the government with regard to that. 

We have sufficient cause to believe that this Bill contains elements that may affect the right to free expression of internet users in Nigeria and we intend to follow up on it as it goes through the legislative process and is officially gazetted. 

As always, it is our mandate as an organization to remain aware of relevant developments in digital laws and policies and to advocate for the protection of human rights in the process. We are especially watchful in this period when Nigeria has positioned itself as a country supporting the development of the digital economy with the President's recent renaming of the Ministry of Communications. 

Just a few days ago, Nigeria initiated a process towards ensuring a better digital economy and it must not reprobate on this by considering laws that restrict and repress freedom in the digital space. 

 "We believe that for Nigeria to achieve the objective of building a strong digital economy, the digital space must remain open and emphasis should be placed on positively affirming and protecting the rights of internet users as opposed to restricting speech and expression," said Boye Adegoke, Program Manager at Paradigm Initiative.

We therefore call on the Nigerian Senate and the National Assembly not to pursue such repressive legislation that will serve no good to Nigeria and Nigerians.
Paradigm Initiative (PIN) is a social enterprise that builds ICT-enabled support systems and advocates for digital rights in order to improve the livelihoods of under-served young Africans. The organization's digital inclusion programs include a digital readiness school for young people living in under-served communities (LIFE) and a software engineering school targeting high potential young Nigerians (Dufuna). Both programs have a deliberate focus to ensure equal participation for women and girls.
The digital rights advocacy program is focused on the development of public policy for internet freedom in Africa, with offices in Abuja, Nigeria (covering the Anglophone West Africa region); Lome, Togo (Francophone West Africa); Yaoundé, Cameroon (Central Africa); Arusha, Tanzania (East Africa) and Lusaka, Zambia (Southern Africa).
Paradigm Initiative has worked in communities across Nigeria since 2007, and across Africa from 2017, building experience, community trust and an organizational culture that positions us as a leading social enterprise in ICT for Development and Digital Rights on the continent.
Paradigm Initiative is also the convener of the Digital Rights and Inclusion Forum (DRIF), a pan-African bilingual Forum that has held annually since 2013.