Nigeria:Paradigm Initiative Launches Learning Lab for Digital Rights and Inclusion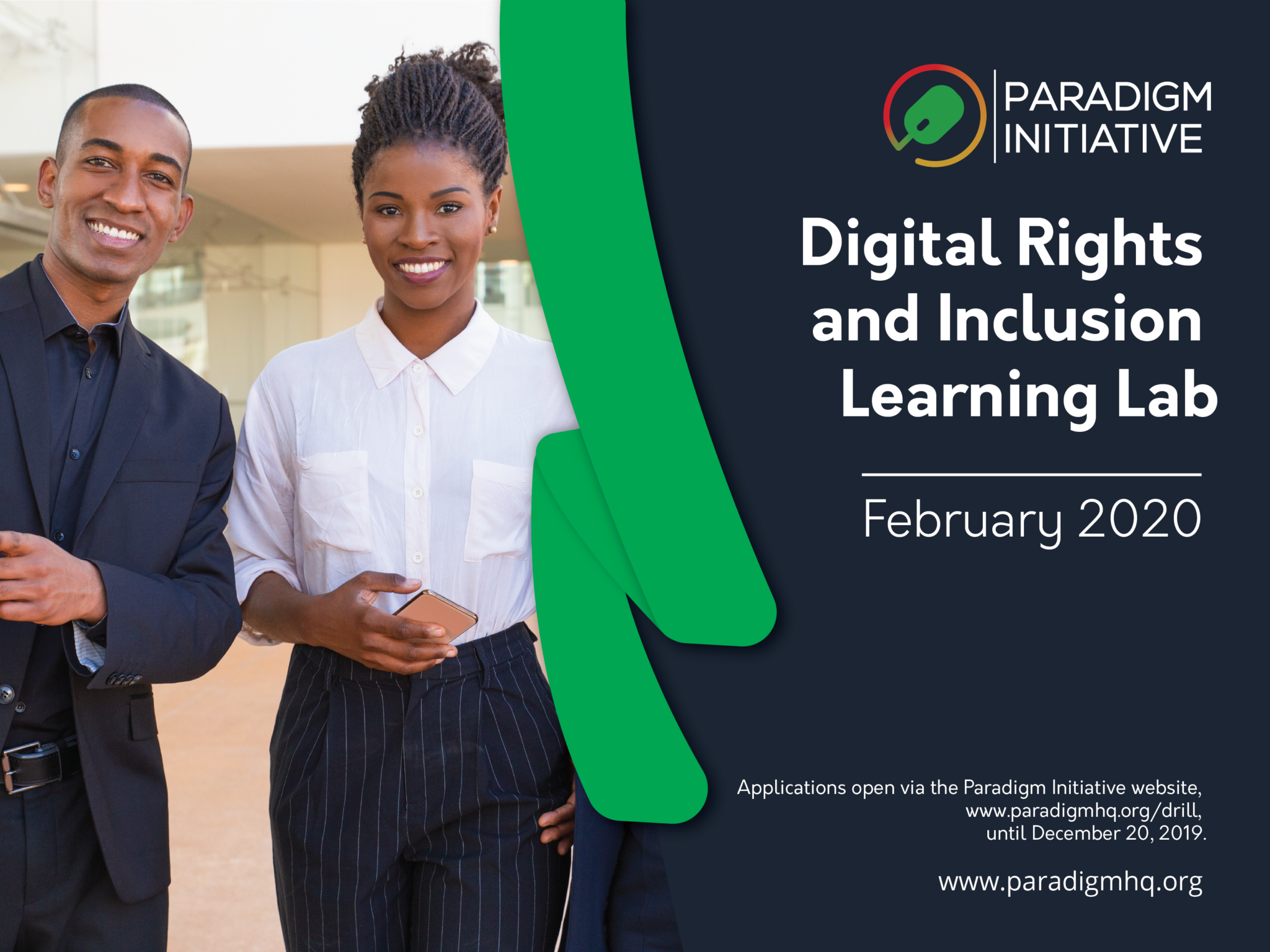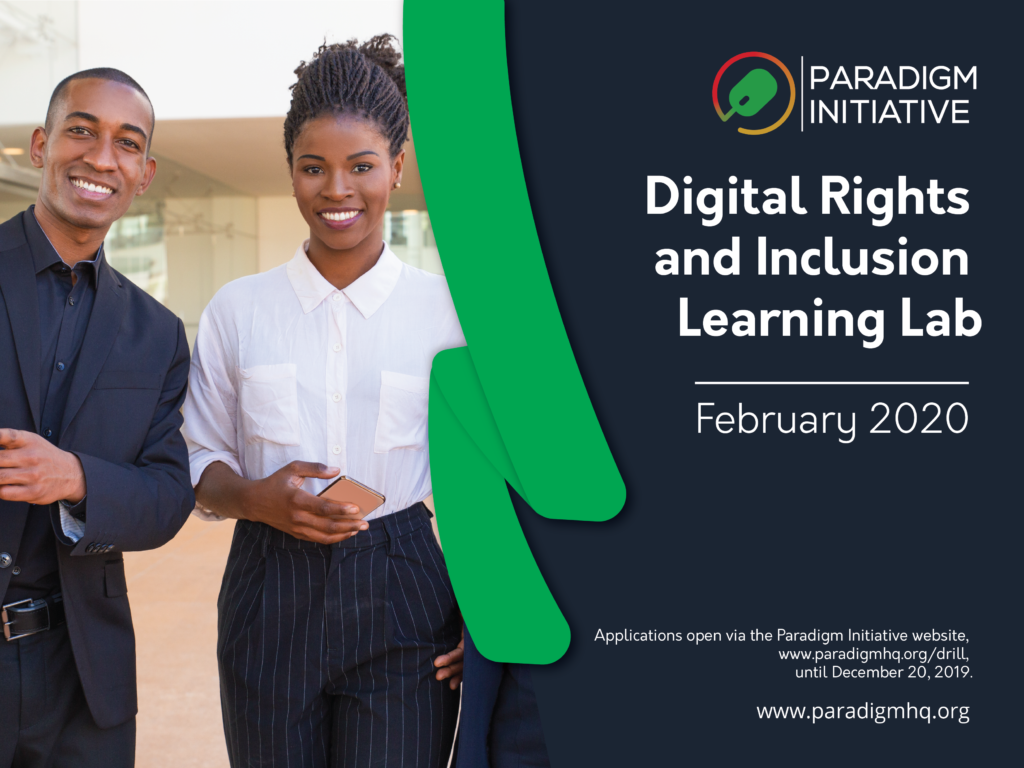 LAGOS – 5 November 2019 – Today, Paradigm Initiative is thrilled to announce that its first Digital Rights and Inclusion Learning Lab (DRILL) will begin operations in February 2020, and will operate from its new headquarters in Lagos, Nigeria.
DRILL has a mission to host innovative learning around digital rights and inclusion in Africa, and serve as a space for both practice and reflection. The Learning Lab will involve, and connect, different stakeholders and create dialogue amongst researchers, social innovators, policymakers and actors, the private sector, as well as civil society.
As a lighthouse for digital rights and inclusion advocacy in Africa, learning activities will take place at the Lab in order to evolve new thinking on digital rights and inclusion strategy for Africa. There are a variety of activities that will take place, including, but not limited to, focused future-facing research; presentations; ecosystem meetings and discussions focused on digital rights and/or inclusion hosted within the ecosystem; and general communication about the lab's activities.
DRILL will offer a space for big thinking, evaluation of digital rights and digital inclusion programs, and future-proofing ecosystem activities. DRILL will host innovators, researchers and/or entrepreneurs-in-residence at the PIN HQ so they can host biweekly ecosystem/sector meetings (to share insight/ideas), biweekly presentations (to share outcomes of their research and/or work) and work with the Executive Director to record a monthly DRILL podcast on topical issues.
"There are both enormous challenges and opportunities for realizing the ambitious task of creating an inclusive, healthy, safe and open Internet in the coming decade for all Africans, including marginalized and vulnerable populations such as women and girls, people with lower income levels or living in rural communities, sexual minorities, the elderly and persons with disabilities," said 'Gbenga Sessan, Executive Director of Paradigm Initiative.
"Connecting the next billion, who mostly live on the African continent, requires not only technological and commercial innovations, but also new models of collaboration among all stakeholders," he continued.
He added, "The selection process for the DRILL Fellowship will be supported by an External Advisory Group made up of ecosystem leaders, including Alberto J. Cerda Silva (Ford Foundation), Anriette Esterhuysen (Association for Progressive Communications), John Dada (Fantsuam Foundation), Nnenna Nwakanma (World Wide Web Foundation), and Oreoluwa Somolu Lesi (Women's Technology Empowerment Centre), who will help shape the program and work with the PIN team to review Fellowship applications."
The inaugural fellowship of the Digital Rights and Inclusion Learning Lab will start in February 2020. The fellowship will be open for a period of three months at a time, but can be renewed for another three months, depending on planned activities and joint reviews between the Fellows and PIN.
"As a mid-career fellowship, potential candidates will be expected to have had a minimum of 5 years' experience as technology or social innovators, researchers, policy experts, and/or entrepreneurs," said Emmanuel Vitus, Communications Officer at Paradigm Initiative.
In his words, "Paradigm Initiative will cover costs associated with learning activities at the Digital Rights and Inclusion Learning Lab and provide office space, an opportunity to be embedded within our team, access to the ecosystem, and feedback on projects throughout the duration of the Fellowship."
Applications are open via the Paradigm Initiative website, www.paradigmhq.org/drill, until December 20, 2019.
About Paradigm Initiative
Paradigm Initiative (PIN) is a social enterprise that builds ICT-enabled support systems and advocates for digital rights in order to improve the livelihoods of under-served young Africans. The organization's digital inclusion programs include a digital readiness school for young people living in under-served communities (LIFE) and a software engineering school targeting high potential young Nigerians (Dufuna). Both programs have a deliberate focus to ensure equal participation for women and girls.
The digital rights advocacy program is focused on the development of public policy for internet freedom in Africa, with offices in Abuja, Nigeria (covering the Anglophone West Africa region); Lome, Togo (Francophone West Africa); Yaoundé, Cameroon (Central Africa); Arusha, Tanzania (East Africa) and Lusaka, Zambia (Southern Africa).
Paradigm Initiative has worked in communities across Nigeria since 2007, and across Africa from 2017, building experience, community trust and an organizational culture that positions us as a leading social enterprise in ICT for Development and Digital Rights on the continent.
Paradigm Initiative is also the convener of the Digital Rights and Inclusion Forum (DRIF), a pan-African bilingual Forum that has held annually since 2013. 
*Paradigm Initiative