Kenya:KNBS downplays 2019 census rigging claims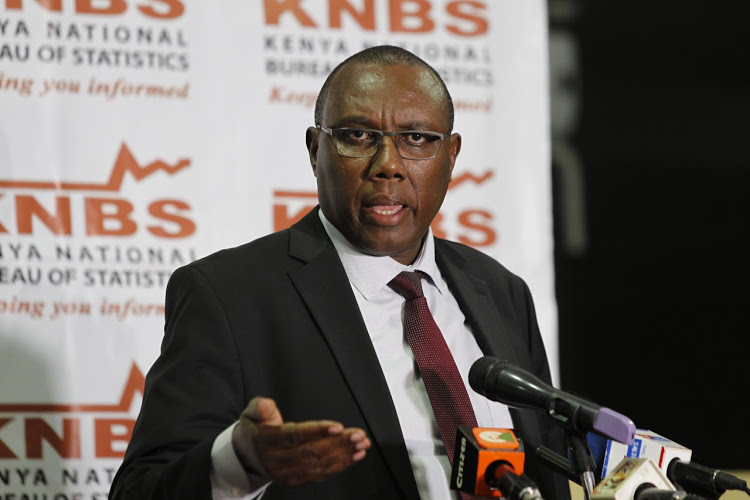 By Samuel Ouma |@journalist_27
Kenya National Bureau of Statistics, an agency mandated to collect and compile cross-sectorial data for the government has dismissed claims raised by a section of political leaders that the 2019 census figures were skewed.
Addressing the press on Thursday, the agency Director General Zachary Mwangi defended themselves saying people were counted on where they were found and not based on regions they hail from.
"We counted people where we found them not where they live; my assurance is that the census was credible. We followed internationally agreed principles and recommendations of conducting a population and housing census," said Mwangi.
He reiterated that he will expound to the leaders how the results came about.
"We are asking our leaders to give us time to explain because it's a point of explanation of what we have done," he said.
Kenya's Devolution Cabinet Secretary Eugene Wamalwa had also rebutted the allegations that the results were doctored for political gains.
"Some individuals are complaining that their counties recorded less people, meaning the regions would receive less allocation of the national cake. The exercise was undertaken by qualified personnel and we must congratulate them for doing a good job," said Wamalwa.
A group of elected leaders from North Riftvalley, Central, North Eastern and Eastern regions of the country had objected the results released on Monday arguing the data is not a true reflection of what is on the ground. They challenged KNBS to come out clean on the matter or they take a legal suit.
"I'm shocked to see those results because that is not we expected. I think there is something fishy that has been done. But we shall have a meeting as Mt. Kenya leaders to look into these figures keenly and take a position on this issue," reiterated a lawmaker from central Kenya.
The statistics indicated that the population grew by 9 million in the last ten years to 47.5 million with women accounting to 50.5 per cent. It was the first time in Kenyan history that the collection of data was captured electronically and the report was released in a period of two months. Previously, the outcomes were announced after one year.