Jordan Princess Mired lauds Kigali on leading City Cancer Challenge
By Jean d'Amour Mugabo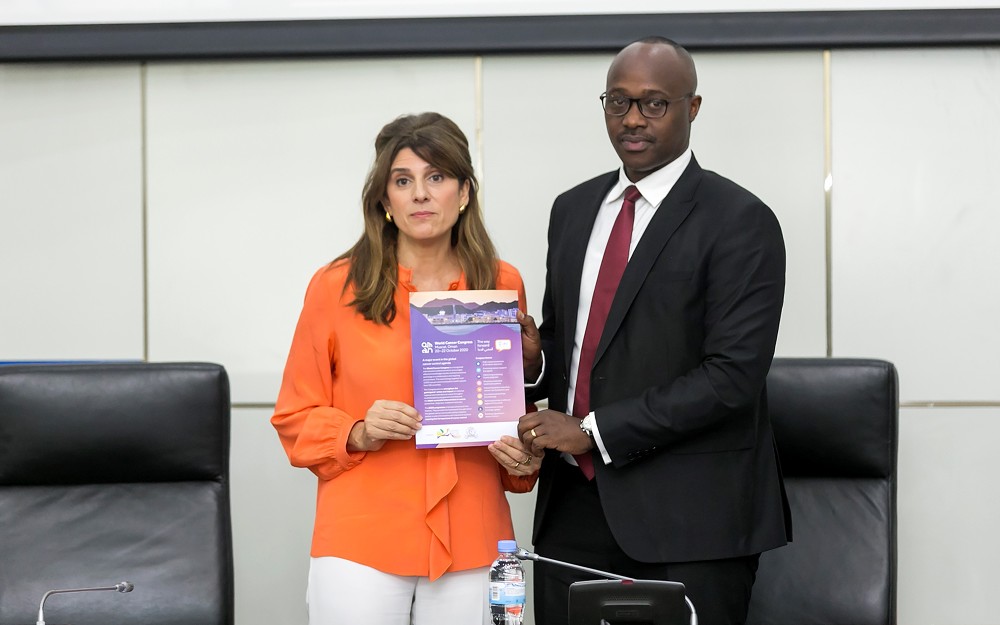 Royal Princess of Jordan and the President of Union International for Cancer Control (UICC), Dina Mired, has commended Rwanda's efforts in fighting cancer and called for more concerted efforts to tackle to global threat.
Princess Mired was talking in Kigali on Monday during the discussions she and her delegation from the City Cancer Challenge Foundation held with the City of Kigali Executive Committee and stakeholders from public and private institutions involved in the cancer care.
Princess Mired said that cancer is a comprehensive threat that must be dealt with comprehensively. She thanked Rwanda, and Kigali City in particular, for the comprehensive approaches that have been initiated towards providing cancer care solutions.
"Rwanda is an example of how the political will, realistic planning, prioritization and appropriate resources can work together towards the implementation of concrete measures to reduce the national cancer burden," said the Princess.
Kigali signed a Memorandum of Understanding with the foundation in March 2019, making Kigali the first to join the City Cancer Challenge in Africa while Ghana's City of Kumasi joined City Cancer (C/Can) initiative as the Key Learning City in November, 2017.
Pudence Rubingisa, the City of Kigali Mayor, said the city completed in August the needs assessment which indicated 52 actions required for the cancer control in Kigali but the city has selected five priorities to be implemented first.
"In order to address the key needs, the City of Kigali has committed to creating a platform for communication and information sharing between different institutions involved in cancer care; improving access to quality and affordable cancer medicines; standardizing clinical management of prioritized cancers in all institutions providing cancer care; providing comprehensive support to cancer patients and training to improve human resources in all disciplines related to cancer care," he said.
Mayor Rubingisa said the target is to shift from the narrative of 10,700 people diagnosed with cancer in Rwanda in 2018 to a good number of cancer patients being successfully treated in the next few years.
Developing countries like Rwanda face a growing cancer burden. WHO and IARC forecast that Rwanda will have 10,112 cancer incidence and mortality by 2025 including 4,479 and 5,633 deaths among men and women respectively.
Statistics indicate that 18.1 million new cancer cases and 9.5 million cancer deaths were recorded worldwide in 2018, making cancer the leading cause of death. Considering 14.1 million new cases and 8.2 million deaths recorded in 2012, it is obvious that cancer burden is on the increase.