FIFA's Infantino cancels trip to Malawi
By James Mwala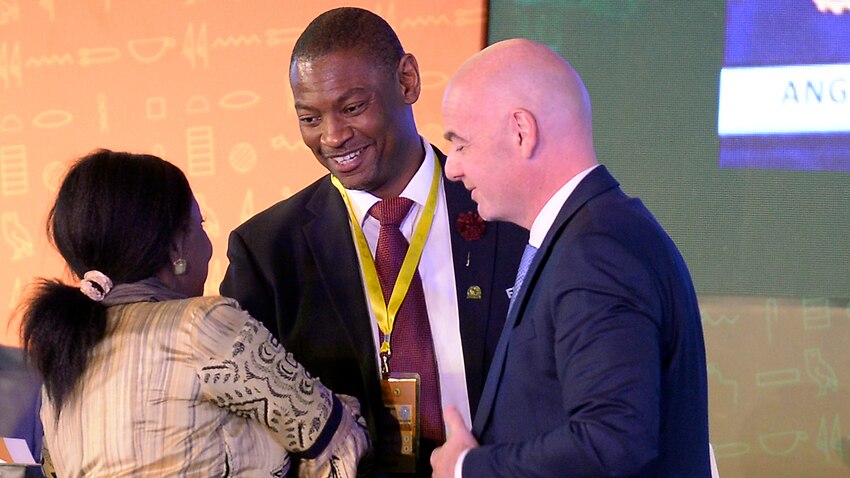 World football governing body FIFA President Gianni Infantino was forced to cancel his trip to Malawi over the poor state of one of the airports his plane was supposed to land today.
The FiFA leader was supposed to arrive in Malawi's capital, Lilongwe via the Kamuzu International Airport before connecting to Chileka Airport in Blantyre.
But according to the Football Association of Malawi, the cancellation followed an inspection that the FIFA Aviation team carried at Chileka Airport where there are rehabilitation works.
'' After carrying out a full assessment of the secondary runway, FIFA Aviation at the last minute ruled that they couldn't take a chance to land at Chileka Airport for safety reasons. Alternative efforts to have the plane land at Kamuzu International Airport in Lilongwe and use other means to transport the delegation to Blantyre were not successful due to the tight schedule of the FIFA President who was expected to arrive in the country at 2pm and leave at 7pm for Democratic Republic of Congo. ''a statement from FAM reads.
The football association has since said that it is closely collaborating with FIFA on rescheduling the visit to an earliest convenient date.
During his planned visit said to last for at least four hours, he was slated to launch the Mpira Stadium in Blantyre which was built under FIFA football development projects.
His trip was argued by sports commentators as meant to support the bid of FAM President Walter Nyamilandu, a FIFA Council member who is also seeking re-election for the FA in a poll next month.