Gambia's Dancehall Artist Explore Europe with Positive Vibes
By Bakary Ceesay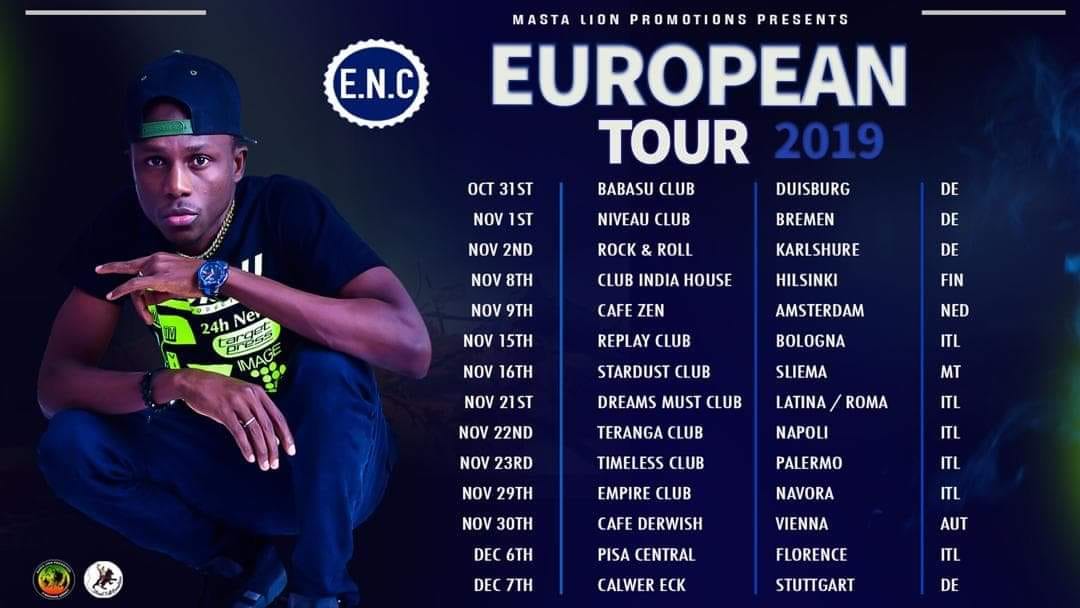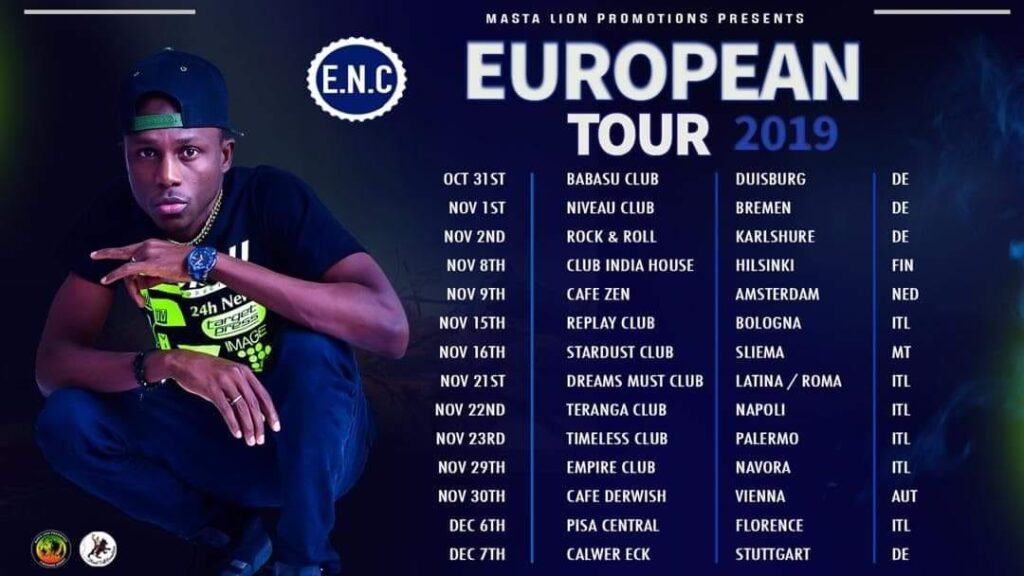 ENC, alias Worldvibe General one of Gambia's finest reggae dancehall artiste is currently on European where he played three successful shows in Germany in the cities of Duisburg, Bremen and Karlshue.
He is booked to perform in Italy, Malta, Finland and Austria, the tour is organised by Masta Lion Promotions, ENC this Friday he will be performing in Finland Helsinki
Masta Lion Touray, ENC's tour manager said that;"Gambian Dancehall Superstar ENC is fully loaded to explore Europe from 31st October to 7th December 2019.
According to him, they are preparing for five shows in Italy, one in Malta and one in Austria
"We're calling the entire Gambians and beyond to show some love and support the movements in promoting and exposing our music to global audiences," the Brikama born veteran DJ said.
ENC Di Real (real name Essa Colley) is a reggae and dancehall artist from The Gambia. He was born in 1988 and ventured on the country's music scene in 2005. In early 2006, he released two singles called 'Money' and 'Nyamabakawass'. Some of the songs on the album received huge local airplay from the country's DJs such as Fire Man and Dj G Faal.
In 2008, he participated at a TV show music competition called Gamcel Chart and made it to the final top ten. In 2009, he started deejaying and this gave him the opportunity of becoming a radio presenter on West Coast Radio. He introduced a dancehall show on radio called Back Stage Show. The platform allows young upcoming artists to get exposure by giving them a huge airplay and exclusive interviews.
Between 2010 and 2011, he released songs such as 'Money', 'Nyamba Kawass', 'Spotlight', and 'December Energy'. In 2012, he did a collaborated with Amie Dibba on 'Wanna Love You' and Aria, a Jamaican dancehall artist on a song called 'Rough up The Party'. In 2012, these songs made the star to make it to the international dancehall mainstreams in the world. That same year, he represented his country at the South America's festivals held in Venezuela.
In 2012, he dropped a first dancehall mixtape called 'Triple Action'. The project features 25 tracks which were presented and mixed by Rico Vibes. In 2013, he launched a 17-track mixtape called 'Girls Segment'.
In August, 2015 he founded World Vibe Records to help local musicians produce good and quality music.
ENC Di Real became opened the annual Open Mic Festival. He has worked on a number of projects by other artists. He featured on songs such as 'Soccalyoso Rhythm', 'Nice Again Rhythm', 'One Step Rhythm' and 'Nice Up Rhythm'.
In 2018, he release his debut album called 'VICTORY' comprise of 12 tracks. He is gearing up to launch a new EP called Cloud on 14th of December 2019 at Willy's night club in lamin village.